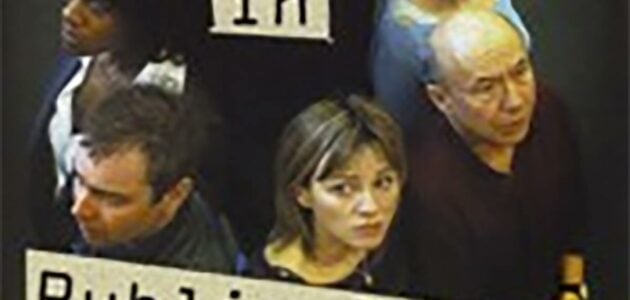 About Alan Ayckbourn
Alan Ayckbourn has written more than 78 plays and has had more than half of them produced in West End theatres. He has won numerous awards and is highly regarded by critics and playwrights alike. He was born in London on 12th April 1939 and attended Haileybury School and Imperial Service College, in the village of Hertford Heath. Whilst there Ayckbourn toured Europe and America with the school's Shakespeare company, which apparently fired his imagination and led him to playwriting.
Ayckbourn's first play, The Square Cat (1959) was produced at his local Scarborough Library Theatre ostensibly because as an actor with the company it was cheaper to produce in-house plays. In the same year he married Christine Roland with whom he had two sons. Ayckbourn's first major success came with Relatively Speaking, which opened at the Duck of York Theatre in 1967. Other major successes included, The Norman Conquests trilogy (1973), consisting of Table Manners which is set in the dining room, Living Together in the living room, and Round and Round the Garden which is appropriately set in the garden. The plays are actually self-contained and are a comic look at the evolving relationships of the same six ever present characters throughout the three plays.
Other major successes for Ayckbourn include, Absurd Person Singular (1975) and Bedroom Farce (1995) which has moments of hilarity and features infidelity and hints of homosexuality. Just Between Ourselves followed in 1976, with A Chorus of Disapproval (1984), and Woman in Mind (1985), which is considered one of Ayckbourn's most accomplished works.  A Small Family Business (1987), deals with Thatcherism and Man Of The Moment (1988), revolves around a former hero foiling a bank robbery. In 1999 Ayckbourn produced  House & Garden which consisted of two plays being performed simultaneously, one in the house the other in the garden, it's basically a satire on the pristine middle class homes that adorn the pages of the magazine House & Garden. His next play, Private Fears in Public Places (2004) is one of Ayckbourn's most intense plays, and it became the basis of an Alain Resnais film, Cœurs (2006). Ayckbourn's most recent success, Surprises (2013) won a UK Theatre Awards for Best New Play.
Along with two Oliviers, a Tony and Lifetime Achievement Awards from the Variety Club of Great Britain and the Writers' Guild of Great Britain, Ayckbourn was Knighted for 'services to the theatre' in 1997.
Ayckbourn's plays generally explored themes of relationships, marriage, separations and a less than complementary glance at middle class values. Perhaps as a result of unfavourable criticism by some critics who dismissed his plays as slight, he began to examine heavier subjects such as a woman going through a nervous breakdown in Woman in Mind. He experimented with the unconventional Intimate Exchanges, a play with a number of different endings, and the disorientating House & Garden, where two plays are performed simultaneously.
Best Alan Ayckbourn Plays
---
Other Alan Ayckbourn Plays
A Chorus of Disapproval (1985)
Relatively Speaking (1967)
Man of the Moment (1990)
Damsels in Distress (2002)
Confusions (1974)
Alan Ayckbourn features on our list of best British playwrights.