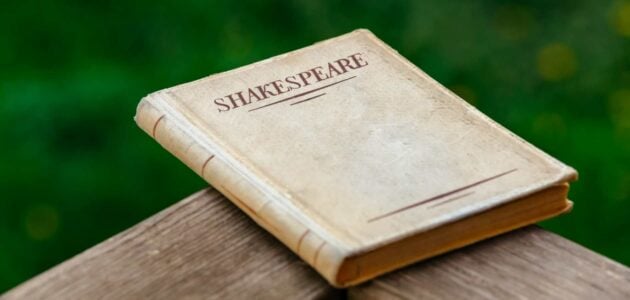 Angelo Monologue Act 2 Scene 2
Here we explore one of the most iconic monologues featured in Measure for Measure. Angelo, who initially appears one of the most moral and pious characters, finds himself forever altered by the virtuous Isabella. Though he previously considered himself immune to the powers of female temptation, in this moment he is overcome. Here  we see him struggle with his new reality: "Can it be/That modesty may more betray our sense/Than woman's lightness?". This pure and "modest" woman has finally ignited a vehement passion within Angelo.
This monologue is a gift for an actor. The clear conflict and palpable sense of internal agony makes it active and naturally driven. We see a man desperate to work through these difficult feelings. As it's a soliloquy you can share this turmoil outwardly, and really take us on the journey with you. It's a moral battle where Angelo must wrestle with two opposing sides of himself for the first time. Will he then use his power to achieve his base desire, or rise above this temptation?
Angelo Monologue Act 2 Scene 2 (Original Text)
Angelo: What's this? What's this? Is this her fault, or mine?
The tempter, or the tempted, who sins most, ha?
Not she; nor doth she tempt; but it is I
That, lying by the violet in the sun,
Do as the carrion does, not as the flower,
Corrupt with virtuous season. Can it be
That modesty may more betray our sense
Than woman's lightness? Having waste ground enough,
Shall we desire to raze the sanctuary
And pitch our evils there? O fie, fie, fie!
What dost thou, or what are thou, Angelo?
Dost thou desire her foully for those things
That make her good? O, let her brother live!
Thieves for their robbery have authority,
When judges steal themselves. What, do I love her,
That I desire to hear her speak again?
And feast upon her eyes? What is't I dream on?
O cunning enemy, that, to catch a saint,
With saints dost bait thy hook! Most dangerous
Is that temptation that doth goad us on
To sin in loving virtue. Never could the strumpet
With all her double vigour, art and nature,
Once stir my temper: but this virtuous maid
Subdues me quite. Ever till now
When men were fond, I smiled and wonder'd how.
Unfamiliar Words
violet: these are flowers commonly associated with virtue and modesty. They are delicate and often linked to purity and innocence.
carrion: carcass, worthless beast, decaying flesh
season: time of year, weather conditions
sense: our senses
woman's lightness: a woman being lewd or licentiousness
art and nature: the artifice of the courtesan
waste ground: brothels
raze:erase or wipe out
fie: exclamation of disgust, shame or indignation
strumpet: harlot
stir my temper: disturb my mental equilibrium