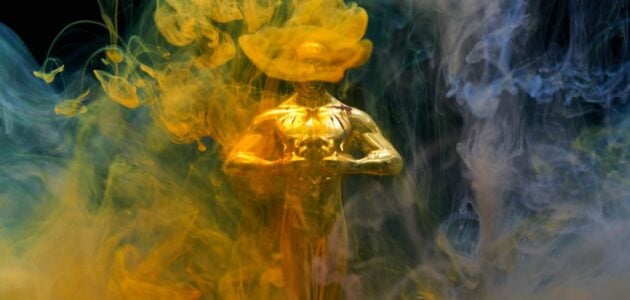 The Best Actors of All Time
Who are the best actors of all time? Well, it's hard to say. How would you judge what constitutes the best? Skill? Influence? Fame? Art is after all, subjective, and the art of acting is no exception. With that being said—and going against everything we just said—we have created a small list of those who we believe to be some of the best actors of all time. You might agree with some choices and lament the lack of inclusion of others; however, there isn't a performer on the list below that isn't worth your time knowing and appreciating.
So, in no particular order…
Denzel Washington
This one should be a surprise to no one. Denzel Washington has been described as an actor who "reconfigured the concept of movie stardom". But it's not just movie stardom that's put him on this list. Washington has an extensive history in the theatre, having started his career in off-Broadway productions that solidified his reputation. He won a Tony award for Best Leading Actor in a Play for his performance in the 2010 production of Fences. To list his many accomplishments would take us all day. However we believe given his truly incredible performances on screen, stage and everywhere in between, he deserves a concrete spot on any list of best actors.
Must-see performances:
Glory (1989)
Malcolm X (1992)
Philadelphia (1993)
Fences (2010) (stage)
The Tragedy of Macbeth (2021)
Meryl Streep
Now you know we couldn't make a list of the best actors of all time without mentioning Meryl. Meryl Streep has had a long career of being the best thing she's in whenever she's in it. Her technique is about as close to flawless as one can get, and she's got the medals to show for it. Having won three Oscars, one AACTA, two BAFTAs, one Cesar, nine Golden Globes, three Emmys, two SAG awards along with almost countless nominations, Streep's work and career speaks for itself.
Must-see performances:
The French Lieutenant's Woman (1981)
Sophie's Choice (1982)
Angels in America (2003) (miniseries)
The Devil Wears Prada (2006)
The Iron Lady (2011)
Read: Meryl Streep Acting Advice 
Philip Seymour Hoffman
When Philp Seymour Hoffman passed away in 2014, the loss felt around the world was immense. Not only was Hoffman an actor who boasted an nigh-unmatched resume, he was an actor who proved that fame and prestige could go hand-in-hand with integrity and compassion. Hoffman was an actor able to flit between 'leading man' and 'character actor' status almost seamlessly; his list of films is unsurprisingly diverse … and yet each entry is testament to his once-in-a-generation talent.
Must-see performances:
Boogie Nights (1997)
True West (2000) (stage)
Almost Famous (2000)
Capote (2006)
The Master (2012)
Viola Davis
Viola Davis is easily one of the most exciting actors working today. Her work across film, theatre and television, is always electric. Davis' work has earned her a myriad of almost countless awards for her work on stage and screen. And not only is her work an inspiration, but so is her story. We implore you to read our article which is all about Viola Davis and the advice she has for actors.
Must-see performances:
Doubt (2008)
Fences (2010) (stage)
The Help (2011)
How to Get Away with Murder (2014-2020) (television)
Ma Rainey's Black Bottom (2020)
Read: Viola Davis Acting Advice 
Sir Ian McKellen
Largely considered one of the greatest classical actors of his generation, we would be remiss to not include Sir Ian McKellen on this list. Sir Ian is an interesting one in that his early career was entirely stage-based. He was once quoted as saying "The movies don't want me". It was not until later in his life that his screen career really took off, beginning with his adaptation of Richard III for the silver screen. However, most know him for his portrayal of Gandalf in Tolkien-related media, and as Magneto in the X-Men franchise. He continues, to this day, to work on stages and screens around the world.
Must-see performances:
Amadeus (1981) (stage)
Richard III (1985)
The Lord of the Rings Trilogy (2003-2005)
Waiting for Godot (2013) (stage)
The Dresser (2015) (television)
Mark Rylance
Mark Rylance, much like Sir Ian McKellen, enjoyed a prosperous and celebrated career as a stage actor and director in England; for this reason, when he began appearing in big-budget films over the past decade (beginning with Spielberg's Bridge of Spies in 2015), he seemed to appear out of nowhere. On the contrary, Rylance is an important, award-winning figure in the dramatic arts—not just as a presence on stage and screen, but as an artistic director and activist.
Must-see performances:
Prospero's Books (1991)
Jerusalem (2010) (stage)
Wolf Hall (2015) (television)
Dunkirk (2017)
The Trail of the Chicago 7 (2020)
For a great theatre role, check out Mark in the 2013 Globe Theatre version of Twelfth Night.
Gena Rowlands
Gena Rowlands is best known for her collaborations with her husband, actor-director John Cassavetes. Her performances, in ten of his projects, blur the line between actor and character—each of them perfect examples of verite-documentary style that gripped Hollywood in the 1970s. Rowlands is now retired, but her career was long and storied; she will likely never receive the proper acclaim for her work and the influence she has had on the way modern cinema found its language and voice.
Must-see performances:
Faces (1968)
A Woman Under the Influence (1974)
Opening Night (1989)
Gloria (1980)
Night on Earth (1991)
Daniel Day-Lewis
Once again, no list about phenomenal actors would be complete without Daniel Day-Lewis. Notoriously picky with roles, Day-Lewis has the second-shortest resume of any actor on this list; as of 2017 he has retired completely from the craft. But his legacy remains. Part of what made him such a great artist was not just his work, but his process. He applied almost monk-like diligence to whatever role he took on, and his impressive list of awards and enduring popularity are indicative of his excellence.
Must-see performances:
My Beautiful Laundrette (1985)
My Left Foot (1989)
The Crucible (1996)
There Will Be Blood (2007)
Phantom Thread (2017)
All of them. Seriously.
Read: Daniel Day-Lewis Acting Advice
Tony Leung Chiu-wai
Tony Leung Chiu-wai is a Hong Kong actor, best known for a series of films made with influential director Wong Kar-wai. Before this period, Leung was active in television and theatre productions. His career has been widely celebrated—punctuated by awards and internationally successful films—and continues today both in Hong Kong and Hollywood films. His recent casting in the Marvel Cinematic Universe is testament to his enduring popularity, marked by an easy on-screen presence that suits projects across genres and decades.
Must-see performances:
Chungking Express (1994)
Happy Together (1997)
In the Mood For Love (2000)
Infernal Affairs (2002)
Lust, Caution (2007)
Bette Davis
Was there a greater performer to emerge in the Golden Age of Hollywood? Davis wasn't just a movie star: she was a producer, a king-maker, an activist, an artist. Most importantly she was an actor: in a time when most could show up looking pretty and deliver their lines she delivered incredible performances—of, at times, characters that weren't necessarily the most likeable people. Davis was a noted perfectionist and, for a time in the 1940s, one of the most powerful voices in Hollywood. Hail to the queen.
Must-see performances:
Of Human Bondage (1934)
Jezebel (1938)
Now, Voyager (1942)
All About Eve (1950)
Whatever Happened to Baby Jane (1962)
Toshiro Mifune
Toshiro Mifune is one of the greatest and most celebrated actors in all of Japanese cinema. He was famous for his many collaborations with director Akira Kurosawa—racking up sixteen films with the master filmmaker. Mifune is best known for his portrayal of roguish samurai, although his career spans decades and countless beloved roles.
Must-see performances:
Rashomon (1950)
Seven Samurai (1954)
Throne of Blood (1957)
Yojimbo (1961)
Shogun (1980)
Dame Judi Dench
Dame Judi Dench, like McKellen, gave so much to the art of acting that she was awarded a title by the Queen. Dench has graced our stages and screens for a long time, and every single time she arrives she delivers grounded, remarkable, fine art with grace. Dench's work has earned her a number of awards and she is a force to be reckoned with, but is always calm and in control. A master craftswoman. 
Must-see performances:
Hamlet (1957) (stage)
Henry V (1989)
Notes on a Scandal (2006)
Skyfall (2012)
Philomena (2013)
John Cazale
You may not have heard of John Cazale, who made just five films before his death from cancer in 1978. But we've listed them all below, and you're sure to have heard of the lot: each film is a classic, each film was nominated for the Academy Award for Best Picture. Cazale came up in New York theatre alongside Al Pacino (who co-starred in three of the pictures). He gained recognition, nominations, fell in love with Meryl Streep … and then he was gone. Thank God his films and performances remain.
Must-see performances:
The Godfather (1972)
The Conversation (1974)
The Godfather Part II (1974)
Dog Day Afternoon (1975)
The Deer Hunter (1978)
Chadwick Boseman
Chadwick Boseman's legacy as an actor is inextricably tied to his early death at 43 in 2020. While we may not have gotten to see just how incredible Boseman could be, it's hard to believe he could have given greater performances than he did during the time that he had. Chadwick Boseman was renowned for his empathetic, spirit-grasping performances of real-life figures. Bringing pathos and charm to whatever he did, we believe Chadwick Boseman belongs on this list of greats. 
Must-see performances:
Urban Transitions (2002)
Get on Up (2014)
Black Panther (2018)
Da 5 Bloods (2020)
Ma Rainey's Black Bottom (2020)
Marlon Brando
As an actor, Marlon Brando sat across the death of the old and birth of the new: of new Hollywood, of method acting, of an America that was growing up and old in the wake of civil unrest, war and cultural revolution. While his earlier career is known more fondly than his later years (see: Orson Welles), his iconic performances gave the world its first and greatest glimpse in what naturalism could bring on the silver screen. By no means a perfect man. But an actor whose importance requires no debate.
Must-see performances:
A Streetcar Named Desire (1951)
The Wild One (1953)
On The Waterfront (1954)
The Godfather (1972)
Apocalypse Now (1979)
Read on Brando's method and teacher: Stella Adler
Robin Williams
It's not often that Dionysus gifts us a performer who is both a master comedian and tragedian, but we sure had one with Robin Williams. Williams' work began in comedy—where he delighted audiences with a style that you have to see to believe—and a warmth that would melt even the most frozen heart. Later in his career, however, we were gifted with some truly remarkable dramatic performances from him, and to the surprise of no one, they were just as delightful and cathartic as his comedy.
Must-see performances:
Dead Poets Society (1989)
The Birdcage (1996)
Good Will Hunting (1997)
One Hour Photo (2002)
World's Greatest Dad (2009)
Orson Welles
Orson Welles is one of the greatest actors and filmmakers in all of recorded history. And if he were alive today, he'd tell you that without blinking. Responsible for some of the most innovative radio, stage and film projects of the 20th century, Welles was known as an actor for his expressive face and deep baritone voice. Welles was very much a 'character' actor, and the character he increasingly defaulted to was himself as his career progressed (and dwindled). But his magnetism on screen is unmatched. A God-created actor.
Must-see performances:
Caesar (1937) (stage)
The War of the Worlds (1938) (radio)
Citizen Kane (1941)
The Third Man (1949)
Chimes at Midnight (1966)
Tom Hanks
Tom Hanks is one of the most beloved, lovable actors in the world. Hanks brings to every performance a warmth, sense of play and a childlike curiosity to every role he tackles—even his more dramatically challenging ones. Hanks has been a heavyweight actor for a long time and for good reason. He is consistent, always a joy to watch and has some serious chops.
Must-see performances:
Philadelphia (1993)
Apollo 13 (1995)
Cast Away (2000)
Charlie Wilson's War (2007)
The Post (2017)
Read: Tom Hanks Acting Advice 
Conclusion
Now as we said before, there really can never be a definitive list of the best actors of all time. But we think that these folks are just some of the greatest artists of their respective generations in no particular order. We hope you enjoyed this list as much as we enjoyed making it, and who knows, maybe we'll see you on the next one.