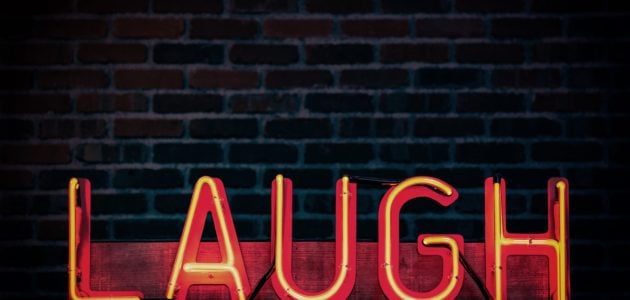 Best Comedic Scenes for Actors
Want to spice up your showreel? Looking for great scenes to show off your comedy chops? Or stuck at home for extended periods and just want to have a good ol' fashioned chuckle at some cracking performances? Well you have come to the right place, this is a list of great comedic scenes from film from the last 30 years. This is not an exhaustive, comprehensive list, there are many more than just these! But this is a great jumping off point to see a few hilarious scenes and maybe give you some inspiration for the type of comedy you enjoy or that you are looking to bring in, to your creative work. 
Great Comedic Scenes for Actors
Crazy Rich Asians
Ken Jeong is a master, not only is he an actual doctor (he seriously is – google it!) he is also a doctor of comedy, a comedy doctor as some would say. What I love about this clip is how he mixes really understated one liners like 'There are a lot of children starving in America' and a lot more heightened, over the top reactions and reenactments. Interestingly everything he does here feels very grounded and authentic, a trait which can be lost by actors attempting to do too much in comedic scenes – a master class.
Airplane 2
Okay this is in here as a straight up challenge. If you can learn and do a tape of this scene, at the pace Shatner does it here and keep a straight face for the entire time – you are a comedy god. A god of comedy. This 3 minutes is sheer word-play gold from top to toe, honestly. Made even more funny but Shatner referencing his own work as the Captain of the Enterprise in Star Trek this scene has it all. So funny, so great. Outstanding – enjoy!
Death at a Funeral
The American version of a 2007 British film of the same name, Death at a Funeral is a fantastically funny, very bleak comedy about a family dealing with the ramifications of the patriarchs passing. Here Chris Rock and Kevin Hart play out a very funny scene about the wrong body being in the coffin. Lots of great little discoveries here and real moment to moment reactions and comedic choices. Great stuff!
Bridesmaids
Should Melissa McCarthy be president of comedy for life? Yes. In this humble writers opinion – absolutely! We have a classic antagonist vs straight man scene here with McCarthy playing the wildly funny Megan to Kristin Wig's mostly normal Annie. A great scene for an actor looking to explore their range, play with some big confident choices and have a whole bunch of fun working on a character. Worth a watch!
The World's End
Edgar Wright alongside Taika Waititi is one of the most brilliant minds in comedy today, and this is one of many scenes between Simon Pegg and Nick Frost that beautifully encapsulates his style. Hot Fuzz, Shawn of the Dead and Baby Driver all have similar scenes to this, but I picked this one because I think the back and forth, the wordplay and the intention and beat changes in this scene are really excellent. A great opportunity for actors to explore ruthless pursuit of objective in a comedic scene.
When Harry Met Sally
Okay this is a classic, and it has to be on this list – 1989 Meg Ryan proving to Billy Crystal that he may not be as smart, clever, suave and knowledgeable as he thinks he is, is an incredible scene to watch. Also she goes for some big choices here that really come off, and her confidence in what she's doing means the last line of 'I'll have what she's having' really lands with a plomb. Great stuff.
The Hangover
Again another classic comedic film, there are a bunch of points you could cut from in this movie but I like the interplay here a lot. Especially given the end of the scene and how his friends completely disprove his thesis statement of 'They are a lot more mature once you get to know them' and immediately they break that by yelling something very immature. I will note the exact phase they yell is pretty bloody off colour and if you wanted to do this scene I would recommend changing it to something still immature but less genuinely offensive. Just a thought.
Hunt for the Wilderpeople
Taika Waititi is truely, genuinely and honestly brilliant. I love this moment that he steals the show in Hunt for the Wilderpeople, to give hands down, the worst eulogy ever delivered by anyone, ever. Not only is the content a disaster but his extremely confident approach to it adds massively to the moment. A real crackup of a piece and a great one for your reel!
Conclusion
There you have it folks, a few great scenes from the last few years to get those comedy muscles moving! Whether you want something to work on, or just want to sit back and have a few laughs hopefully these scenes have got you inspired to work on your acting! If your keen to work on your acting every month, join our scene club by hitting the link below!