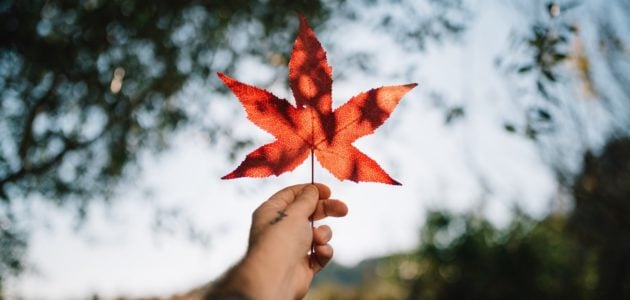 Best Contemporary Canadian Plays
Canadian works of drama are less well known world-wide, living in the shadow of the veritable mountain that is the American Theatre. But there is much magic to be found in the playhouses north of the American border, and the plays of the Canadian Theatre reflect the vast array of diverse backgrounds and spoken languages in Canada's rich cultural heritage. In fact, Canada now holds the most fringe theatre festivals a year of any country in the world. So, let's take a quick look at a handful of the best contemporary plays Canada has to offer.
Read more: The Best Plays of All Time
THE CRACKWALKER

by Judith Thompson
Judith Thompson's iconic The Crackwalker exploded onto the Canadian stage in 1980. Thompson draws on her own experiences here as a social walker here to bring us the story of Teresa, a passionate and mentally unwell young woman and her relationships with the denizens of Kingston, Ontario's forgotten lower class. The play is notable for not presenting its protagonists with sentimentality or pity, but providing an as-objective-as-possible portrait of people in these forgotten communities. A raw, acutely observational play grappling with the tensions and realities of poverty and hopelessness, The Crackerwalker is a visceral snapshot of the outcast and the downtrodden.
DRY LIPS OUGHTA MOVE TO KAPUSKASING

by Tomson Highway
Written in a mix of English and Indigenous North American languages Cree and Ojibway, Dry Lips Oughta Move to Kapuskasing depicts the everyday lives of seven First Nations men on the fictitious Wasaychigan Hill reserve – The Rez – in northern Ontario. As they dream their dreams, plan their career goals, their interpersonal dramas are fuelled by a trickster spirit named NanaBush Gazelle, a shapeshifter who assumes various forms in order to turn their various fears about the women of The Rez against them. A magical, bitingly comic piece, Dry Lips is somewhat controversial for its characters' treatment and sometimes misogynistic sentiment towards the women in their lives – for a contrasting viewpoint, Highway's companion piece to this play, The Rez Sisters, focuses on seven women in the same setting.
ANGÉLIQUE

by Lorena Gale
Angélique tells the story of real-life slave Marie-Joseph Angélique, who was accused, convicted and hung for allegedly starting the fire that burned down the city of Old Montréal in 1734. Gale expertly weaves poetry and pose with historical documentary to produce a harrowing look into the tragic state of slave life in Nouvelle France. Pointing sternly at the largely untold history of racism and slavery in Canada, Angélique's ill-fated quest for freedom unfolds in this 1995 play. Peppered with anachronistic references to modern-day, Angélique is a stark reminder that the systems that produce racism and slavery have not yet been eradicated, and as she finds herself in a modern-day orange prison jumpsuit, it's clear those systems have simply been reinvented for our modern age. Also of note is Gale's other critically acclaimed drama, Je Me Souviens.
LES BELLES-SOEURS

by Michel Tremblay
Originally written in French and later produced in English, Les Belles-Soeurs represents a critical turning point in Quebec culture and theatre. Les Belles-Soeurs hit the Canadian stage in 1968 and was notable (and controversial) for its honest portrayal of working-class women in a real, recognisable work class environment. Turning the screws on the theatrical norms of the time, Tremblay's comedy brought a new, fourth-wall-breaking contemporary aspect to Quebec's stuffy, classically dominated stage. Les Belles-Soeurs was the touchstone drama of the Quiet Revolution, a period in the 1960s when Quebec's oppressive Catholic society underwent a major shift, and the play's power as a biting critique of class struggle and consumer culture still rings loudly today.
'DA KINK IN MY HAIR

by Trey Anthony
'Da Kink In My Hair holds several honours in Canada's theatre space, being the first Canadian play to run at Toronto's Princess of Wales Theatre, and the sitcom version based off the 2001 play went down as Canada's first homegrown black sitcom. Set in a busy hair salon in downtown Toronto, the play centres on Novelette, a Jamaican stylist who connects with her various clients through the economic and societal difficulties that plague them. Structured mostly around a series of terrific monologues, with a couple of thrilling musical numbers to boot, 'da Kink In My Hair stands proud as a seminal work of Black Canadian theatre that celebrates those women of colour for whom the salon is a vital community space.
CREEPS

By David Freeman
In the men's bathroom of a sweatshop disguised as a rehabilitation centre, four men escape the drudgery of their exploitative labour to blow off steam, each of them living with cerebral palsy. Toronto playwright David Freeman's Creeps is notable for revolutionarily centring disabled characters for Canadian audiences for the first time. Freeman himself lived with CP and coached the actors in the original production to produce accurate performances. The men bemoan their degrading circumstances, bicker with each other, and plot against their Nurse Ratched-esque tormenter, Miss Saunders. Creeps reflects social attitudes towards disabled people with a sardonic flair, and though some of those attitudes have changed, its relevance goes unquestioned to this day.
HOW NOW BLACK MAN

by Lorris Elliott
Elliott's How Now Black Man, which debuted at Montreal's Centaur Theatre in 1968, was a pioneering work of Canadian Black theatre. Its success led to the creation of the still-operating Black Theatre Workshop, the first space for Black theatre and theatre-makers of its kind in Canada when they produced the play as part of their maiden season in 1970. Sadly, like all of Lorris Elliott's work, the play was never published, and its content has been lost to time. Elliott's legacy, and that of his seminal How Now Black Man, remain an integral part of Canada's theatrical history.
Conclusion 
So there you have it, our list of incredible contemporary Canadian plays. I hope this page gives you a great starting point and will encourage you to explore some incredible Canadian playwrights. Go get play hunting and let us know how you find any of these great plays.