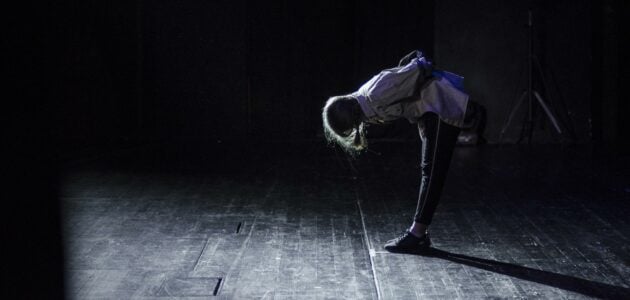 Best Drama Schools in Australia
We have always been strong advocates of classical training for actors. By this we mean a full time, comprehensive acting training typically 2.5-4 years in length. Acting is about learning the principles and then reinforcing those principles in a disciplined and organised way. That being said, acting training is a big commitment and it's worth doing some serious research before applying.
Updated 12 August 2022
If you're dedicating yourself creatively, emotionally and financially to a course, you want to make sure it's worthwhile. That's why we wanted to make a list of the best acting schools here in Australia to help you make the right decision.
As with any list like this, there is a level of subjectivity. We are confident this list reflects the majority of how the industry sees acting schools in Australia. The team at StageMilk is made up of graduates from most of these schools. We have taken into account graduate success, facilities, teaching staff, graduate feedback, and reputation.
All the acting schools listed here are the most reputable in Australia. You would be in a great position if you became a student at any of these institutions.
Leading Acting Schools in Australia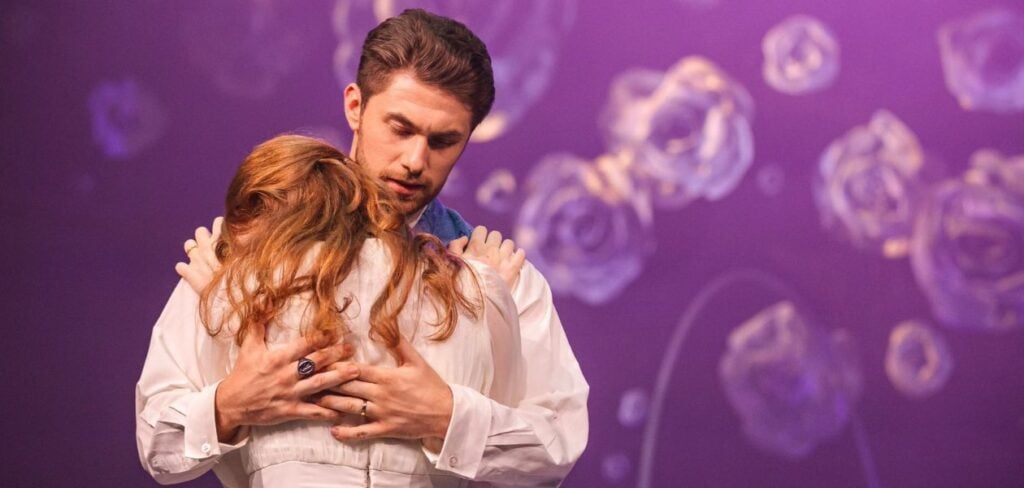 National Institute of Dramatic Art (NIDA)
NIDA is the national school for acting in Australia and with that grand title comes a grand reputation. NIDA is the training ground of many of Australia's leading film, theatre, and TV actors. It's the highest-funded drama school in the country and the facilities are incredibly impressive (we're talking state of the art theatres, rehearsal spaces, and massive production budgets).
John Bashford and Katerina Moraitis have created a video with information for potential applicants in 2022. There are some great insights about the school and how to audition.
Though NIDA has gone through many changes over the years, it has always remained a fantastic training institution. NIDA's acting training in the first year emphasises personal and artistic growth, and then, as the students develop in their second year, they are offered limited performance opportunity with one public production and several internal performances including Shakespeare and cabaret. However, in their third year spend their entire year preparing for and performing in public productions in two Student Seasons, several showcases, and vocal and movement performances.
One of the key benefits of NIDA is the collaboration across all the disciplines involved in creating theatre or screen productions; actors work with writers, directors and designers, and collaborate on campus with technical production, staging, costuming and props students. They are also able to audition for the Festival of Emerging Artists with MFA Directors in their final year.
Being located in Sydney also gives NIDA acting students easy access to industry leaders all throughout their training.
Course length: 3 years
Notable Alumni: Cate Blanchett, Judy Davis, Sarah Snook, Miranda Tapsell, and Hugo Weaving. 
Western Australian Academy of Performing Arts (WAAPA)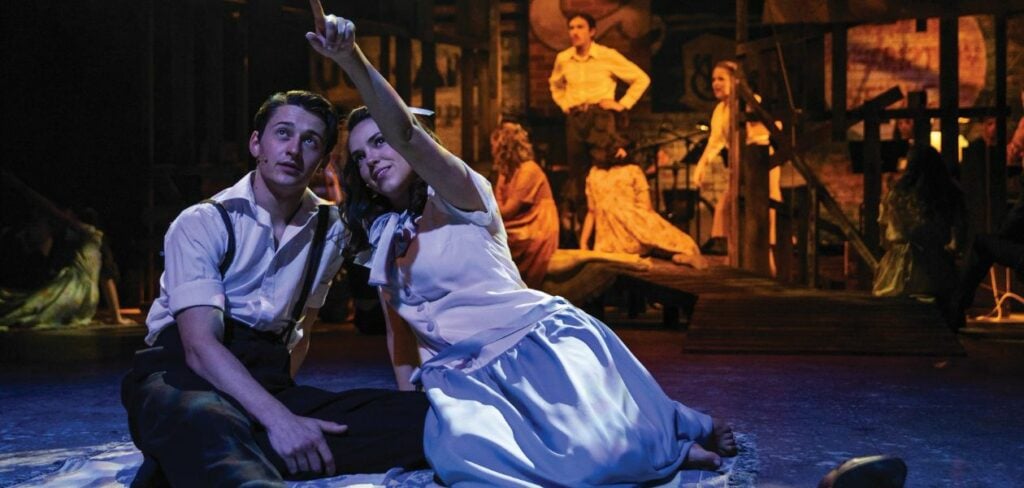 WAAPA is the "underdog" acting institution based in Perth, Western Australia. By many industry experts, it is considered the superior Australian drama school and has been steadily building its reputation as the place for hot new grads.
One of the advantages of WAAPA is that you are training in isolation. Unlike the high-pressure environment of Sydney, WAAPA is based in Mount Lawley, a quiet suburb of Perth. This isolation has a great effect on acting training. It creates a sense of community and allows young actors to play and experiment.
WAAPA isn't as well funded as NIDA, however, it has dedicated acting staff and only accepts 18 students. The school has an excellent student culture, and incredibly personalised, high-quality training. WAAPA acting students perform in a high number of public productions on a rotating schedule throughout the entire year, meaning graduates tend to be show fit, and very experienced performers.
If you want to learn more about specifically auditioning for WAAPA.
Course length: 3 years
Notable Alumni: Hugh Jackman, Jai Courtney, Francis O'Connor.
Victorian College of the Arts (VCA)
The VCA used to be widely considered the second best school in the country, but they have had a turbulent recent history. Their core acting course was filtered down by the University of Melbourne and it lost it's repuation for delivering conservatoire style training.
They have since been making steps to reclaim their place in the industry, and they're definitely one to watch.
Course length: 3 years
Notable Alumni: Vince Colosimo, Ashley Zuckerman, Alison Bell
Actors Centre Australia (ACA)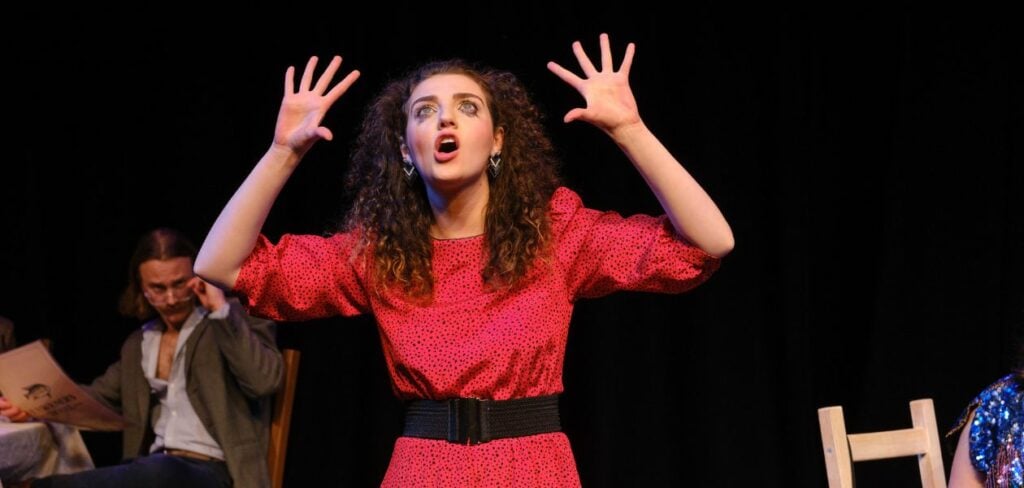 ACA has gone through many changes over its history, including a relocation of the entire school to Leichhardt, in Sydney's inner-west. With impressive facilities and notable alumni, ACA remains one of Australia's top drama schools. Founded by Dean Carey, it offers a fantastic three-year course [stage and screen] that is very practical and industry-focused.
ACA is quickly becoming one of the most talked-about acting schools in the country.
Course length: 3 years
Notable Alumni: Hugh Jackman, Patrick Brammall and Harriet Dyer
Queensland University of Technology (QUT )
QUT is the leading acting school in Queensland and again has been gaining traction over the past few years. The industry is taking a keen interest in QUT after a series of successful grads, notably Brenton Thwaites and Matt Okine. The course is incredibly practical and has a real industry focus. If you are interested in film and TV, QUT is leading the way in the amount of screen training they offer. The school has also recently had a huge upgrade and the facilities are second to none.
QUT is currently going through some changes to expand their yearly intake to 40 students, and we will have to wait and see how this effects the course and the quality of education.
Course length: 3 years
Notable Alumni: Wayne Blair, Brenton Thwaites, Matt Okine
WARNING: QUT has changed significantly over the last few years. Though it's still a great school, with a fantastic teaching staff and facilities, we no longer believe it to be offering a conservatory style training. Please make sure to thoroughly research the course before auditioning or accepting an offer.

16th Street Actors Studio (Honourable Mention)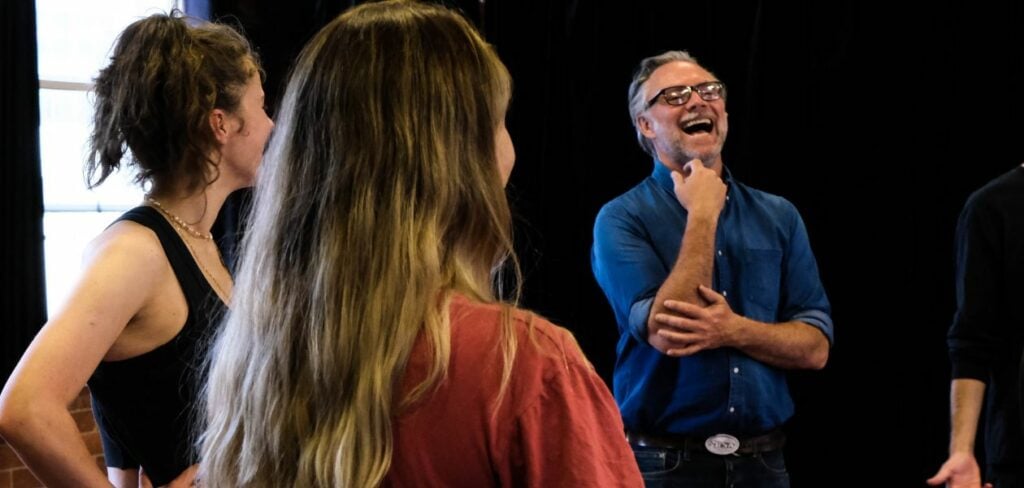 The major drama schools listed here are all established, long-running programs mostly linked to universities, but there are some great smaller/independent schools. One we wanted to feature is 16th Street Actors Studio, headed up by Kim Krejus. I love the spirit of this school, they are such advocates for actors and have an awesome team. The acting course is currently run by Iain Sinclair, who is incredible. The course is not a degree like the rest of the courses listed here, but it's a fantastic program. They are also a great school for short courses and masterclasses and have been leading the country in bringing out international teachers and coaches such as Larry Moss And Patsy Rodenburg — and for this, we are eternally grateful!
Course length: 30 Weeks
Griffith University's Bachelor of Acting
Spearheaded by Jacqui Somerville, former head of Acting at Mountview Academy of Theatre Arts, this relatively new course is definitely one to keep your eye on. This degree is offered to a small number of performers and has a strong focus on voice, repertoire; and industry engagement. One thing I really like about this course is that they actively seek out industry professionals to direct and work with their students, allowing them to authentically develop relationships with potential future employers.
Course length: 3 year degree
BEST DRAMA SCHOOLS IN AUSTRALIA (VIDEO)
Conclusion
If you are considering training at one of these institutions, it is well worth auditioning for all the schools, just for the experience. It's a small cost for a chance at gaining a lot of experience and possibly a place at one of the best acting schools in Australia.
Do your own research and find out which schools suit you. I would recommend not being limited to schools within your state. All the schools have great communities and finding houses and making the move is not that big of a deal. I went to WAAPA at 20 and was pretty nervous, but it was the best decision I ever made.