Best Drama Schools in Canada
If you're wanting to pursue a career as an actor and you're just starting out, deciding whether or not to get formal training is one of the biggest early decisions you will make. And then once you have decided that you are interested in formal training, you need to figure out where, and what kind of training? In Canada, there are some great options for acting training, and the right school for you will depend on what your goals are, and what sort of career you're most interested in pursuing. Another thing to consider is your lifestyle: do you want to attend a University style drama school that has high contact hours, and requires on average three to four years to complete. Or are you more interested in developing specific skills through long courses that demand less of your time, but can offer specialised training? In this article, we explore a variety of different options and pick out some of the things that make each school/course unique, and also compare course length, type, alumni, and location. With that in mind, we have four main courses of training we're focusing on today. Let's dive in! 
#1 Canadian College of Performing Arts 
The Canadian College of Performing Arts is a sending institution offering: a One Year Performing Arts Certificate, a One Year Applied Performing Arts Diploma, and a Two Year Performing Arts Diploma. Graduates of either Diploma are eligible for transfer credits to be used directly towards admission to the Bachelor of Performing Arts Degree at either Capilano University or Douglas College. If you're interested in acting training at a specialised school, but you want to keep your options open for attending a University and gaining a degree later on, the Canadain College of Performing Arts is definitely worthy of your consideration.
For Undergraduates:
The most common three-year trajectory for an undergraduate is to complete the Two Year Performing Arts Diploma and go on to the One Year Applied Performing Arts Diploma or 'Company C' cohort. The Two Year diploma is designed to build the technical skills of students in the areas of acting, voice and dance. Students are offered private coaching, lessons in career management, rehearsal and performance opportunities, collaboration opportunities with professional companies, creative mentorships, and the opportunity to create new work. 
For Post-graduates:
If you already have a relevant undergraduate degree, you can apply for the One Year Performing Arts Certificate. Once you've finished this year, you can then go on to audition for the One Year Applied Performing Arts Diploma or 'Company C'. 
The Company C Studio Ensemble (One Year Applied Performing Arts Diploma) is where students get hands-on experience of rehearsals, production, and performance through three productions. Students of Company C are also offered industry mentorship, the opportunity to work with guest directors, collaborations with local designers and musicians, and experience of the technical elements of theatre. 
The Canadian College of Performing Arts provides students with the traditional drama school experience and has entry pathways no matter what your previous experience may be. 
Course Length/Type: Various, Full-time.
Location: Victoria, British Columbia  
#2 Second City, Toronto 
Second City is a famed comedy enterprise originating in an ongoing comedy/improv group located in America's 'second city', Chicago. The Toronto branch of this institution is an incredible place to train if your interests lie in comedy, sketch writing, improv, stand-up, and storytelling. If you harbour dreams of being on SNL, or writing and starring your own comedy series, this may be the place for you. 
The Second City Training Centre offers a tonne of short courses (for both young people and adults), but for the purposes of this article we're going to focus on The Conservatory Program. This cornerstone program is divided into six levels, each with a different focus, to train students in improvisation methods and skills. After completing Levels 1 and 2, students re-audition to progress onto Level 3. From Level 3 onwards, students are required to participate in a brief public performance during the term, and in Level 6 complete four 15-minute previews, and then an eight-week run of performances. 
The time commitment for this program is relatively low, especially in comparison to full-time degree programs, with each Conservatory level meeting once a week for three hours over an eight-week term. Second City has a reputation for nurturing comedy, sketch, and improv actors like no other in the world. If your interests lie in this world of acting, look no further for a great place to start your training. 
Alumni: Catherine O'Hara, Martin Short, Andrea Martin, Mike Myers, Dan Aykroyd
Course Length/Type: 1-year Conservatory Program
Location: Toronto, Ontario  
#3 Vancouver Film School 
The Vancouver Film School offers two acting programs: a certificate in Acting Essentials (four-month course) and a diploma in Acting for Film & Television (twelve-month course). To apply for the diploma you must have already completed the certificate. 
Certificate in Acting Essentials:
Divided into two terms, this program focuses on training students in acting, voice, text analysis, movement, improvisation, acting for camera, and audition process. Each term also involves a Rehearsal Lab where students put into practice their skills in a mentored and guided space, whilst working on projects, scripts, and auditions. 
Diploma in Acting for Film & Television:
Made up of six terms, this program moves through the basic acting core principles, all the way through to the professional/business elements of being an actor. Students in this program build on their skills to become actors that can move seamlessly between the stage and screen. There is a strong focus on acting for the camera (both stage and screen) and learning to audition which trains actors for the modern industry. This is balanced by the traditional training you would expect from a conservatory, covering voice, movement, and the craft of an actor.  
If you're looking for a full-time training experience with a specific focus on acting for the screen, Vancouver Film School is a great option. Beyond the training itself, being part of a larger film school allows actors the opportunity to connect with other film creatives (think directors and screenwriters) during your time there. 
Alumni: Magda Apanowicz, Jonathan Cherry, Colin Cunningham, Steve Lund, Niall Matter, Scott Mosier, Stacey Roy, Tara Spencer-Nairn, Emilie Ullerup
Course Length/Type: Certificate in Acting Essentials (four-month course) and Diploma in Acting for Film & Television (twelve-month course)
Location: Vancouver, British Columbia 
#4 National Theatre School of Canada 
The National Theatre School of Canada is a formal, conservatoire-style training institution that admits only 14 students per year into its three-years Acting program. As a first year, you will focus on understanding action, character, and story, all while exploring yourself, building your own awareness, and getting to know your instincts as an actor. Year two then moves students from the classroom to the studio and eventually to full production, and by the third year, students are engaged in a full season of productions. The training here is highly individualised, and delivered by a team of incredibly reputable and experienced staff members. A fun fact about this school is that it's one of the very few co-lingual theatre schools in the world, offering training in both English and French! 
If you're looking for the full-time, conservatoire-style drama school experience, the National Theatre School of Canada should be on your radar. Upon successfully completing three years at NTS, you are credited with a certificate that may (depending on the institution) count towards your further studies. 
Alumni: Sandra Oh, Luke Kirby, Colm Feore
Course Length/Type: 3-year full-time Certificate
Location: Montreal, Quebec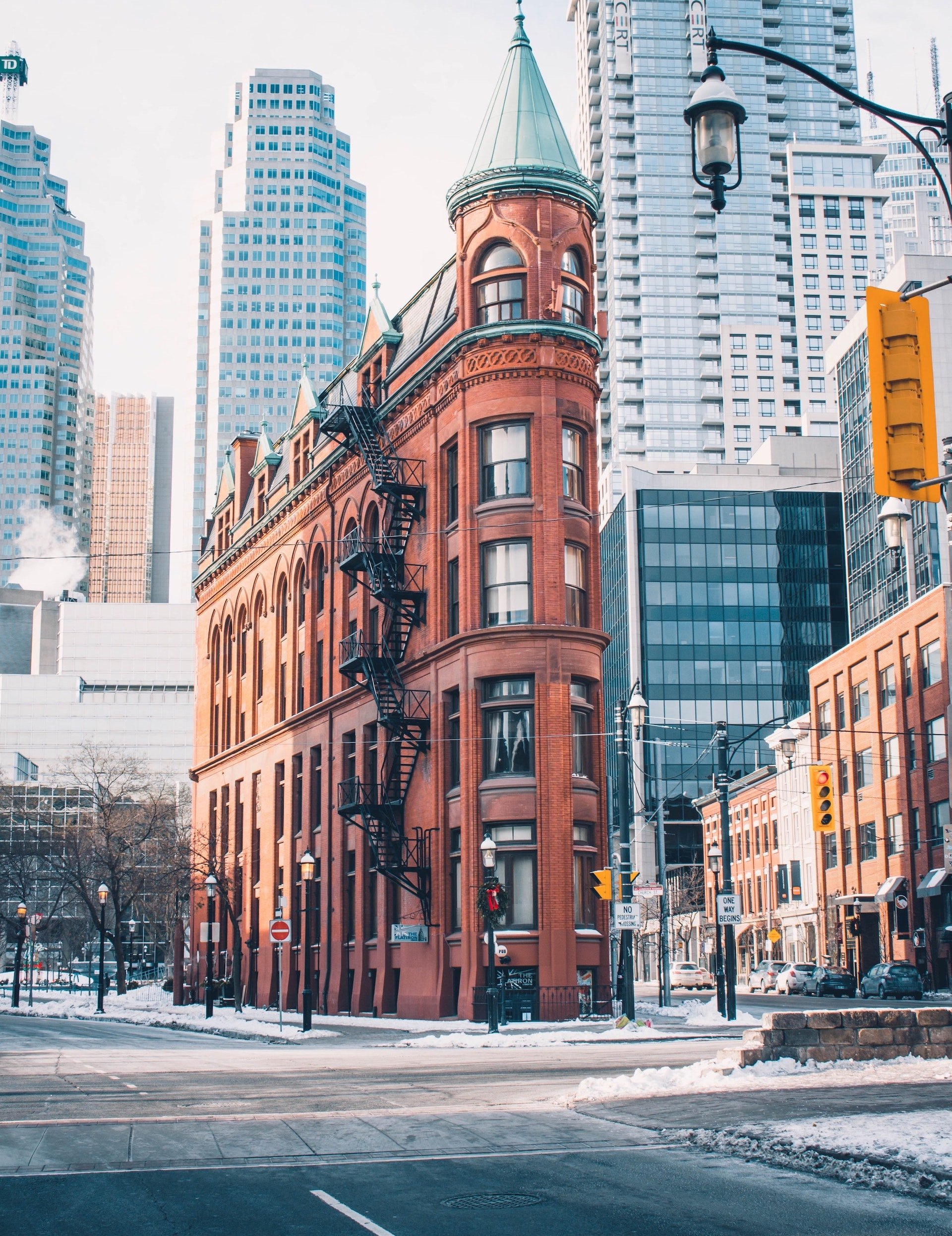 Other acting training institutions to consider: 
Toronto Academy of Acting and Film & Television School 
This school offers specific film acting training with an eye towards film and television projects across Canada. They offer a full-time one month Certificate program targeted at beginners, and a more intensive full-time four-month Diploma program.
Capilano University School of Motion Picture Arts 
At CapU you can study a one year Certificate or a Diploma in Acting for Stage and Screen. The Diploma requires an audition and interview for admission and offers a full suite of acting training units across the three years. 
Simon Fraser University 
Simon Fraser University offers a specific Performance Stream as parts of a Theatre Major in completing a Bachelor of Fine Arts. The course offers a full, rigorous curriculum with a particular focus on the ensemble, theatre-making, physical theatre, devising, and dramaturgy. 
University of British Columbia 
The Department of Theatre and Film at the University of British Columbia offers a four year Bachelor of Fine Arts in Acting. The program does not follow a traditional acting school curriculum, but rather combines professional acting training with a liberal arts and theatre history education. 
Ryerson University
Ryerson University offers a Bachelor of Fine Arts in Performance: Acting, in a full-time, four-year format. This degree offers classes in acting, voice, and movement while working on both classic and new Canadian works. Located in the heart of Toronto, this school combines intensive practical training with an academic, University education. 
Red Deer College
Red Deer College offers a Bachelor of Applied Arts, Film, Theatre and Live Entertainment. It's a four year Bachelor of Fine Arts Program, located on the main campus in Alberta. You can take an Acting major which will allow you to access specialised professional acting units alongside your academic coursework and core units. 
Conclusion
Canada has some great options for starting your journey as an actor and getting that training that a long career is based on. In our research, we've found that a lot of great intensive and professional training exists outside of formal University institutions. Whether it's learning to be a sketch comedy genius at Second City, or working towards becoming a member of 'Company C', a lot of excellent training is available at these specialised institutions.  However, if you want to obtain a degree alongside your acting training, some research into the Universities and Colleges we listed at the end would be a great place to start.