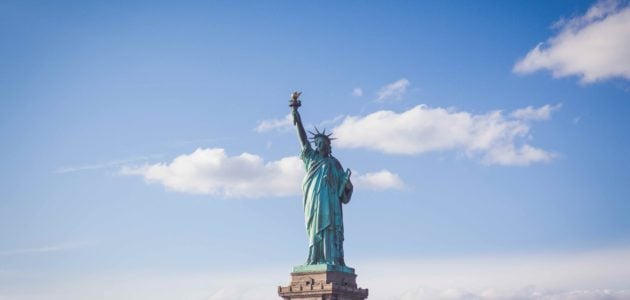 Best Drama Schools in the US
Looking to study acting in America? We've compiled a list of the top drama schools from all across the country to give you a bit of an overview of the types of training available out there, and which school might best suit you and what you want to get out of drama school. Remember, with so many great schools to choose from, it's important to spend some time doing your own research to find out how well a school suits you as an actor, and what sort of training you're hoping for. That said, we believe this list will serve as a great guide to the best drama schools in the United States.
This list contains both undergraduate (BA or BFA) courses as well as postgraduate programs (MFA), as many schools offer both. We've chosen to make this list, a list of schools, rather than a list of programs, to cover more of what's out there. Under each school, we've listed some notable alumni, the type of course, the course length, and where the school is located in America. Solid training at these schools will be particularly helpful in allowing you to work at top American theatre companies.
In creating this list we've considered reputation, alumni, teaching staff, facilities and industry opinions. However, like any list on this internet, this list is subjective, and the perfect school for you might not be here. But hopefully, you can apply our assessment to any school you're looking to attend, to try and work out if it's the right school for you.
The programs and schools we've compiled here can all be described as conservatoire or university training programs, but that's not the only way to study acting. There are many shorter programs around the country that are equally valuable, with excellent teachers and very successful alumni. Just something else to consider when you're thinking about studying acting.
Just one more note before we dive in: many of the courses and programs listed here have been affected by COVID-19. Be sure to check with the official websites of each school for more information.
Alright, let's dive in!
Juilliard
When considering drama schools in America, this is likely one of the first that springs to mind, and with good reason; the school has a strong history of producing exceptional graduates, and is located right in the heart of America's theatre centre, New York City. The faculty at Juilliard includes renowned writers David Lindsay-Abaire and Beau Willimon, and television showrunner Liz Meriwether. Each year Juilliard accepts an entering class of 18 students, which is made up of 8-10 BFA and 8-10 MFA students of varying ages. The BFA and MFA students work closely together, and whilst the BFA students take a series of Liberal Arts courses, the MFA students take graduate seminars in a variety of topics related to theatre. Before applying, make sure you prepare well, as Juilliard will only accept two applications from any individual for each course (you may apply a maximum of twice for the BFA and twice for the MFA).
Alumni: Robin Williams, Laura Linney, Jessica Chastain, Phillipa Soo
Course Length: 4 year BFA/MFA
Location: New York City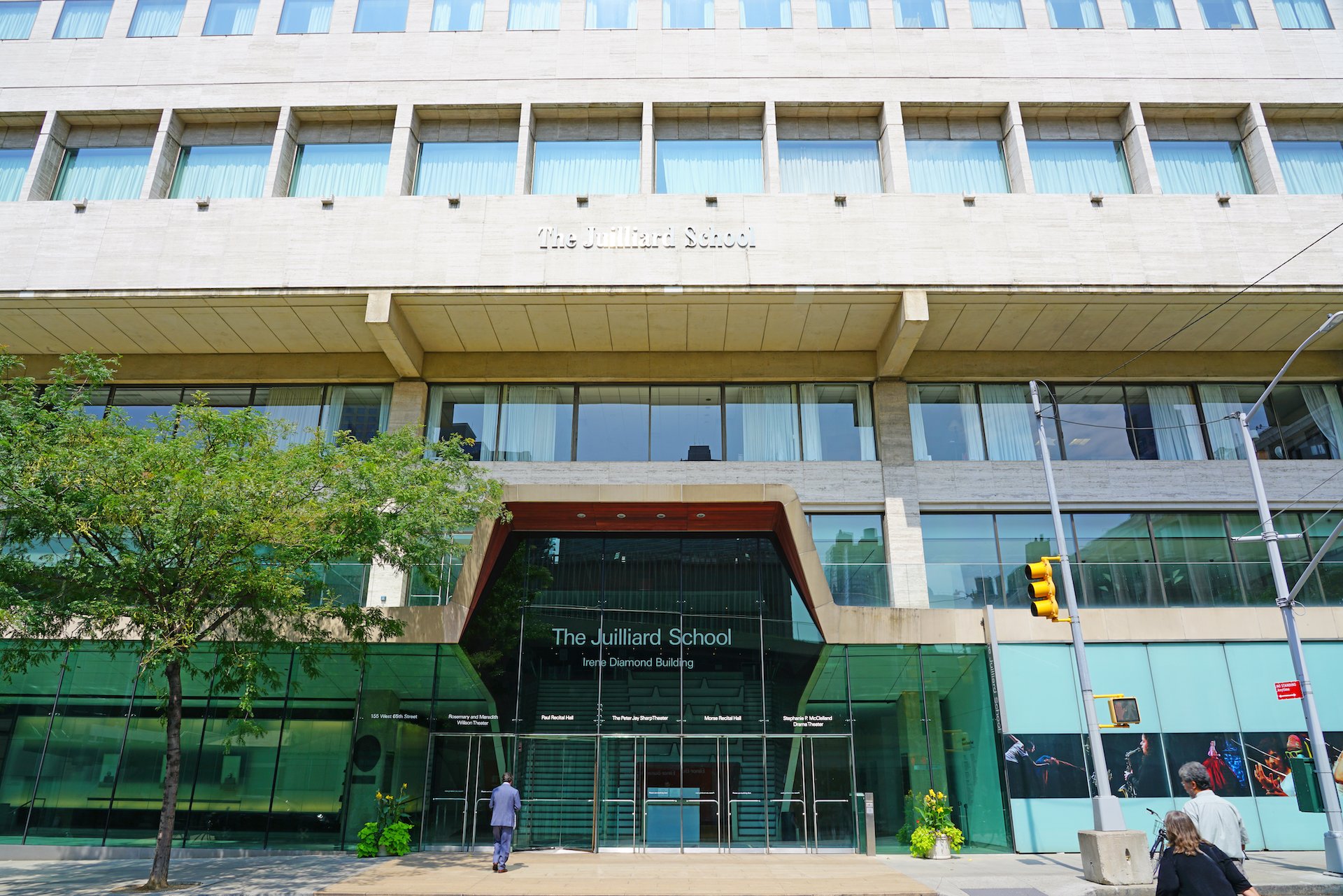 Yale School of Drama
Yale School of Drama has an unbeatable record for graduating actors who go on to land Tony nominations. The Ivy League school receives around 1,000 applications to audition per year and accepts only 15-17 students. The course is open to both students with an undergraduate degree, and those without one, however, you will only receive the MFA qualification if you have already completed a BFA. This course's connection to the Yale Repertory Theatre, and the requirement that students understudy there at some point across their studies, is a unique feature of the school that allows students to graduate with their Equity cards. If you're looking for somewhere to study where you can be constantly working on a production, then Yale is the place to be. The School of Drama features over forty productions per season across the Yale School of Drama, Yale Repertory Theatre, and Yale Cabaret. Yale's Drama program is only offered as a postgraduate (MFA) program.
Alumni: Meryl Streep, Tony Shaloub, Angela Bassett
Course Length: 3 year MFA
Location: New Haven, Connecticut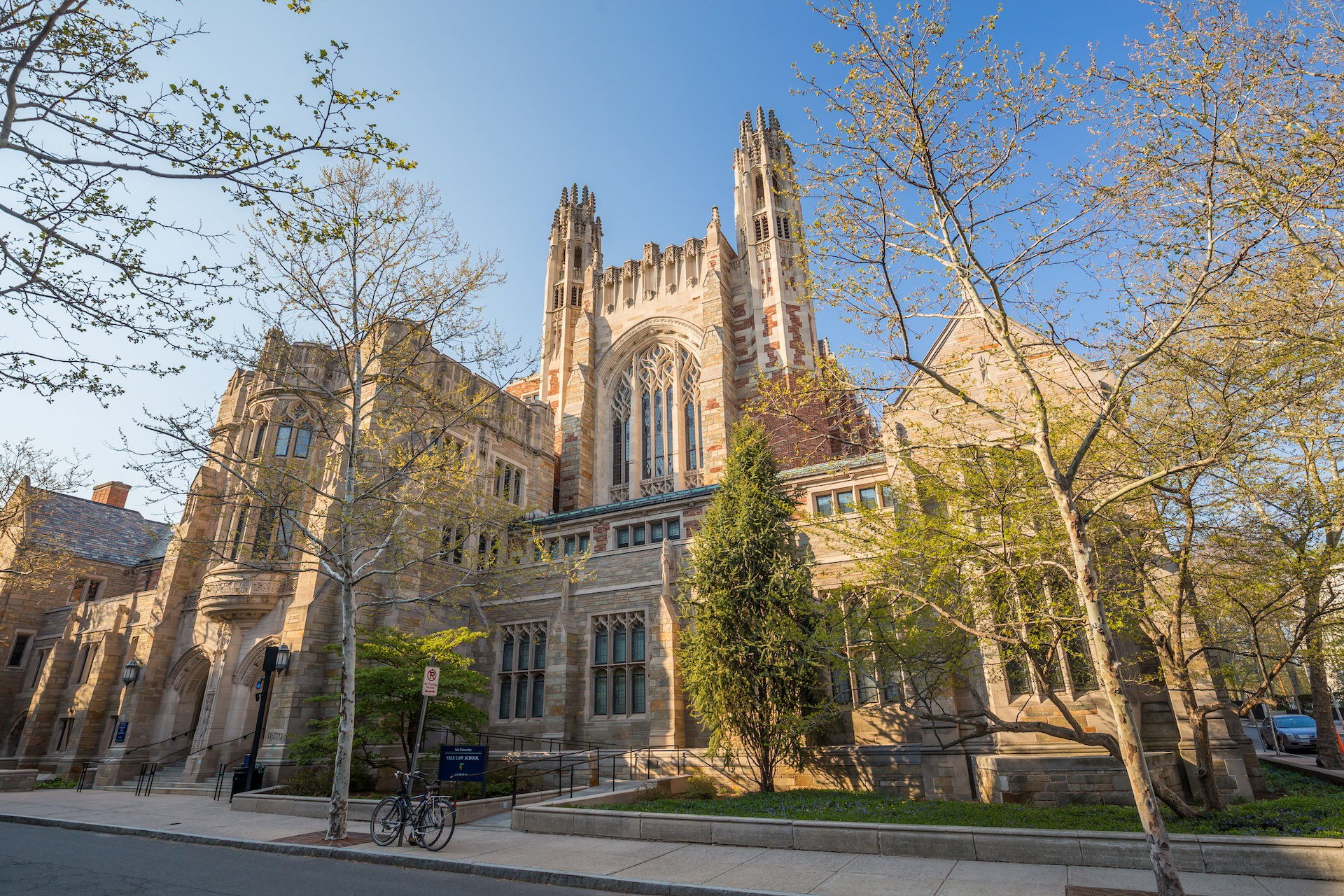 Tisch School of the Arts, NYU
Tisch Drama is designed to be an interdisciplinary school that prepares graduates for sustaining a multi-faceted career in the arts. The school balances an innovative academic curriculum with in-studio professional training. A unique feature of New York University's drama course is that upon acceptance, students are placed in one of eight different primary training studios. The department decides on your studio for your first two years of study (Primary training), after which you have the option to continue in your assigned studio or switch to another for your Advanced Training. Each year the department provides over 150 performance opportunities throughout department productions, studio workshops, independent directing projects and student-generated work. However, in your first year of study (your freshpeople year), you may not apply for departmental or studio productions.
Tisch NYU also offers the graduate program, Grad Acting program which accepts 16 actors per year from an admissions pool of roughly 800 applicants. The Grad Acting program provides students with the opportunity to collaborate with NYU's world-class Graduate Film program film school. In your second and third year of Grad Acting, you work with professional directors hand-selected for both their ability to teach, but importantly for the opportunity to show off your skills to industry professionals who can offer you work upon graduating.
Alumni: Alec Baldwin, Philip Seymour Hoffman, Debra Messing,
Course Length: 4 year BFA (Drama)/3 year MFA (Grad Acting)
Location: New York City
UCLA
The UCLA School of Theatre, Film and Television undergraduate program at UCLA is touted as L.A.'s best acting degree program. It provides a liberal arts education and pre-professional training to produce robust graduates. Uniquely, UCLA's undergraduate drama program is integrated with the film department to train actors who can work seamlessly across the mediums of theatre, film, and television. Recently, changes have been made to the course to allow students more freedom in choosing classes, which now allows for the time to take directing or playwriting classes to broaden their understanding of the performing arts holistically.
The school also offers an MFA acting program operating in the heart of LA, which is also well connected to an outstanding film department. This connection to the film and television side of things really sets UCLA apart from a lot of other drama schools.
Alumni: Ben Stiller, Rob Reiner, Mayim Bialik
Course Length: 4 year BA/3 year MFA
Location: Los Angeles, California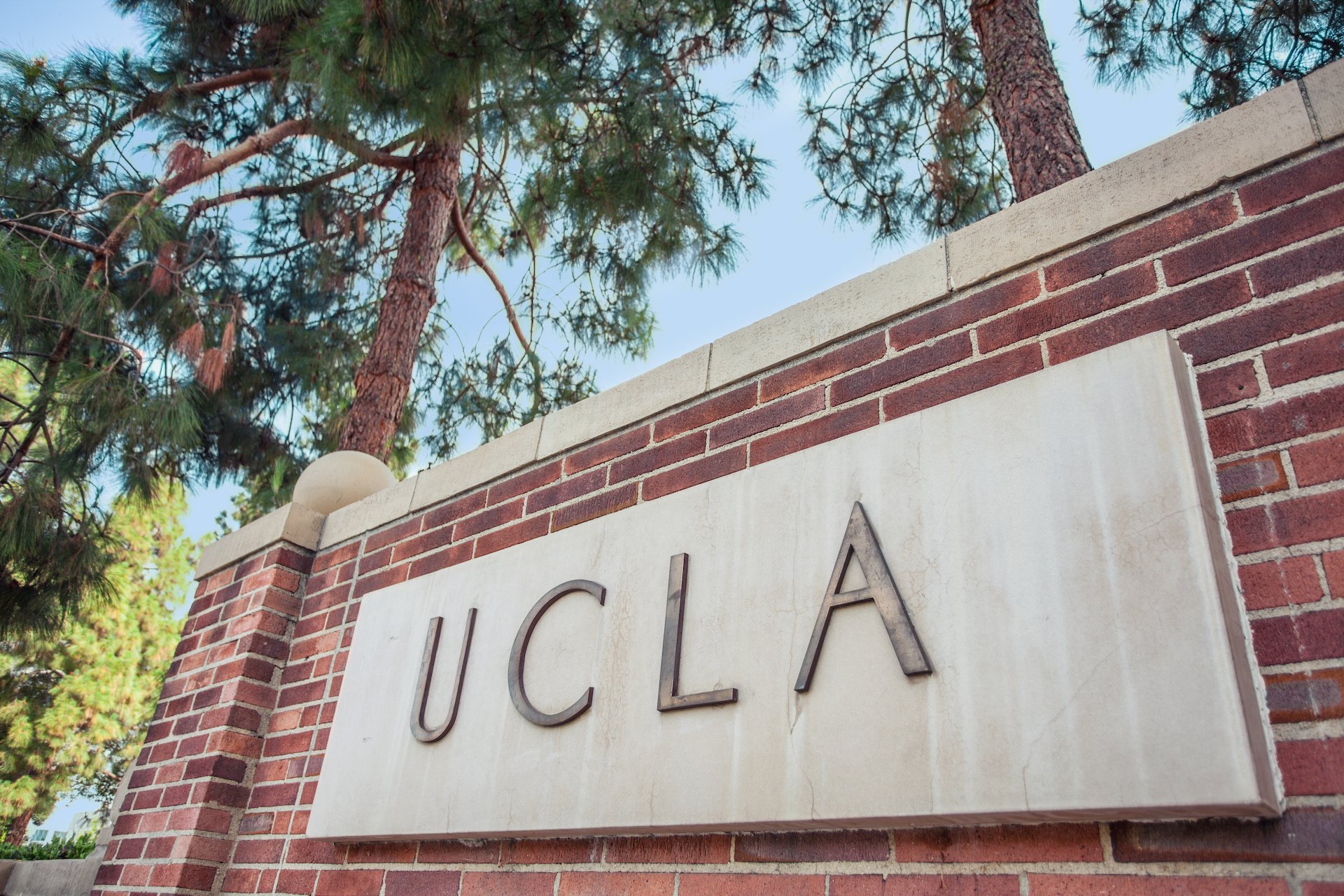 Carnegie Mellon
The four-year undergraduate program at Carnegie Mellon is particularly known for training successful musical theatre skilled actors. It's "conservatory training within a University setting" is designed to prepare its graduates for entering the industry. With the two available streams (acting and music theatre) students can expect highly specialised, small classes, with an emphasis on the individual as well as working as an ensemble. The program is divided into four segments of learning, with specialised singing classes available to students in the music theatre stream. In senior year, students perform a variety of showcase opportunities (in New York, LA, and Pittsburgh), and take classes in the creative business side of life as a professional actor. Carnegie Mellon University also boasts special partnerships with the National American Society of Composers and Publishers, as well as the Pittsburgh Civic Light Opera which affords students unique collaborative opportunities.
Alumni: Jeff Goldblum, Ted Danson, Ethan Hawke, Holly Hunter
Course Length: 4 year BFA (Acting/Music Theatre)
Location: Pittsburgh, Pennsylvania
USC School of Dramatic Arts
The University of Southern California offers a BFA in Acting for Stage, Screen and New Media and an MFA in Acting. The undergraduate program combines professional training, with an emphasis on professional development and networking to ready its graduates for the industry. The MFA combines the classical conservatory-style training of an actor's craft with an innovative physical approach to offer an intensive program that culminates in a third-year showcase in New York and LA.
The USC School of Dramatic Arts produces more than 20 shows annually across four theatre facilities to provide students with ample professional experience. There are also programs to connect students to alumni, mentoring, audition coaching, career counselling, the preparation of self-tests, and support for headshots through the school's Career Centre.
Alumni: Will Ferrel, Forest Whitaker, LeVar Burton, America Ferrera
Course Length: 4 year BFA/3 year MFA.
Location: Los Angeles, California
California Institute of the Arts
Based in Los Angeles, this school is sometimes considered the "Juilliard of the West". The undergraduate (BFA) program balances classical actor training, with innovative future-focused learning. Students will attend rigorous classes in acting, voice, speech, movement, and theatrical production. The school also has a particular focus on movement and physical theatre as a way of unlocking students' creative potential for expression. As you transition across the four years, students will shift focus from the American canon to classical texts, to modern classics (including cinema and poetry), an on-screen technique.
The three-year graduate (MFA) program is designed for advanced acting students and also offers students classes in acting, voice, speech, movement and theatrical production preparing graduates for professional acting careers across both traditional and new performance mediums.
Alumni: Dustin Hoffman, Alison Brie, Kathy Baker
Course Length: 4 year BFA/3 year MFA
Location: Los Angeles, California
SUNY Purchase Conservatory of Theatre Arts
One of only five programs that meet the standard of the Consortium of Conservatory Theatre Training Programs, the BFA at SUNY Purchase Conservatory of Theatre Arts at the State University of New York is definitely worth your consideration. The program is broken into two parts: the first two years focuses on exploration and the actor's inner resources, and the final two years allow the actor to practice their skills in the rehearsal and performance process. The Purchase Repertory Theatre provides a tonne of opportunities for students to gain practical experience and work with industry professionals on a variety of work from the contemporary to the classics. 
Alumni: Edie Falco, Adina Porter, Stanley Tucci, Steve Weber,
Course Length: 4 year BFA
Location: Purchase, New York 
Syracuse University School of Drama  
BFA students at Syracuse University's School of Drama benefit from the Department of Drama's strong relationship to Syracuse Stage, the professional theatre company in residence at Syracuse University. Whilst first-year students are not permitted to perform publicly, they are encouraged to take up behind the scenes roles. After the first year, there's plenty of opportunities to audition for roles at Syracuse Stage, as well as films produced by VPA students and other student and faculty run projects. This program also encourages students to take courses in various other elements of theatre arts including design, lighting, costume, and dramatic literature and promotes well-rounded students with a diverse understanding of theatre and drama. The program has also recently started offering a musical theatre stream to a limited number of students to attend specialised classes in music, song analysis, vocal production, and acting in song. If you're interested in this musical theatre stream, you must audition for both musical theatre and acting when you first apply. 
Alumni: Taye Diggs, Frank Langella, Vanessa Williams,
Course Length: 4 year BFA
Location: Syracuse, New York 
University of North Carolina School of the Arts 
The BFA program at UNCSA provides students with a robust combination of technical classes, liberal arts courses, and practical production experience. The first and second year focus on building students' physical, vocal and imaginative skills, and diversifying a student's perspective through liberal arts courses, and technical production experience. In third year, students continue their technical classes alongside a full performance schedule, in preparation for fourth year's season of classical and contemporary plays. A unique offering of UNCSA's program is the year-long Keys to the Kingdom project. Senior students are given the opportunity to put on (produce and direct) their own productions through a season of independent work that runs alongside the mainstage program. This BFA program is designed to graduate students who are not only technically equipped but experienced in productions both as actors and as theatre-makers and producers. 
Alumni: Mary-Louise Parker, David LaChapelle, Kristin Chenoweth, Jada Pinkett Smith
Course Length: 4 year BFA
Location: Winston-Salem, North Carolina
Conclusion 
You'd be in a great position to get into ANY of these fantastic acting schools in the US, so we always recommend casting a wide net and also doing plenty of research. For more advice on how to get into drama school, check out our guide here. Remember also that getting into drama school is no easy feat, especially on your first attempt. So you have to see this as a medium to long term goal, one that you may be working at for a few years.