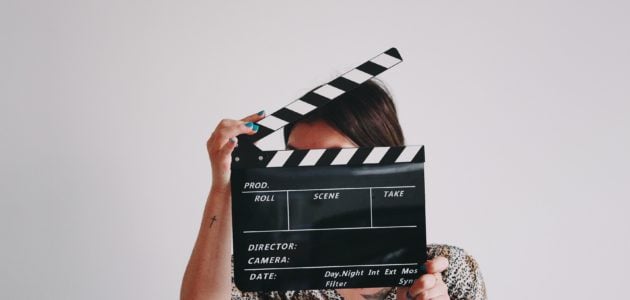 Best Dramatic Scenes for Actors
There are certain scenes which are touchpoints for actors. Some of the truly great performances ever captured on camera. This is not an exhaustive list, but this is a starting point for some of those performances. If you have a problem with Streep, Roberts, De Niro or Blanchett this is not going to be a great list for you. Consider this a starting point for the great film performances of the modern era.
Doubt (2008)
When I think of great film performances and great film scenes this is the first one that comes to mind. Let's talk technically first off – watch the scene for the two actors image work, especially when Hoffman asks Streep "have you ever done anything wrong?" They are both so alive, and their personal history is so alive in every moment of the scene. Also look at the tactical changes they both go through and how they approach those tactics in terms of their delivery. They do both get loud at points, but more often than not they are both containing their emotion, only letting it out when it fully bubbles to the top. Michael Chekhov said "The actor should be a volcano, in a completely relaxed body" there is no better example of that than the actors working in this scene.
Moonlight (2016)
Listen, if you haven't seen Moonlight yet, I honestly don't know what you are doing with your life. This film is incredible, and to truly understand this scene you really need to have seen the whole film. However, the two actors working here are doing incredible work, similarly to Streep and Hoffman above, their history together is so alive, so palpable and so dangerous in this scene that it feels like anything could happen. From the first moment you don't know if they are going to beat the crap out of each other or make out on the table. Technically, watch for when they look at each other and when they look away, how their objectives change through the scene – especially Andre Holland's character, Kevin.
Manchester by the Sea (2017)
Michelle Williams is one of the most consistently underrated actors of her generation, and here she is truly incredible. Casey Affleck does a good job here too, but the power of Williams' performance is undeniable. It's great writing for sure, but the emotional commitment to the given circumstances is so real and so powerful that it's a thrill to watch. It really feels like the scene collapses for a moment in the middle, in the despair of it all and how the two of them pull it out at the end, the chaos and sadness of it, feels so real it hurts.
August Osage County (2013)
Sometimes you just need to watch a group of absolute professionals go to work. This ladies and gentlemen is the NBA of acting and I give you Kobe, LeBron and Jordan all hanging out for a nice plate of catfish. By that I mean, Streep, Roberts and an exceptional performance from Julianne Nicholson. Let's also take a quick minute to thank the genius writer that is Tracy Letts, straight out of Steppenwolf in Chicago, this is an amazing script executed by our generations creme de la creme of acting talent. Sit down, strap in and enjoy the ride. Spectacular stuff. Watch for change in tactics, real-live serious active listening, investment in the stakes and reaction to changing circumstances.
Blue Jasmine (2013)
We cannot have one of these lists and not include Cate Blanchett. Picking a single scene from her extraordinary back catalog of incredible work is a difficult task, but I landed on this scene from Blue Jasmine for a number of reasons. I'll get to Cate in a second, but when you first watch this scene take a look at the excellent performances from the two child actors here, they do an outstanding job across the table from one of this generations great actors. Blanchett is exceptional, her drunkenness is completely believable, the images and when she chooses to engage with them versus stay on talking to the boys is unpredictable and alive, plus watch when the emotional history hits her?! A joy to watch.
There Will Be Blood (2007)
Here's Daniel Day-Lewis in one of his most iconic performances, plus a HUGE spoiler alert on this clip! But it is exceptional for the size and the scope of his choices in this scene that make complete sense for this moment. Also check out the physicality that Day-Lewis has taken on for Daniel Plainveiw, the stiff legs and injuries of the old oil man. His vocal choices are unique and powerful treading the edge of what seems naturalistic, but his commitment to it and the utterly grounded way in which he executes them make this one of the all time great performances and an exceptional scene to study for actors.
Heat (1995)
What, you thought we were going to do a list of the best scenes for actors and not include the iconic scene from Heat at the restaurant? You've gotta be kidding me. This is a classic and it is a classic for a reason. Pacino, the cop, and De Niro, the criminal, sit down for a nice chat at a restaurant. What follows is two men whose lives have become completely about chasing each other, finding common ground, then asserting the most clear of boundaries. Everything you could want is here acting-wise; given circumstances, stakes, objectives, actions – watch how nothing either of them says is done without purpose, watch what causes them both to engage in an image and where in the frame they place it. Awesome stuff.
Fences (2016)
Oofft this is a difficult scene to watch, and it's difficult because of the power of the performances coming from Denzel Washington and the extraordinary Viola Davis, she got nominated for an Academy Award for this performance and in the first minute you can see why. The pain of this relationship, the crushing reality of the situation and the relentless pursuit of objective makes this scene an incredible resource for actors. Just watch her, watch what she does, how she approaches each line and each moment. Then on top of that add the emotional connection to the given circumstances of this scene. This is a stellar performance and one for the ages.
Conclusion
There you have it folks, there are many more fantastic performances that we will add to this list as time goes by, but these clips will get you started. Watch all of these movies and thoroughly analyse what the actors are doing to make them effective. Combine their commonalities and try and bring them into your work! If you need somewhere to practice these new found skills why now check out our online Scene Club below!