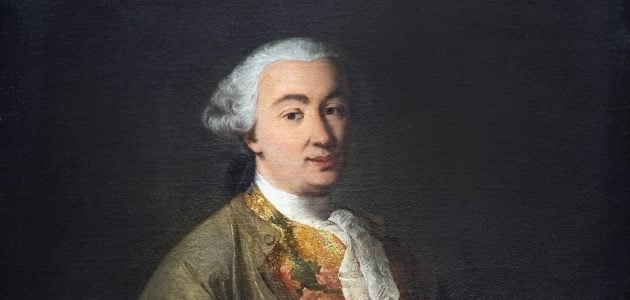 Best Plays by Carlo Goldoni
Carlo Goldoni (1707 – 1793) was a prolific, influential playwright and librettist from the Republic of Venice. While known best for his 1745 classic The Servant Of Two Masters, Goldoni produced countless works for the stage—sometimes under pseudonyms—and lived to an impressive 85 years of age. Goldoni was primarily a satirist; he would use his plays to stage commentary about his contemporaries and modern Venetian life. His plays were also particular at the time as they eschewed religious themes and instead focused on society and the emerging middle class.
Goldoni's writing style is informed by that of Moliere, mixed with his own understanding and cultural experience of Commedia dell'arte. While Goldoni respected this influential cultural form, he also wished to advance Italian comedy away from slapstick and improvisation; his work therefore became focused on more real human interaction (mixed with his own signature wit). This shift can also be seen in his contribution to opera, as he is often credited with helping create the "opera buffa" form (that similarly rejects grand themes and distant settings for relatable, localised characters and settings).
While Goldoni's career was celebrated in his home country, he eventually abandoned Italy for France in 1761—purportedly fed up with the shabby state of his native country's theatre scene and taste of the general public. In France, his work became freer in extolling an anti-religious sentiment as the influence of the Catholic church there was greatly diminished. His later life enjoyed some turbulence after the French Revolution—his popularity with the recently beheaded King Louis XVI were known to all. And while he died in poverty, the Convention (newly formed French Government) voted to posthumously reinstate his pension and award it to his widow.
Carlo Goldoni is beloved by those who know his work, and an influential figure in theatre, opera and comedy regardless. In 2011/2012, The Servant Of Two Masters was adapted as West End and Broadway smash hit One Man, Two Guvnors, proving that his humanist sentiment and sharp wit still draw audiences and admirers. He remains one of the best playwrights you've never heard of.
Notable Works:
Griselda (1735)
Goldoni wrote the libretto for this opera that depicts a story from Giovanni Boccaccio's The Decameron. While it is seldom performed by contemporary opera companies, it is notable for the two celebrated artists who brought it to life—Goldoni and Antonio Vivaldi of "Four Seasons" fame—and the turbulent relationship they enjoyed during the opera's writing and production. A curio for Goldoni enthusiasts and obscure opera fans.
The Servant Of Two Masters (1745)
This comedy is how many people know Goldoni best; many may even know the work, if not the author himself. Conniving, food-obsessed manservant Truffaldino takes on two masters in hope of gaining an extra meal. The confusion he endures when serving them both and keeping their worlds separate makes for some terrific farce. Characters and situations are taken from commedia dell'arte forms, and early drafts allowed large chunks of the piece to be improvised. However, Goldoni later replaced these sections with written material, illustrating his development beyond traditional Italian dramatic conventions. Its revival as the adaptation One Man, Two Guvnors in 2011/2012 is a perfect example of its continuing appeal.
The Comical Theatre (1750 – 1751)
The Comical Theatre is a fascinating, ahead-of-its-time example of metatheatrics. It unfolds as a play-within-a-play, with the characters being the actors in the production, and examines the state of comedy and theatre in Venice at the time of its writing. 
Women's Gossip (1750 – 1751)
As another example of Goldoni's willingness to explore new forms in comedy, Women's Gossip is best described as a sitcom: women sit around and gossip at the local piazza, sharing stories of their lives and those around them. When a meddlesome man overhears, a comedy of errors ensues.
The Fake Innocent (1769)
Much like the other opera on this list, The Fake Innocent, produced as much drama off the stage as on it. Goldoni provided the original libretto for this opera buffa, which was adapted by Viennese court poet Marco Coltellini and put to music by a twelve-year-old Wolfgang Amadeus Mozart. Mozart's father Leopold insisted his son write the opera to revitalise his career, and was later accused of writing much of the young boy's score himself. The politics surrounding the work, and jealousy of the younger Mozart's genius, are thought to have tainted the legacy of an otherwise enjoyable opera.