Best Plays by Terence Rattigan
A Bit About Terence Rattigan
Sir Terence Rattigan was a British playwright, dramatist and screenwriter. His themes were often set in an upper middle class context and detailed themes of sexual frustration, failed relationships and repression.
Rattigan was born in London in 1911, into a family whereby his father was a diplomat and his grandfather was a member of Parliament. Allegedly Rattigan's father had an affair with Princess Elisabeth of Romania resulting in her having an abortion – and this is said to have inspired Rattigan to write his play The Sleeping Prince. Rattigan studied at Trinity College in Oxford. During WWII he served in the Royal Air Force as a tail gunner, with his experiences inspiring his writing of the play Flare Path which he later adapted into a screenplay. 
Writing for the stage from an early age, he also achieved early success with the comedy play French Without Tears in 1936. He alternated writing comedies and dramas throughout his career and proceeded to write screenplays, of which brought him great financial success – at one point being the highest-paid screenwriter in the world. There has been great discussion around Rattigan's coded references to homosexuality in his works, and references to his own sexuality – the extent to which this was intentionally the case is not fully known. Although there were versions of plays such as Separate Tables which included a male character who approached men for sex, but this was later changed to approaching women. The stigma around homosexuality surely contributed to Rattigan's sense of himself as an outcast, which shows up in his work.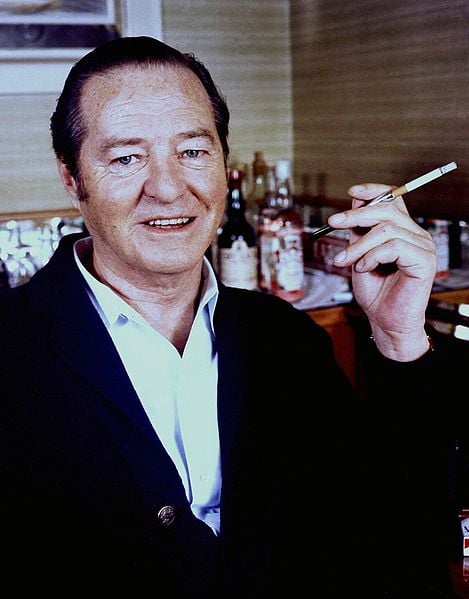 In the 1960s Rattigan moved to Bermuda and lived off of the proceeds from his screenplays. In 1971 he was knighted by the Queen for services to theatre. He died in 1977 from bone cancer. His plays and adaptions to screen continue to be staged and performed in the contemporary context, highlighting the lasting effect of his work.
Top Five Plays by Terence Rattigan
The Deep Blue Sea (1952)
The Winslow Boy (1946)
The Browning Version (1948)
Separate Tables (1954)
French Without Tears
Terence Rattigan Quotes
"A novelist may lose his readers for a few pages; a playwright never dares to lose his audience for a minute."

"To live life without hope can mean to live without despair."

"To see yourself as the world sees you may be very brave, but it can also be very foolish."

"To love with one's eyes open sometimes makes life very difficult."