Best Plays by Tracy Letts
A Bit About Tracy Letts
Tracy Letts has made a hefty mark in the theatre world over the past few decades, most notably in crafting the play August: Osage County, which premiered in 2007. This play won six Tony Awards including Best Play and won the Pulitzer Prize for Drama in 2008. Letts' plays Man from Nebraska and The Minutes were also nominated as finalists for the Pulitzer Prize. Letts discusses in interviews the way in which he aims to write real-life characters who do not express themselves poetically.
Letts has had a longstanding relationship with the Steppenwolf Theatre in Chicago, acting in theatre there since the 80s, joining the Steppenwolf Ensemble in 2002 and premiering a number of plays he has written at the theatre.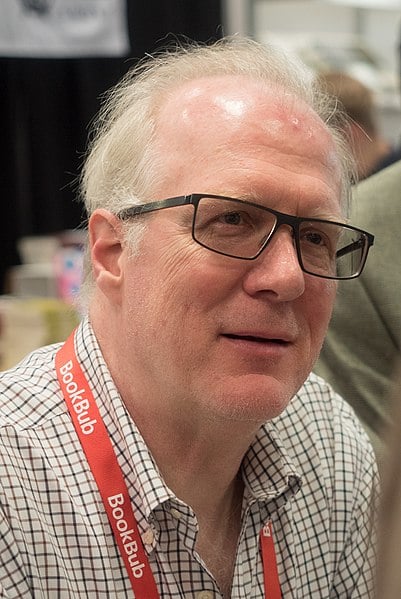 Letts is not only a playwright, but also an actor and screenwriter. He recently made his Broadway debut as an actor playing George in Albee's Who's Afraid of Virginia Woolf? and won the Tony Award for Best Actor for his work. Letts acted in bit parts for television early in his career, including on Seinfeld – later he took on meatier roles for television such as in Homeland and The Sinner. He has acted in films such as Lady Bird and The Big Short. As a screenwriter, Letts has predominantly adapted his plays for the screen, but has written his first adaptation for screen not based on his own play, the upcoming production The Woman in the Window.
Growing up in Oklahoma, Letts draws great inspiration for his writing from his upbringing. His father was a school teacher and an aspiring actor, which encouraged Letts to pursue a career in the arts.
Top Five Plays by Tracy Letts
August: Osage County
Bug
The Minutes
Killer Joe
Man From Nebraska
Tracy Letts Quotes
"I find the more hidden, more mysterious acting more interesting, simply because we're like that as people. We don't tend to just open ourselves up and let others see who we are."

"The success of 'August' changed a lot of things, but the reason it happened is that I was committed to the work, just getting the work done."

"There is something intrinsic about where we come from that shows up in our work. Oklahoma has its own story, and if you grow up there, then you grow up as part of that story. You inherit that story. It becomes a part of who you are. I think that's really true about us as American artists."

"I don't like the idea of the artist so front and center. I like an artist who disappears a bit in the work."