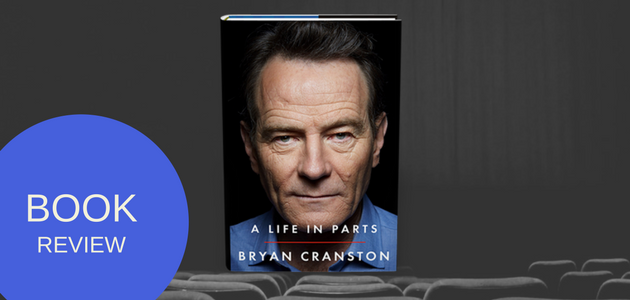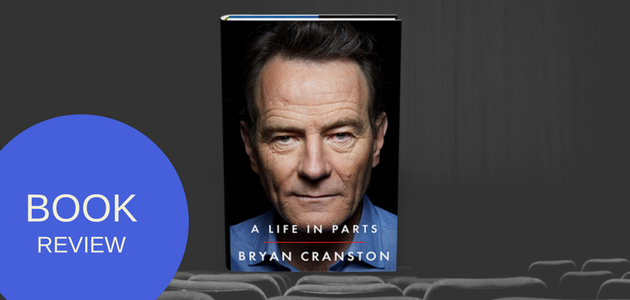 Bryan Cranston | A Life in Parts
When I started reading Bryan Cranston's "A Life in Parts
" I didn't know much about him, other than that his work in the hit show Breaking Bad
was spectacular, and somewhere in my teenage years he played the goofy dad in Malcolm in the Middle. The book is cleverly broken up into "parts" and it's a great device, however, not knowing too much about Cranston, I struggled to invest early on in the story.
About a quarter of the way through reading I bought the audiobook on Audible
, so as to listen to the book whilst I commuted to work, or cleaned the dishes (I find this a great way to get through loads of books). Cranston voices the audiobook and his deep, characterful voice began to draw me in.
For the impatient among us: buy this book
. If you are an actor this book will not only entertain, but inspire. It will remind you of the struggle we all face as actors, but also remind you of the dogged determination necessary to reach the heights achieved by Cranston. Cranston himself reiterates how crucial luck was in his success, and in any acting career, but you can't help feeling that there is something more to it as you read about the drive and focus of Cranston. He reminded me that luck is of course a factor, but it should be nibbled away at. Constantly and cleverly working on your craft and not being afraid to hustle a little (the guy sent postcard to casting agents!) were important in his career. He didn't wait for the phone to ring.
He talks of being a young actor and having to believe in himself, because if he didn't a director certainly wouldn't. You have to trust your work. He also talks of relaxation, something we talk about all the time on StageMilk. Again, and again, he offers astute observations on the craft of being an actor. And for this reason alone, I would recommend reading.
Follow the well written word and it will not fail you.
Cranston's respect for writing is immense. It was reading a Chekhov play in the midst of a six day storm where he first committed his life to acting and since then has always "followed the well written word". This is the best, most succinct piece of advice for a career in acting I have ever heard. Simple, profound and it has served him well throughout a long and tumultuous career. Often making decisions on roles is muddied by money, accolades and much more. I think this is how we as actor's should make decisions.
Though he has such respect for words, he speaks positively of his time on Loving, a popular soap opera early in his career. It was there, with too many lines and ridiculous shooting schedules, that he forged his acting craft. Pushing himself to be great in a context where greatness was mostly ignored.
It was there, with too many lines and ridiculous shooting schedules, that he forged his acting craft.
Another piece of advice he spoke of in the book, which is summarised in the video below, is a game changer in how you look at auditions. It's a piece of advice that changed his career as an actor, and it's certainly changing mine: Don't focus on the outcome, focus on process, focus on character. An actor's goal in an audition is to be compelling, to bring a character to life for the length of that audition, no longer. If you are asked to play that role again, great, but if not, leave the script in the bin and don't pick it up again. Enjoy playing that character for however long the audition lasts and then let it go.
This book is not only a great insight into acting, but also a work of great storytelling. The honest personal reflections, that initially I struggled with, come back to offer an emotional depth to the book. I was close to tears for the final chapters and reminded how closely our personal lives run concurrent to our lives as actors. How a great relationship can steady us in our careers, or a bad relationship offer insights when the role of a lifetime comes along. Too often I feel myself fighting with my personal life, and the often harsh reality of being an actor, but it is this struggle that gives richness to the work and makes you humbled when you do land roles. As Cranston says "Character is formed when we are tested, as in real life, under pressure".
I recommend checking this book out
, or at least taking on some of the lessons noted in this review. There is much to be garnered from this great actor.