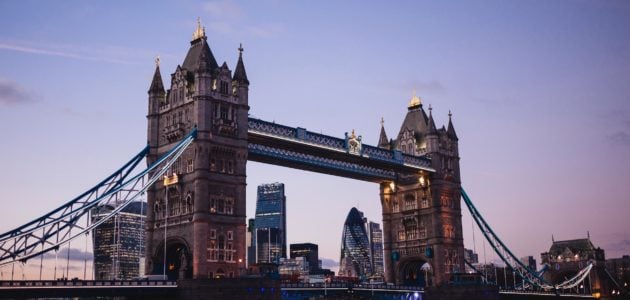 Casting Directors in London
London has long been a wonderful theatre and film hub – boasting many acting agencies, casting directors and production companies. If you're new in town or wanting to brush up on your industry knowledge – here's a list of casting directors based predominantly in London, UK.
NOTE: we do NOT recommend reaching out to these casting directors directly. These are the top London casting directors and we would recommend channeling your energy on signing with a great London agent. Agents and managers are the ones who will open the doors to these great casting directors.
What is a Casting Director?
A Casting Directors sole job is to match up the right actors, with the right roles. They liaise with Directors and production companies to find local talent for Film, Television and Commercial productions. Their offices are set up so that actors visit for an audition, and those tapes are sent off to the production/director for review. As a team, they decide who will be the best fit for each role. Therefore, actors – Casting Directors (just like your agent/manager) deserve all your respect and professionalism. You will not get any acting work without making a good impression on the casting directors in your city.
More on Casting Directors. 
Casting Directors based in London
Nina Gold Casting
Nina Gold is arguably one of the hottest Casting Directors in the UK currently, having cast The Crown, 1917, Eurovision Song Contest: The Story of Fire Saga, The Two Popes, Star Wars: Episode IX – The Rise of Skywalker, Jurassic World, Mamma Mia: Here We Go Again and of course… Game of Thrones!
Kelly Mailey Casting
Headed up by Rob Kelly and Kerrie Mailey, these guys have cast Television shows, predominantly content for younger audiences, such as Free Rein, Pandora, Dani's House, Ride and So Sammy. 
Julie Harkin Casting
Julia Harkin has cast some incredible film and television including I May Destroy You, Utopia (original UK series), Fortitude and The Bletchley Circle to name a few.
Suzanne Smith Casting
Suzanne Smith has cast some incredible feature films over the years, including Tully, Resident Evil, The Young Messiah, The Three Musketeers, Alien vs. Predator and Black Hawk Down, just to mention a few.
Des Hamilton
Having worked on films such as Wuthering Heights, Only God Forgives, Valhalla Rising, The King, The True History of The Kelly Gang and Enter the Void, Des Hamilton has made a name for himself and his casting company across the UK. His company cast commercials and music videos, as well as some incredible films and television shows.
Kahleen Crawford Casting
Kahleen Crawford set up her Casting Company in 2006, building an energetic and passionate team including Dan Jackson, Caroline Stewart and Ross Barratt. Kahleen works out of both London and Glasgow, Scotland. Her independent company has cast commercials, TV Series, music videos and films including: The Nest, I Hate Suzie, The Power, His Dark Materials, Outlaw Kind, Only You and many more!
Beach Casting
A more boutique agency in London's West End, Beach Casting is headed up by Brendan McNamara and Chloe Son. Their work includes casting some independent, smaller budget feature films, TV series but their main bread and butter is commercial casting.
Andrea Clark Casting
Founded in 2006, Andrea Clark Casting works across many mediums – feature film, television, commercials as well as video games, corporate films and new media content. Andrea used to work as an assistant for Davis and Zimmerman – co-casting some big blockbuster films, but has since branched out on her own, working on some great independent, smaller budget projects. She seems dedicated to great storytelling, with women at the forefront.
Candid Casting
Founded by Amanda Tabak, Candid Casting finds talent for music videos, commercials, feature films, short films and Television. Some of Amanda's work includes Kidulthood, She A Chinese, Contagion and The Flying Machine.
Victor Jenkins Casting
Headed up by Victor Jenkins, he and his company have cast some fantastic British Television programs including Broadchurch, Troy: Fall of a City and Humans as well as some independent features.
Carl Proctor Casting
Having initially trained as an actor at RADA, Carl Proctor has been in the casting business for many years, working on films such as Son of God, Twelfth Night, The Wedding Date and Blood Creek. 
Suzanne Crowley
Operating under Crowley Poole Casting Ltd., Suzanne has cast both theatre, film and television projects such as The White Princess, Miss Dalí, Urban Hymn and Killing Eve.
Gail Stevens Casting
Gail has cast many big-budget films such as T2: Trainspotting, Yesterday, Love, Rosie and The Keeping Room to name a few.
Kate and Lou Casting
Kate Evans and Lou Smernicki are passionate and energetic – they have cast many commercials, short films and music videos as well as a few indie feature films.
Note: This list is not exhaustive, we continually research and update these industry resource lists. Did we miss anyone? Comment below!