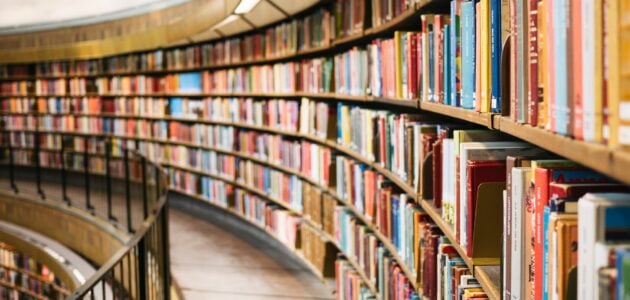 4 Tips for Finding the Right Audition Monologue
So you found a casting notice that checks all the right boxes – your perfect role! Then you read the bottom: "Prepare a one-minute monologue."
Anxiety strikes. Although seemingly simple, this task is known to stir stress inside even veteran actors. How is it possible to find a short piece that showcases all of my talents? However, no one expects you to be able to do this. In an audition setting, the purpose of performing a monologue is to show casting why you, personally, connect with the role you're vying for. While many actors tend to tirelessly scour the internet and libraries for a piece that will display their entire range in a matter of minutes, the real intent of a monologue is to simply showcase one thing: you.
Four top tips for finding the "right" audition monologue for you:
1. Read plays in the same style.
If you're not given a monologue from the specific work you're auditioning to be in, then find one that's similar. Look for other works by the same writer and get a feel for their tone. The whole point is to make it easy for casting to envision you in the role their looking for. Resources like local drama bookshops or our StageMilk monologue resources are great!

2. Be active.
Although it's impossible to fit everything into a short monologue, you still need to find one with an arc. Choose a work that has the role end up in a different place than when they started. There should be an active emotional journey within the piece. This will ensure that you have room to play and deliver an engaging performance for casting.
3. Let your personality come through.
As previously stated, a monologue is an opportunity to showcase "you." Casting wants to see why "you" are different from everyone else and can bring this role to life. Give them something to remember by letting your personality shine through the text. For example, if you find a dramatic monologue you love, but don't relate to how the character cries at the end of the scene – then don't cry! 99% of the time casting has seen that character cry (if it's a well known piece), so if you go in and react as you would (maybe you would laugh uncomfortably?) then it's more likely you'll stand out.

4. Never stop playing.
Once you have a monologue selected, never stop playing around with it! Don't let the performance become stale – keep mixing it! Simply switching the room you're practicing in, or changing the energy by delivering the scene while standing or walking instead of sitting, can help you discover new things. Just do something that gets you out of your head!