Paying your dues: Hollywood Legends who owe it all to theatre
Shooting your way to the top may not always be the best thing. The importance of theatrical experience is undeniable on the road to becoming an honest and versatile actor. It provides the cornerstones of our craft and provides lessons that are unavailable on a film set, but imperative. We take a look at a handful of current screen legends who spent years on the stage practicing their craft, before making it big it in the movies.
Daniel Craig
Before becoming the first 'blonde Bond', Daniel Craig did it tough in London for several years. His tough, 'working class' exterior gave him a certain charm that audiences found irresistible while watching tour small plays around UK and Europe. However, even as a successful stage actor and a familiar face touring the UK, he was occasionally found sleeping on park benches.
At 16 he dropped out of school to audition for the National Youth Theatre, he was accepted and moved down to London. He made his stage debut as Agamemnon in Shakespeare's Troilus and Cressida. As a struggling actor with the NYT, he was toiling in restaurant kitchens and as a waiter. Craig performed with NYT on tours to Valencia and Moscow. He failed at repeated auditions at the Guildhall, but eventually his persistence paid off, and in 1988, he entered the Guildhall School of Music and Drama at the Barbican. There, he studied alongside Ewan McGregor, Damian Lewis and Joseph Fiennes, among others. After graduating in 1991 he appeared in No Remission, a new play by Rod Williams in the Lyric Theatre before playing Joseph Porter Pitt in the UK premiere of Angels in America at the National Theatre in London. He also appeared in The Rover by Aphra Benn at Jacob st Studios.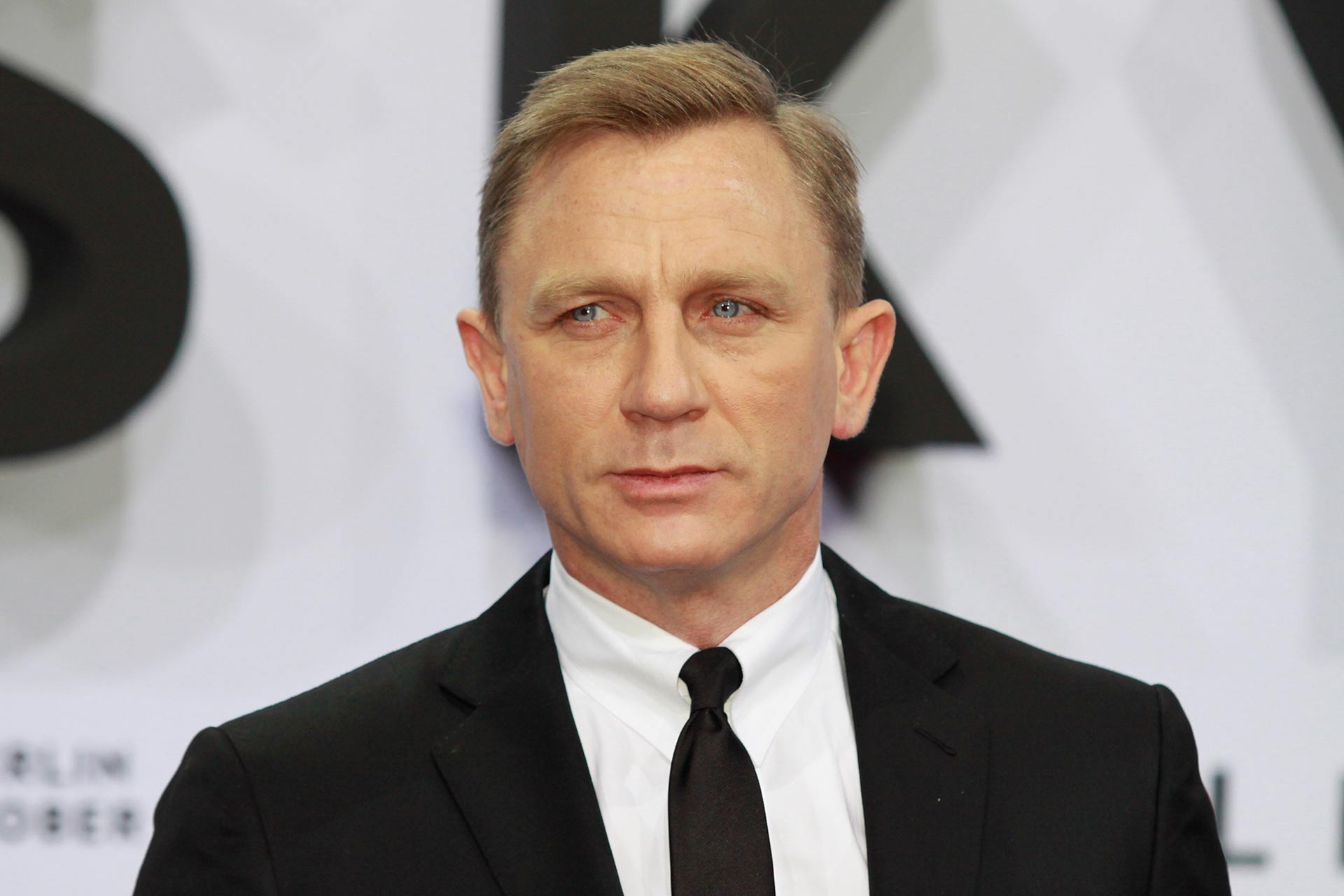 His first screen credit was in 1992, playing a small role in The Power of One, which was followed by a string of small television and movie roles. He returned to the theatre in 1997 to play Mickey in the UK premiere of Hurly Burly by David Rabe at the Old Vic Theatre, and again in 2002 to play Michael Black in Caryl Churchills A Number.
Craig was cast as the love interest in the 2001 action flick Tomb Raider, starring Angelina Jolie. In 2005 he co-starred alongside Eric Bana in Munich before being named the next James Bond and catapulting to international stardom in Casino Royale. He returned to the stage in 2009 and made his Broadway debut alongside Hugh Jackman in the two-man show, A Steady Rain.
Throughout the 90's, Craig was one of Britain's most recognisable theatre faces, however he was a long way off donning the tux and drinking martinis (or in this 'case', Heinekens). Theatre paved the way for Craig who owes his poise, intelligence and resilience to his years on the stage.
Denzel Washington
Multiple Oscar winner, Denzel Washington, claims that his early career in the theatre 'taught him how to act'. Washington's incredibly strong demeanour and powerful sexual presence was born on the stage. He's one of those actors you'd love to be on stage with – because he would give you everything, and hate being on stage with – because you know every eye of the audience is on him. The unintentional up-stager.
A young Washington was playing basketball at Fordham College before dropping out of school due to indecision on which major to study. Over the summer, Washington worked as creative arts director at an overnight camp in Lakeville, Connecticut. He participated in a staff talent show for the campers and a colleague suggested he try acting.
Returning to Fordham that fall with a renewed purpose and focus, he enrolled at the Lincoln Centre campus to study acting and was given the title roles in both Eugene O'Neill's The Emperor Jones and Shakespeare's Othello. After graduation he attended acting school at the American Conservatory Theatre in San Francisco, where he stayed for one year before returning to New York to begin his professional acting career.
Washington spent the summer of 1976 in St. Mary's City, Maryland, in summer stock theatre performing Wings of the Morning, the Maryland State play, which was written for him by incorporating an African-American character based loosely on the historical figure from early colonial Maryland, Mathias Da Sousa.
After a string of small televisions and film roles, Washington played Private First Class Melvin Peterson in the Off-Broadway production A Soldier's Play which premiered in November of 1981. Washington won a Distinguished Ensemble Performance Obie Award for this role. That same year Washington appeared as 'Malcolm X' in Laurence Holder's award winning play, When the Chickens Came Home to Roost at the Henry Theatre in New York. Washington would go on to revive this role in the 1992 Spike Lee film Malcolm X.
Washington landed a regular role in the Hospital Drama St Elsewhere, which ran for six years, however, before making it big he returned to the stage in the summer of 1990, appearing in the title role of the Public Theatre's production of Richard III by William Shakespeare.
Since becoming one of the biggest movie stars in Hollywood, Washington always has time for the stage. In 2005, he appeared as Marcus Brutus in Julius Caesar on Broadway. The production's limited run was a consistent sell-out averaging 'over 100% attendance capacity' nightly despite receiving mixed reviews. Talk about pulling a crowd. In 2010, Washington played Troy Maxson, opposite Viola Davis, in the Broadway revival of August Wilson's Fences, for which he won a Tony Award for Best Actor in a Play. Washington is currently back on Broadway starring in A Raisin in the Sun.
Washington returns to the theatre to hone his skills, he is constantly learning:
"You can't learn how to act well in film. That's what I am doing back on Broadway, trying to get better; it's like going back to the factory to have your instrument sharpened. I'd much rather be good than famous"
Glenn Close
This American actress has become a household name since her breakthrough role in the 1988 classic Dangerous Liaisons, however over a decade prior to this she had a long a successful career on Broadway.
Close spent her teenage years travelling with a cult group called the 'MRA', in which her parents were involved with for over fifteen years. When she was 22, Close broke away from MRA, attending the College of William and Mary, double majoring in theatre and anthropology. It was in the College's theatre department that she began to train as a serious actor. During her years at school in Williamsburg she starred in the summer-time outdoor drama, The Common Glory written by Pulitzer Prize author Paul Green.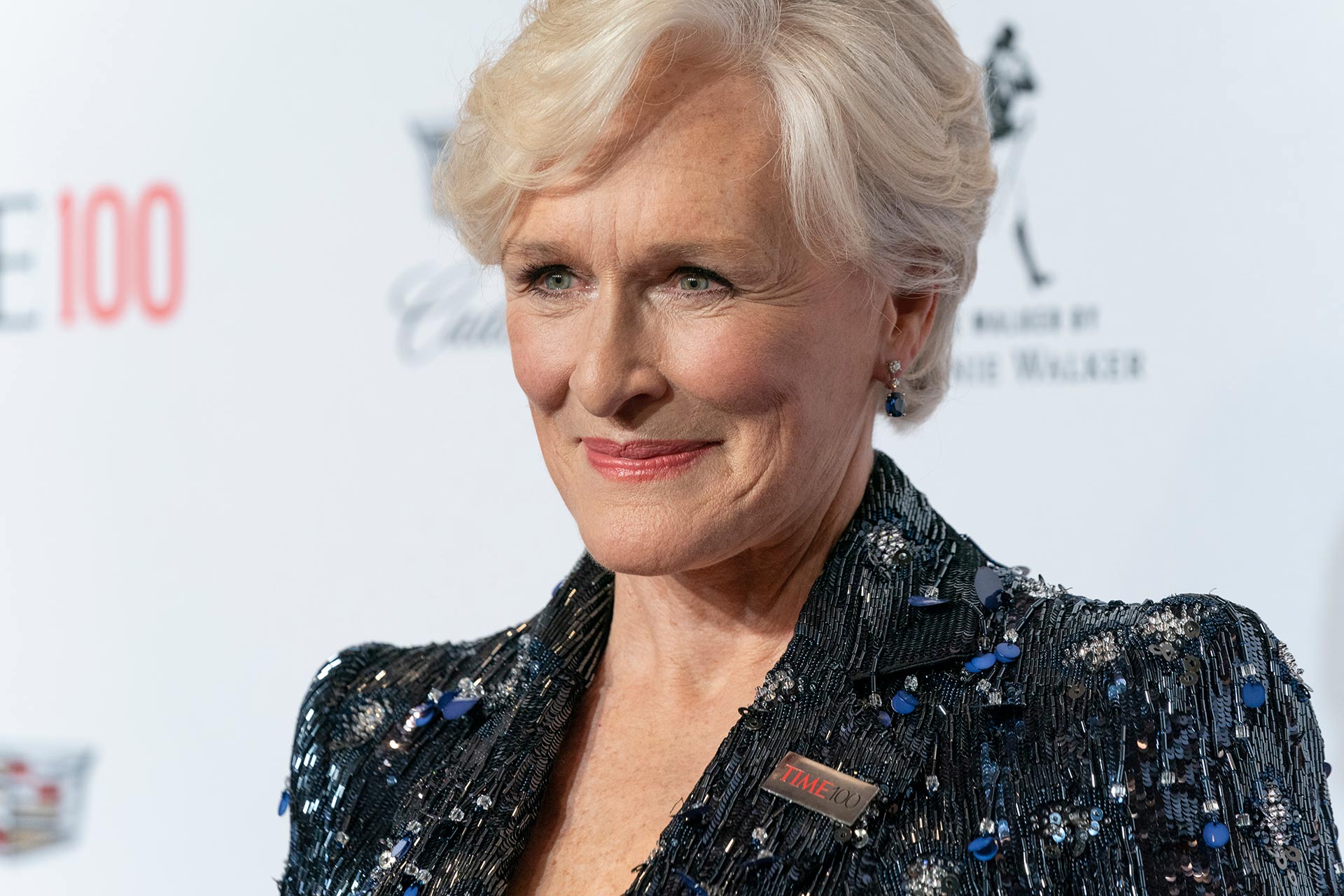 Close made her Broadway debut in rushed yet exciting circumstances. In the 1974 production of William Congrieve's Love for Love, Close was the understudy to the star Mary Ure, and went on for a Saturday evening performance after Miss Ure was let go after that Saturday matinée. After two more undertstudy roles, Close played Princess Mary in the 1976 production of Rex and in 1980 toured the US with the highly-praised Barnum, the tour was extended an extra year. Close reached dizzying heights after winning her first Tony Award for Best Actress in 1992 for her leading role in Death and the Maiden, her second Tony came the following year in The Real Thing, and her third another year later in which she won Best Actress in a Musical with perhaps her most notable role on stage playing Norma Desmond in Andrew Lloyd Webbers Sunset Boulevard.
Over the past two decades, Close has established herself as a tour de force on both the small and big screen with three Emmy Awards and six Academy Award nominations. She continues to return to Broadway, most recently performing alongside John Lithgow in Edward Albee's Pulitzer-prize winning drama A Delicate Balance.
Close shares some wise words on the importance of theatre:
"To me, it's where you really develop as an artist. I have a huge respect for film acting, but onstage, you don't have editors and you don't have sound people. You don't have the close-up. You're out there with your fellow actors and the audience. It's a chemical mixture that's happened for centuries! There's nothing for me that really substitutes that."
Ralph Fiennes
With his steely gaze, rich voice and fierce intelligence, Ralph Fiennes may have been typecast as Hollywood's go-to villain, however he is quickly turning that around recently showcasing more sensitive performances with a fantastic comic ability.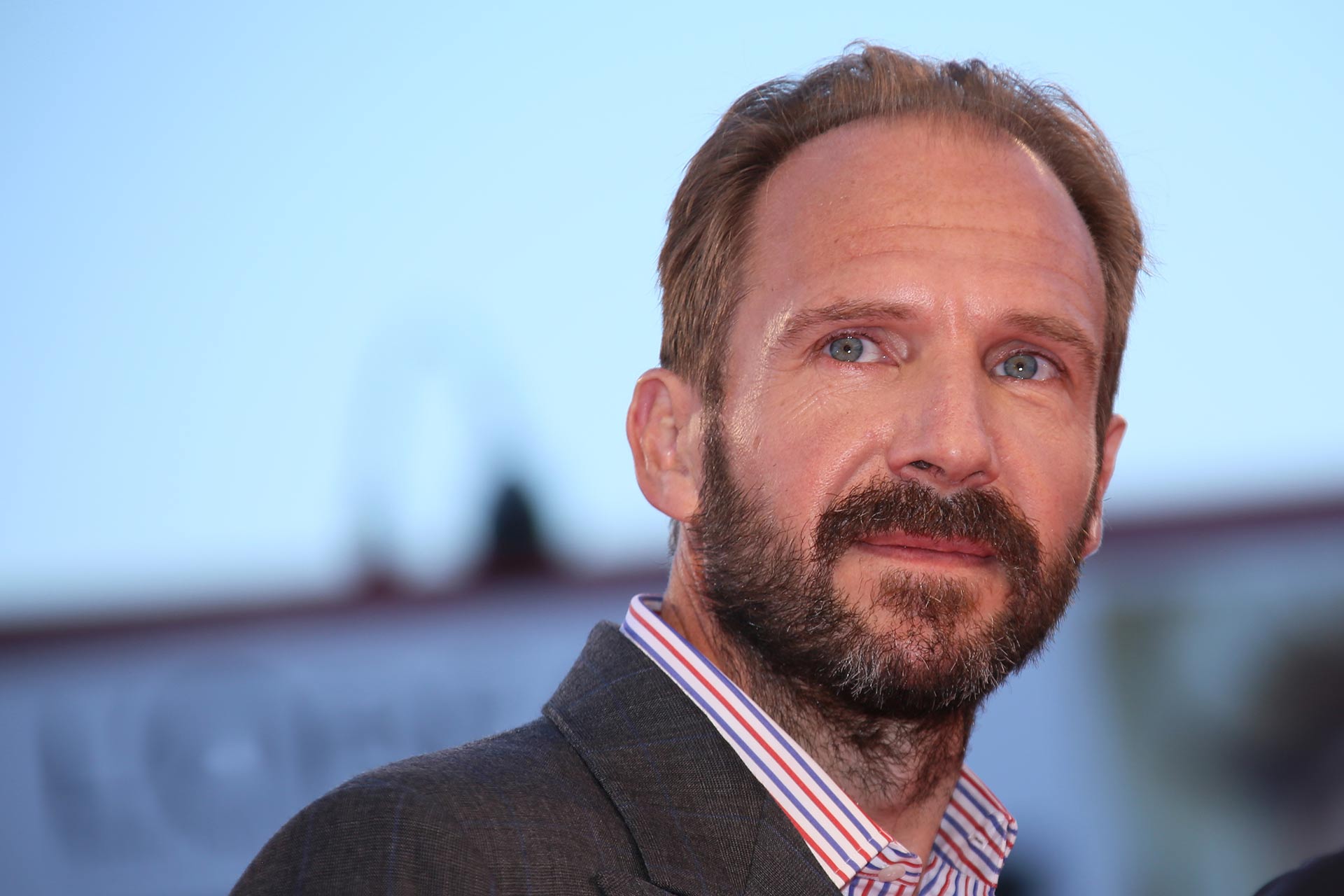 Fiennes trained at the Royal Academy of Dramatic Art between 1983 and 1985. In his final year he started performing at the Open Air Theatre in Regent's Park, performing as 'a footman' in Ring Around the Moon, Curio in Twelfth Night and Cobweb in A Midsummer Nights Dream. After graduating he took on larger roles in Shakespeare, playing Lysander in A Midsummer Nights Dream and Romeo in Romeo and Juliet. The following year he joined the National Theatre with credits including the Son in Pirandello's Six Characters in Search of an Author, Arkady in Turgenev's Fathers and Sons and Lisha Ball in Ting Tang Mine by Nick Darke.
Fiennes was welcomed into the prestigious Royal Shakespeare Company in 1988 and enjoyed a prominent and significant four years with the company. His highlights incluse playing Claudio in Much Ado About Nothing, The Dauphin in King John and Edmund in King Lear.
Following a quick rise to fame due to his chilling and highly praised performance in The Schindlers List, Fiennes returned to the London stage to tackle Shakespeare's greatest protagonist, Hamlet. Directed by Jonathan Kent, the production was hugely successful and toured to Broadway. His co-star Damien Lewis, who played Laertes, recalls a moment in one particular performance during the final sword fight when Fiennes accidently hits Lewis with the his pommel and cut open his eye:
'I fell on the floor and I came up like this, and I was like the Bride of Dracula, with blood pouring down the side of my face. And he didn't stop acting! It's amazing. But he just came closer and closer to me with those piercing blue eyes. And he kept going with Shakespeare, and he went [in a whisper], 'Are you OK?' And I said, 'I dunno, you tell me!'… And then all I could hear in the audience were people going, 'That's amazing, honey, how did they do that?'"
Fiennes continues his already stellar theatrical career tackling Chekhov in 1997 playing the title character in Ivanov, before portraying the ultimate villain in Richard III and then going on to internationally tour Shakespeare's lesser known play Corialanus in 2000. Fiennes would later go on to make his film directorial debut in the 2011 adaptation of Coriolanus. More recently he has returned to his humble beginnings at the National Theatre to take on the title role in Sophocles' Oedipus.
In recent years Fiennes has definitely made his mark on the big screen becoming one of the most sought-out actors in Hollywood. However his incredible theatrical and Shakespearian experience has solidified and expanded his craft making his ability and potential as an actor absolutely limitless. He's definitely not an inanimate fucking object.
Gary Oldman
Gary Oldman has recently been deemed the greatest actor never to win an Oscar. His talent is widely regarded among many fellow actors including Tom Hardy, whom describes Oldman as his 'absolute and utter hero', with other notable actors such as Brad Pitt, Daniel Radcliffe and Ryan Gosling also claiming Oldman as their favourite actor. Colin Firth once described him as 'a strong candidate for the worlds greatest living actor'. Needless to say, Oldman is deeply respected and admired within the acting community.
Oldman shot to international fame quite suddenly with his intense portrayal of Sid Viscous in Sid and Nancy and his widely acclaimed Joe Orton in Prick up your Ears. Oldman was then somewhat typecast as a villain, playing antagonists for a large chunk of his career before achieving more mainstream success in blockbusters such as The Dark Knight and Tinker Tailor Soldier Spy, the latter in which he received his first Oscar nomination.
However before achieving success on the big screen, Oldman certainly paid his dues on stage, and achieved theatrical admiration and success in the UK. Throughout the mid-70's, Oldman was making little money working in assembly lines, as a porter in an operating theatre, selling shoes, and beheading pigs in an abattoir. He studied with the Young People's theatre in Greenwich before completing his BA in Acting at the Rose Bruford College in Kent. He applied for RADA in and was rejected, suggesting he should find another line of work. A year later he made his professional debut on stage in Dick Whittington and his Cat at the Theatre Royal in York. Oldman went on to perform in a large number of plays, including a 6-month West End run of Summit Conference by Robert David McDonald.
These shows would all lead to a highlight in Oldman's stage career; in 1984 he starred in Edward Bond's The Pope's Wedding. For his performance he won two of British theatre's top honours: the Time Out Fringe Award for Best Newcomer, and the Drama Theatre Award for Best Actor. This role led to a run of work on stage, including a stint with the Royal Shakespeare Company, but also landed him his first major screen role. Director Alex Cox, who had seen Oldman in The Pope's Wedding offered him the role as Sid Viscous in Sid and Nancy, Oldman turned down the role twice before accepting it:
"I wasn't really that interested in Sid Vicious and the punk movement. I'd never followed it. It wasn't something that interested me. The script I felt was banal and 'who cares' and 'why bother' and all of that. And I was a little bit sort-of with my nose in the air and sort-of thinking 'well the theatre – so much more superior' and all of that."
Oldman's prowess of the English language and his uncanny ability to shift between large characters and more subtle and sensitive choices was all earnt in the theatre, along with some other special skills. Oldman claims he can do a version of virtually any accent in the world, and director Luc Besson tells how on the set of The Fifth Element, Oldman could recite any scene from Hamlet from memory, word perfect. Not too shabby, Zorg.
Daniel Day-Lewis
Perhaps one of the most intense and true method actors of our time, Daniel Day Lewis goes all the way. Although at the time he be a pain in the ass to work with, it all seems to pay off for Day-Lewis. During the filming of his Oscar winning performance as President Lincoln, Day-Lewis demanded he be addressed as 'Mr President' by all crew – even Spielberg! The disgruntled crew of My Left Foot (of which he also won the Oscar) had it no easier, they were forced to wheel around Day-Lewis and lift him over cables and camera equipment as he limited himself to a wheelchair for several months for the role. Going too far Daniel? Well, he's a theatre actor at heart – however it wasn't always the case.
After excelling in London's National Youth Theatre during the mid-70's, Day-Lewis applied for a five-year apprenticeship as a cabinet-maker, but was rejected due to lack of experience. He was then accepted at the Bristol Old Vic Theatre School, which he attended for three years, eventually performing at the Bristol Old Vic itself. He worked tirelessly at the Old Vic performing in dozens of plays including Shakespeare and Marlowe. After a few small roles in television he had his big theatre break in 1982 when he took over the lead in Another Country at the Queens Theatre, London. He then joined the Royal Shakespeare Company, playing Romeo in Romeo and Juliet and Flute in A Midsummer Night's Dream. In 1986 He played Mayakovsky in Futurists, a new play by Dusty Hughes in the National Theatre.
However this already impressive and stellar theatre run came to a strange and sudden halt. In 1989 he played the title role in Richard Eyre's National Theatre production of Hamlet. Late in the run of the production, he reported that he had a strange sensation that he was talking to his father, who died of pancreatic cancer when Daniel was 15. Unnerved, he walked off the stage and never returned. That same year he won his first Best Actor Oscar for his portrayal of Christy Brown in My Left Foot.
For Day-Lewis it's all about discovering truth:
"Theatre invites a nuts and bolts process to rehearsing in which all the actors are transparent to each other. For me, even if the truth I am looking for might be a specious one, I still need to believe in a kernel of truth. And I find it hard to do in a rehearsal situation where everyone is saying, "Are you going to do it like that?" It is distracting and deadly in the end to any discovery you might make. I'm never far away from a sense of potential absurdity of what I am doing, and maybe as I get older I have to work harder and harder to obliterate it. That's maybe why I seem to take it far too seriously"
Judi Dench
Judi Dench's massive and triumphant screen career is only surpassed by her extensive history on the stage. The legacy she has created in the theatre has made her UK's prize artistic gem; as she continues to dazzle us on the big screen, Dench holds a mountain of stage experience behind her which has established a flawless technique and stunning conviction.
Dench was familiar with theatre from a young age, her father was the General Practitioner for the York theatre and her mother was the wardrobe mistress. Judi Dench was involved on a non-professional basis in the first three productions of the modern revival of the York Mystery Plays in the 1950s. In 1957, she played the role of the Virgin Mary. She initially was trained as a set designer but found a passion for acting and was accepted into the Central School of Speech and Drama.
She graduated with fellow classmate Vanessa Redgrave earning a Gold Medal as Outstanding Student. Upon graduation she made her first professional stage appearance with the Old Vic Company, at the Royal Court Theatre, as Ophelia in Hamlet, then her London debut in the same production at the Old Vic. She remained a member of the company for four seasons, building an extensive career in Shakespeare among other notable playwrights; her major roles during her touring with company were Katherine in Henry V and as Juliet in Romeo and Juliet.
In 1961 she joined the Royal Shakespeare Company playing Anya in The Cherry Orchard at the Aldwych Theatre in London, followed by her portrayal as Isabella in Measure for Measure. Although she made feature film debut in 1964, she continued to perform with the RSC every year until 1980, building a huge repertoire of Shakespeare credit along with other major playwrights including Brecht and George Bernard Shaw.
One of her most notable achievements with the RSC was in 1976 with her performance as Lady Macbeth alongside Ian McKellen in the title role. Dench received exceptionally favourable notices: "If this is not great acting I don't know what is", wrote Michael Billington in The Guardian. "It will astonish me if the performance is matched by any in this actress's generation", commented J C Trewin in The Lady. The production transferred to London, opening at the Donmar Warehouse in September 1977, and was adapted for television, later released on VHS and DVD. Dench won the SWET Best Actress Award in 1977.
Dench also starred in several musicals, including a long season of Cabaret, the musical version of The Good Companions and in 1995 won a Laurence Olivier Award for her role in Stephen Sondheim's A Little Night Music. In 1996 she made history by winning two Olivier awards in the same year for different roles. In 1999 she won a Tony award for her portrayal of Esme Allen in David Hare's Amy's View.
Since becoming one of the most recognizable faces on screen, Dench continues to return to the stage with The National Theatre in London. Now considered UK's greatest living performer, Dame Judi Dench continues to be a juggernaut on the big screen and a legend of the stage. Bloody legend.