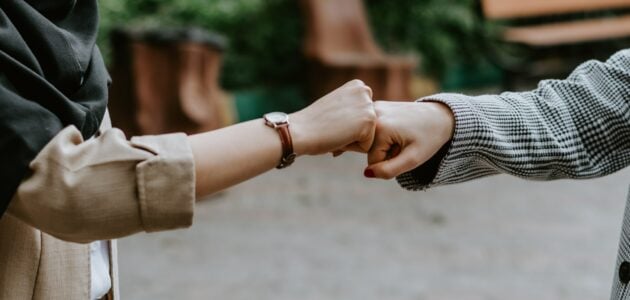 How to Greet a Casting Director
How you walk into an audition room is important. The energy you bring into that room can be a key factor in you landing a role. When a casting director, director or producer is weighing up different actors for a role they want to be sure the actor they choose is confident. Whether it's a short film, TV show or feature film, they want to know you can handle it. If you come into that room with doubt in either yourself, or your work, that will come across.
At the end of the day it comes back to your acting, but how you approach the whole audition process is important. The impression you make before and after your 2 minute audition scene, is sometimes the ticket to landing the role.
So how do you walk into an audition room to make sure you get the part…
#1 They asked for you
If you're in an audition then you were asked for. There is something about you that the casting director already likes. It might just be your headshot, it might be your agent, but still, you aren't going in cold. This idea should relax you. You have nothing to prove. You don't need to compliment the casting director's haircut; you don't need to impress.
#2 They want you to be right
This is an old classic, but actors often forget it: the casting director wants you to be the one. They are paid to cast roles and the more auditions they do, the more expensive it becomes for their client. They want to find the best actor as quickly as possible. It's in their interest for it to be a great TV show or film, and so they want you to smash it. Again this is just another way of reframing how you look at auditions.
#3 Bring in a new energy
The casting director has been standing behind a camera for hours, perhaps days, by the time you walk in. They have seen the scene countless times and have greeted plenty of nervous actors. Try to bring a new energy into the room. This energy usually comes in the form of confidence, but it is really just about being yourself.
#4 Back yourself
You're an actor. You have skills and should feel confident in that. We all find certain characters or scenes easier than others, but at the end of the day you have to get good at working with any text. You have to adapt. If the scene is awful, do what you can to make it work for you. Be bold with your decisions, and don't feel you have to "do it right". Sometimes a casting director doesn't know what they are looking for until you show them.
#5 Confident or friendly?
These are not mutually exclusive. You can be confident and self assured and not be a prick. The most important thing in an audition is what you do in front of the camera, but I think being a genuine and easy to work with actor can go a long way. That doesn't mean you raise your voice an octave and bring a box of chocolates to every audition, but be open, generous and collaborative in the room.
#6 Ignore all the above steps
All the above ideas point to an audition approach that is relaxed and not desperate. But guess what? When you read an article on how to greet a casting director and over think the whole thing too much, you end up being exactly that – desperate. You want to nail it, and I understand that, but to nail it you have to just do it. Auditions are just another opportunity to act. The more you can lower the stakes the better.