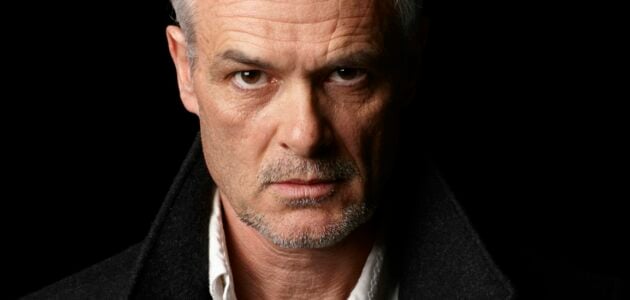 In the Director's Chair | Mark Kilmurry
Mark Kilmurry is the co-artistic director of the Ensemble Theatre Company, Sydney. He is an actor, director and playwright. Mark is currently working on Richard III, directing and acting the eponymous role. The show opens June 24th, and we're looking forward to it. He was kind enough to sit down and have a chat with us…
What inspires you to do what you do?
I am very lucky because I love what I do. It is hard sometimes but I am doing what I dreamed I would be doing when I left drama school which is helping to run a theatre. The inspiration then comes from that love and the special place and people at the Ensemble Theatre.
Why did you choose theatre as your medium of expression?
Well, the honest answer is I didn't choose theatre – it chose me. When starting out at drama school I thought I would go into films and tv and a little theatre! Theatre grabbed me from an early stage in my career and I found that was the focus of my interest. The theatre form allows the greatest expression of my creativity.
"Leave ego outside the rehearsal room and get on with the craft of making a play work."
I was very lucky to have worked with Debbie Isitt forming the Snaarling Beasties Theatre Company. We toured the world with our plays and that experience was better than being a jobbing actor as it enabled us to hone our craft and learn the ropes about all aspects of theatre life.
What qualities do you seek in an actor you work with?
Be on time. Talent, of course, but also an ability to work well with others, leave ego outside the rehearsal room and get on with the craft of making a play work. And time keeping.
What do you think makes for a great audition?
I am not sure there is a formula for a great audition. There are very good actors who prepare very well and take an audition seriously. If an actor does the work, researches the part, knows the part, reads the play, turns up willing to learn something then I think they will do well in an audition. I am not sure there are great auditions but perhaps great moments in serving that particular role on that particular day.
In your experience working with a wide range of actors, do you think acting training is important?
For me it was, because coming from a very working class background, I found like-minded people away from the pub and the football stadium. Training not only introduced me to the world of theatre and practitioners but also people who wanted the same things from life that I wanted. I think training builds a community as much as working on your acting. I personally loved drama school, but I also know some very good actors who are self trained.
What advice would you give to any new graduate or actor beginning their career?
Keep with it. It is hard sometimes but believe you can make it work and try and keep optimistic. Also remember people have different time lines and if someone seems to have all the great roles early on it doesn't mean you won't. I was in my early thirties when I was getting varied, regular and satisfying work. It takes time but learn along the way.
Difficult as it is, what is your favourite play?
Difficult. But two (can I have two?) are very important to me. Hamlet – because I finally got to play it after so long – and Japes by Simon Gray because I had one of the greatest times of my professional career and that was down to meeting and working with Sandra Bates for the first time (and thereby now working at the Ensemble theatre) and working with Danny Mitchell and Michelle Doake who have become my dear friends. Sandra, Danny and Michelle changed my life with their support and kindness working on this wonderful play.