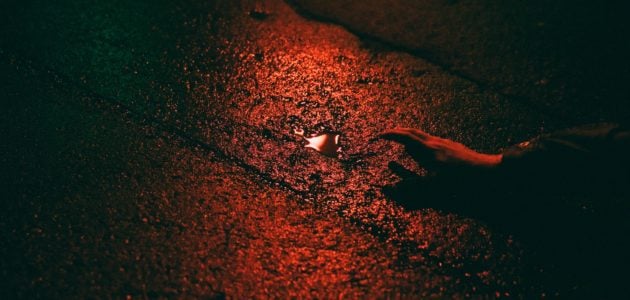 Lady Macbeth Monologue (Act 1, Scene 5)
Macbeth is one of Shakespeare great tragedies, full of murder and madness. The play is set in Scotland and follows the downfall of army general and hero; Macbeth. After meeting three witches who prophecies his rise to the throne, Macbeth and his wife plot the murder of King Duncan. This leads to their rule but overcome with madness and a taste for murder, it ends with their fall.
After learning of the witch's prophecy Macbeth receives the title of 'Thane of Cawdor' from King Duncan. Becoming Thane of Cawdor was the first part of the prophecy and leads Macbeth to believe the witches may have been telling the truth. Shaken and with the first hint of desire to be King, Macbeth writes to his wife to inform her of what has happened. Lady Macbeth, at their castle, receives his letter and is immediately drawn to take the crown by any means. A servant enters and tells her that the Duncan and Macbeth are both headed back to the castle. She tells the servant to prepare for their arrival and once he has left, she begins this soliloquy.
Thought Breakdown
I've marked Lady M's monologue, and broken it down into beats/ideas and thoughts:
Space = New beat/idea
, or ; = build on a thought
Lady Macbeth:
The raven himself is hoarse
That croaks the fatal entrance of Duncan
Under my battlements.
Come, you spirits
That tend on mortal thoughts, unsex me here,
And fill me from the crown to the toe top-full
Of direst cruelty!
Make thick my blood;
Stop up the access and passage to remorse,
That no compunctious visitings of nature
Shake my fell purpose, nor keep peace between
The effect and it!
Come to my woman's breasts,
And take my milk for gall, you murdering ministers,
Wherever in your sightless substances
You wait on nature's mischief!
Come, thick night,
And pall thee in the dunnest smoke of hell,
That my keen knife see not the wound it makes,
Nor heaven peep through the blanket of the dark,
To cry 'Hold, hold!'
Modern translation
Lady Macbeth:
The messenger voice sounds hoarse,
As he announces Duncan's arrival,
to my castle, where he will die.
Come to me spirits,
That serve thoughts about death, remove my femininity,
Fill me from head to the toe
With the utmost cruelty!
Make my blood thick;
Stop any access to feeling of remorse,
So no thoughts of my conscious
Will rattle me from my purpose, or keep me from
Doing it.
Come to my breasts,
And take my milk for bile, you demons,
Wherever hide
Waiting to make mischief!
Come, thick night,
And wrap yourself in heaviest smoke of hell,
That my sharp knife won't see the wound it makes,
Or heaven won't see through the blanket of the night,
To scream Stop, Stop!'
Unfamiliar words & Phrases
The raven himself is hoarse: Lady Macbeth is referring to the servant who delivered the message but she calls him a raven. Ravens often symbolise death or murder and make an ominous sound when they call.
Fatal: Foreboding evil and death
Battlements: Are a part of a castle, mostly used in war. So Lady Macbeth is referring to her home but the suggestion is she is about to go into battle.
Unsex: Remove my femininity or womanhood.
Compunctious visitings of nature: Natural thoughts of one's conscience: guilt, remorse.
Effect: Execution, performance
Gall: Bile, acid, bitterness
Murdering Ministers: Demons, murderous servant
Sightless substances: Invisible place/being
Mischief: Harm, injury or evil done on purpose
Pall: Wrap or cover
Dunnest: Thickest
Keen: Sharp, ready.
Hold!: Stop!
Conclusion
This monologue, along with much of the dialogue in Macbeth is a delicious mouthful for any actor. The monologue, when spoken out loud is like a spell that Lady Macbeth is conjuring. She is calling on all these spirts to help remove her goodness and make her capable of the evil plot she is hatching. Each thought begins with her beckoning something new to come to her and help her achieve her goal. The monologue should build too. Lady Macbeth is alone on stage for this speech, so how does that effect your performance? Are you whispered and scared of being overheard? Or are you confident and calling to the heavens?
Shakespeare used a lot of language devices to give this speech a particular feel. Notice the repetition of 's' 'k/c' and 't' sounds. There is a lot of alliteration; 'murdering minsters' and 'sightless substances'. As we'll as dark and dramatic imagery; 'croaks the fatal entrance, 'pall thee in the dunnest smoke of hell'. So take your time and enjoy!