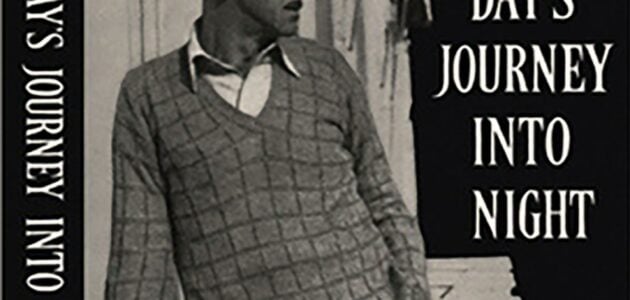 Long Day's Journey into Night
Play Synopsis
Tyrone Family Summer Home, August 1912 — Across the span of one long, almost uneventful day, Eugene O'Neill reveals the cycles of addiction, the entrenched relationships and recurring conversations of the Tyrone family as they move towards night, and as their repetitive behaviour moves each closer to his own undoing.
Over the course of this one day of many, the family are all at their summer house; father James, a retired actor, mother Mary, who has just returned after spending time at a sanitorium for a morphine addiction, unemployed oldest son Jamie, and the youngest Edmund who is ill with a terrible cough.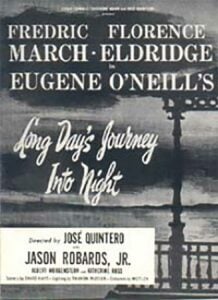 It will become clear that Mary is in fact still addicted to morphine, to the disappointment of her family, as she moves through states of lucidity and drug-induced nostalgia for her adolescence — the time in her life when she was happiest. James and Jamie both become increasingly drunk as the day wears on, sparring with one another as James' stinginess and Jamie's laziness cause each to chip away at the other.
Things happen, though always offstage; Mary has spent the night sleeping in the guest room, tipping off her husband and sons that she is most likely once again using morphine. Edmund goes into town to have his illness assessed, only to find that he has consumption, which could be cured with a stay at a very expensive sanitorium, though James agrees grudgingly only to the cheapest option, invested as he is only in his real estate ventures. James and Jamie accompany Edmund, their escape from the house an opportunity for more drink. Mary steps out, quite likely to get more morphine. Jamie doesn't return with his father and brother, instead staying out until he is brimming with drink and fresh from a visit to the brothel.
Edmund leaves again after Mary tries to draw him and her husband into her drug-addled musings. Dinner never materialises. Jamie will take a blow from both his father and his brother for running his mouth off about his mother.
Finally the night unspools, as the whole family gathers again under the same roof.
Through it all, we stay in the family room, wound in the relationships that hold and strangle the family — first Mary and Tyrone, Tyrone and Jamie, Edmund and Mary, Mary and Jamie,Tyrone and Edmund, Edmund and Jamie, the conversation unravelling the threads of resentment that bind them; James' insistent cheapness, the indirect cause perhaps of Mary's addiction. Mary's inability to move into the present, Jamie and Edmund's failure to be the men their father hoped they would be. The poet Edmund's desire to live another life, his brother's jealousy over his own wasted existence.
When Mary comes down the stairs finally in her wedding dress, completely transported to a morphine-fuelled otherworld, she speaks of her love for James when they first met. Back, in a way, to a beginning that we sense will be repeated in the family as long as there are days that must make their journey to night.
Character List
James Tyrone
Mary Tyrone
Jamie Tyrone
Edmund Tyrone
Cathleen
Long Day's Journey into Night Monologues