Melbourne Headshot Photographers
So here's the thing right: if you're sitting there thinking to yourself  "maybe it's time I update my headshots". It's time. So we've created our list of the best headshot photographers in Melbourne. 
Headshots, especially with a good photographer, can be costly ranging anywhere from $300 – $500. But you're going to use them, so it's money well spent. Obviously, there are always more affordable options, but from experience, my advice would be to save up and book in with one of the lovely people below. A headshot is the first thing an agent, director or casting director is going to see of you. So it needs to be good. So let's get going… 
STEP #1…
Once you've got your money saved up and you know your budget, ask around. The best way to find out something about a photographer is to ask your fellow actors. Put a call out in a Facebook group or chat and see what other actors have to say. Ask them what their experience was like, how they felt about their shots, and if they would honestly recommend them? 
STEP #2…
Stalk them. Find them on Instagram and look at their work. How do you feel about the shots? Do you like them? You'll know you've found the right photographer when you get excited about their photos – You'll think to yourself "that's a really good headshot, I want a headshot like that." 
STEP #3…
If you've got an agent, check with them on who they'd like you to use. Agents tend to have photographers that they love and will want their actors to use them. If you're freelance, like me, get your photos done with whoever you want! The world is your oyster! 
STEP #4…
Book your session! Great! That was an easy step!
I've asked a few friends to offer up their headshots as a point of reference for a few of the photographers on this list. Aren't they all beautiful?! Obviously, this is only 1 photo, so be sure to check out more of their work. 
Headshot Tips!
DO NOT

get character shots. Character shots had a time and that time is not now, not ever. 

DO NOT

go crazy with make-up. Simple and natural is the best way to go – We want to see you. 

DO NOT

get headshots done then two weeks later change the colour of your hair or the cut. I've seen friends do this, you know who you are…. As soon as you change your look, you need to get new shots done again. 
Top Melbourne Headshot Photographers
Amelia J. Dowd
I first came across Amelia's work when I was producing a show, in auditions. An actor came in with a beautiful headshot and wanting in on the secret I asked who took it. My partner recently got some headshots with Amelia, and I was immediately sold that she would be my next photographer. Her photos have a beautiful warmth to them, you can feel that the actors are comfortable. They are always beautiful photos. Learn more. 
TIP – Amelia has put together a wonderful PDF on "Getting dressed for headshots…" that you can download for free through her website. Amazing right?!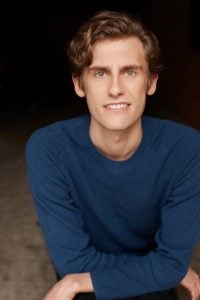 Jordan Briggs by Amelia J Dowd
Zelman Cressey-Gladwin
Zelman creates a warm and welcoming environment for shooting headshots, and you can see it in his work! Being an actor himself, he understands just what is needed to create a great headshot. Whether you're coming in for your first shoot, or you're a seasoned pro looking for a refresh, Zelman makes sure you get the photos you want, and always makes sure you're comfortable in your decisions. (He also doesn't want you to break the bank, so that's a massive plus!). Get in contact with him via his website; honestly, his work is sublime!
Vivienne Awosoga by Zelman Cressey-Gladwin
Andrew Raszevski
I have so many friends that have had their headshots done with Andrew and I've been a massive fan of his work for a long time. Simply jump on Instagram and search the hashtag #andrewraszevski – You'll see what I'm talking about. Andrew's photos have a clean look, he tends to use cooler tones that make the actors' faces really pop. He's also a favourite of a lot of Melbourne agents. Learn more. 
Bianca Conry by Andrew Raszevski
Chris Parker
Chris is a man of many hats, a director, actor and photographer. He's taken headshots for some of the biggest names in the industry and I know so many people who have gone to him for headshots. His style changes based on the actor which I really love and he makes you look the best you possibly can. Learn more.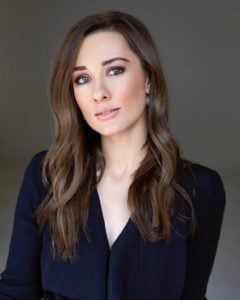 Claire Lyon by Chris Parker
OUR OTHER FAVOURITES:
Richard Turton
Julian Dolman
Alex Vaughan
Lachlan Woods
Ashleigh Coleman
Headshots are fun! Enjoy them! Once you've got your photos sent to you, choose a handful of favourites and sit with them. Look at them a few times a day and see which ones jump out at you. Also, send them to a teacher or agent, get their opinion. Remember to choose the shots that look like you and would make you want to work with you. Good luck!