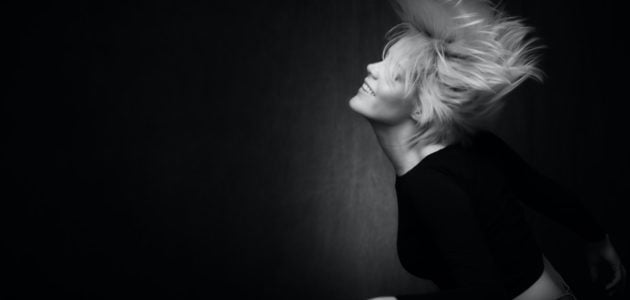 Monologues for Women Over 40
Gather round, ladies! Here are some powerful and passionate monologues for women in the latter half of their lives (arguably, the best half!) These monologues are all from theatre, if you're after a film monologue, you can head here, or a monologue from TV, head here. Enjoy!
Older Elizabeth in When the Rain Stops Falling by Andrew Bovell 
Bovell's When the Rain Stops Falling is an intergenerational story about a family in Alice Springs, Australia. Our protagonist, Gabriel York is the grandson of Henry and Elizabeth Law, who we meet in London in 1959. Gabriel York's father, Gabriel Law, has a strained relationship with his mother as a result of her refusal to shed light on the mysterious disappearance of his father when Gabriel Law was only seven years old. This monologue, which can be found towards the end of the play, sheds light on exactly what happened to make Gabriel Law's father leave. In this monologue, after throwing a glass on wine in his face, Elizabeth confronts her husband, Henry, about a visit she received earlier that day from two policemen, and the accusations they made against Henry. She explains how she immediately defended him to the policemen, but then as she set about cleaning and painting their house, she makes a horrifying discovery. For most of the monologue, Elizabeth is using the metaphor of cleaning their neglected home to express the realisation she's made about their neglected relationship, and all the things she's swept under the rug, until now. A powerful dramatic monologue, with a horrifying twist. 
Rose in The Children by Lucy Kirkwood 
Inspired by the Fukushima nuclear explosion in Japan in 2011, Kirkwood's play, The Children is about three nuclear physicists coming to terms with a major disaster at a nuclear power station. In a monologue towards the end of the play, Rose is attempting to convince her friends Hazel and Robin that the right thing to do is go back to work, take the place of the younger generation, and face the fatal risks involved in cleaning up after a nuclear disaster. The monologue, which begins "It'll sound silly but. You were who I wanted to be when I grew up" is addressed to Hazel. Rose, who, like Hazel, is in her sixties, is the less responsible of the pair, but for the first time ever, she is the one being the adult. 
Earlier in the play, Rose delivers another monologue to Hazel's husband, Robin.  Beginning with "Because I'm the sort of woman who forgets to take a pill in the morning," this monologue is a confession by Rose of all of the horrible things she'd wished had happened to Hazel and Robin's child when the child was first born. This love triangle between the three characters reveals a refreshingly messy representation of people in their sixties who don't have the answers, but are trying desperately hard to find them. Rose is a unique and eccentric character with a great set of monologues for women over 60 to tackle. 
Hazel in The Children by Lucy Kirkwood
The Children also has two monologues for the other female character in the play, Hazel. Hazel is a retired mother of four; she practices yoga, she's super-organised, and is the epitome of domestic efficiency. She lives on a farm with her husband, and has led an environmentally responsible life that she feels now warrants being a little selfish. Her monologue, early in the play, is about the decision she and Robin made to stay and fix up their property, and look after their animals, despite what she feels; that they had earnt the right to take the easier route just this one time. It begins "And then I had this amazing thought: we don't have to. We don't actually have to. To clear it up." 
Earlier in the play Hazel has another monologue which is more of a meditation on getting older. It is also addressed to her old friend, Rose, and begins "I'm growing a beard you know." She talks a lot about aging gracefully, and even more about body hair. It's certainly a lighter alternative, and can even come across quite funny if the actor makes some strong decisions about Hazel's quirks and sense of certainty in the face of the uncertain. 
Alice in The Dance of Death by August Strindberg 
In Strindberg's The Dance of Death, Alise, in her early forties, is married to the tyrannous Captain. She is also cousin to Kurt, the Quarantine Master whose home this scene is set in. This monologue is delivered to Allan, Kurt's son, who is in love with Alice's only daughter, Judith. Judith has been flirting with Allan, and Allan is clearly very much in love with her. However, Judith has been playing mind games with him, flirting with other men, and being particularly cruel towards Allan. Alice, who demonstrates very little love towards her daughter, consoles Allan. But she's also manipulating him and suggests he take a different approach. The monologue requires a little editing around Allan's interjections, but begins with "You mustn't be afraid of me, Allan – you're in no danger from me." 
Helene in Ghosts by Henrik Ibsen 
In Henrik Ibsen's three-act drama about a widowed mother and the return of her prodigal son. In a monologue towards the end of act one, Helene Alving, forty-five, is revealing all the horrible things her husband did to her to the minister, Pastor Manders. When Pastor Manders suggests that by having 'wayward ideas' and denying her duties Helene had brought upon herself her dysfunctional relationship with her son, she decides that it is time to reveal the truth: the drinking, violence, and boastful infidelity of her husband created an environment so toxic for her son that she had no choice but to do what she did. The piece contains interjections by Manders that would have to be edited out, but with very few changes this would make a great monologue for a performer who is confident at playing with status, class and emotional vulnerability. 
Annette God of Carnage by Yasmina Reza 
Yasmina Reza's God of Carnage, (originally Le Dieu du Carnage) is about two sets of parents who meet to discuss their children's bad behaviour; one child has hurt the other in a public park, and the parents are agreeing to discuss the matter as civilised adults. Naturally, the 'civilised' nature of the meeting disintegrates into increasingly childish, chaotic behaviour. Annette Reille is a well dressed 'wealth manager' of her husband's wealth. She is married to Alan, and the mother of Ferdinand, the child who knocks out the other child's teeth with a stick. Towards the end of the play, and more than a few drinks in, Annette delivers a monologue about what men should and shouldn't carry with them in public. It begins: "Well, if you ask me, everyone's feeling fine. If you ask me, everyone's feeling better… Everyone's much calmer, don't you think? Men are so wedded to their gadgets… It belittles them…" 
Augusta in The Turquoise Elephant by Stephen Carleton 
Set in Sydney, Australia in the not so distant future, Stephen Carleton's The Turquoise Elephant is about a black political farce concerning the life of Augusta, her sister, Olympia, and their niece, Basra. Augusta Macquarie lives behind triple glazed glass to protect herself from the seemingly undeniable effects of climate change. Yet, deny them she does; this matriarchal powerhouse and conservative politician delivers a speech to her supporter at the end of scene five that begins, "They say all the grand certainties are dead. God. History. Truth. All dead. The weather – the seasons as we know them. Apparently even capitalism itself is dying! Please! You wish!" This is political rhetoric from a powerful character, so sure of herself and her cause. The speech is a great opportunity for an actor to play off their imagined audience of supporters, and demonstrate how words can be used as a political weapon. 
Eve in Myth, Propaganda and Disaster in Nazi Germany and Contemporary America by Stephen Sewell 
Stephe Sewell's Myth, Propoganda and Disaster in Nazi Germany and Contemporary America, is about the reverberate after-math of September 11 and is set during the Bush Administration in America. The protagonist, Talbot, is an Australian lecturer at an unnamed New York University who is struggling to hold back his criticism of America's War on Terror. In scene thirteen, Talbot's partner, Eve is speaking to her therapist and a thought about the rise of artificial intelligence launches Eve into a moment of self-realisation: "… and if machines can locate themselves in an environment, will they start wondering what it all means, too?" 
Elaine in Breathing Corpses by Laura Wade
Breathing Corpses is a play by British playwright, Laura Wade, about the discovery of two separate corpses, and the characters tied to the events. In scene four, Elaine is talking to her husband, Jim, who has been going through a tough time after discovering one of these dead bodies in a crate. She enters this scene to find; 'Jim sits cross-legged on the floor, carefully removing the crews from a brass door handle. Beside him, underneath a camping groundsheet, is a pile of doors." Jim can't move past the idea that the moment he opened the crate he cemented the dead woman's fate: "Maybe in that second when I opened the box, maybe – Like if I hadn't, maybe she'd have turned up at home a few days later". And so,  in response, Jim has resolved to take all of the doors off their hinges. Elaine, whose patience has completely dried up, is in this monologue trying to get Jim to snap out of it. He's already ruined Christmas, no one can get through to him, and she thinks enough time has passed for him to be returning to normal. The monologue which starts "Alright then. Can I say something?" is about convincing Jim that he is not responsible for what happened to the woman whose body he found; he didn't kill her. But it's also about how lonely Elaine has felt through all this. 
Unassigned character in Revolt. She Said. Revolt Again by Alice Birch 
In this uber-contemporary, feminist play by Alice Birch the characters are mostly unassigned and so quite a bit of text could be played by a woman of any age. But in particular, a piece of text at the end of a scene called "REVOLUTIONIZE THE BODY (MAKE IT SEXUALLY AVAILABLE. CONSTANTLY)" that begins with "I have felt very tired lately. I could fall asleep standing straight up." would really suit a woman performer over forty. In response to an onslaught of abuse about her body, this character takes us through the logic behind how she is going to beat the societal pressures on women's bodies; she is simply going to choose them, as a form of empowerment. No matter what the world throws at her, as long as she chooses it, it's no longer an attack, right? It's an intelligent, and interesting piece for an actor looking to perform something a little outside of Realism. This speech would suit a performer with rigorous textual analysis abilities who also wants the freedom to make a piece of text their own through their unique creative choices.