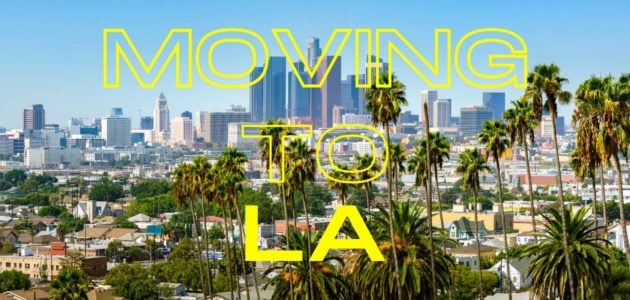 Moving to LA is often a hot topic for discussion amongst aspiring actors. It can be quite intimidating especially when questions arise like: Which part of the city do I live? Which classes do I take? Who is the best Agent/Manager for me? Do I need a car? How long do I go for? Do I really need a Visa? (the answer is yes, but we'll dive into that later). 
The Right Time
Perhaps you heard from a friend, agent or coach that the best time to head to LA to reap the most opportunity is during 'Pilot' season, and while this still may be true in a sense, the traditional pilot season that once had actors scramming across the streets of LA, rushing to the big network auditions one after another has somewhat diminished, and that's largely due to the increase of 'self-tape' requests from casting directors, so rest assured you can expect to receive auditions year round these days. The bulk of auditions do still come in during pilot season: January through mid-April, and episodic season: September through mid-November. 
Housing in LA
Well.. this one boils down to personal preference and how much money you want to save. Most people tend to lean towards 'Weho' (West Hollywood) as it offers a vibrant nightlife scene with walking distance to the Sunset Strip, Comedy clubs, and some of the most sought-after restaurants in the city, however, it comes with a price. Expect to pay anywhere from $1100.00 – $1600.00 per month. Others (me) may find themselves on the eastside of the city in areas like Echo Park, Silver Lake, or Los Feliz; areas that fully welcome the hipster lifestyle and offer street walls lined with artwork by locals, flea markets, vegan cafe hideaways and some of the best coffee in town. Here you can find rooms anywhere from $900.00 – $1500.00 per month. If you really want to save some money and don't mind being a little removed from the action, Studio City, and North Hollywood have some great deals with more affordable rent prices compared to those previously mentioned areas. Join the LA Housing Sublets and Rentals Facebook Group for more information.  
Transportation in LA
LA is a big city that is extremely spread out. Auditions and classes are all over town, so it's vital that you have a car. Public transport is extremely unreliable and using Ubers to get everywhere will rack up quite the bill. Renting a car is a great way to make exploring the city more personal, while keeping transportation costs to a minimum. Aussies in LA can present some great deals for car rentals and even purchases, otherwise check out the carsharing app 'Turo'.
Do I Need a VISA or Greencard?
Obtaining the right to work in the U.S. is arguably the most difficult hurdle to overcome in kickstarting that Hollywood career. If you plan to go to LA to find work or take meetings then I highly recommend a visa, either O-1 or E-3 for work, or B-1 for meetings. During my first pilot season, I seriously underestimated the value of having a visa. I'd walk into audition rooms and see "O-1" and "Green Card" next to every actor's name on the sign-in sheet, I'd hear remarks from representatives in the form of "sorry casting only wants to see Green Card/O-1 holders", and later I'd find out that I'd lost roles to actors who had one. It made my efforts seem futile. If you just plan to take classes, go to auditions, meetings with agents, managers, casting directors etc. and not work, then the B-1 visa is for you. If you want to work, co-star in series regular roles, then you need either an O-1, E-3 or Green Card. 
Do I Need Representation?
Don't make the move until you either have an agent or manager in LA. You won't get into any rooms without one and casting director's won't take you seriously. My suggestion is to keep hustling in Australia (or wherever you are) not only until you find one, but until you find the one who believes in you and your career. Actors work incredibly hard to save up the money to get out here and it's not worth it, in my opinion, to come all this way if you can't audition and you won't be able to do that without representatives. But look, if you're really eager to get started, then you can self-submit for commercials, short films, and background work through sites like Actors Access, Backstage and Casting Networks. 
Conclusion
So all in all, yes, it can seem intimidating, which it very much was for me, but it's not impossible. The right planning, goal setting, and networking can go a long way. Getting into a class right away and establishing a community is imperative to making LA feel like a home away from home. 
Feel free to follow up with me with any questions in the comment section below!