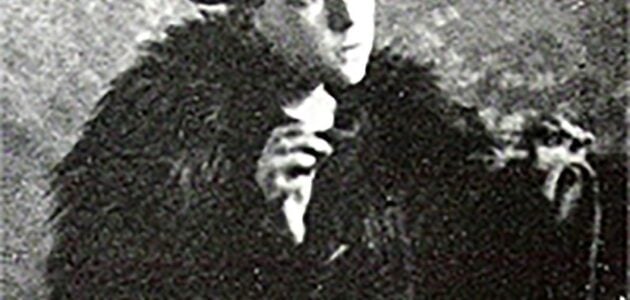 Noel Coward | The Master and his Plays
If there is an image of Englishness it resolves itself into the person of Noel Coward, indeed it has often been said that Coward invented the concepts of Englishness. Born on 16th December 1899 in England, Coward started his professional acting career at just age 12, and was rarely out of the spotlight for the remainder of his life, for there was little pertaining to stage or screen in which he was deficient.
Though born to parents of modest means he was able to take dance lessons and apparently was more inspired by private reading than the entirety of formal schooling. Coward's first screen role came in D.W. Griffith's silent film Hearts of the World (1917), but instead of propelling him to bigger and better parts, he was called up to do National Service in 1918.
Coward was soon discharged from National Service due to illness, but back on civilian streets he became dissatisfied with the acting roles he was being offered, and so turned his hand to playwriting. His first full length produced play, in which he also starred, I Leave It To You (1920) appeared at the New Theatre (renamed the Noel Coward Theatre since 2006), in the West End. The critical reception was broadly encouraging and it ran for a month. It was also the first of his plays seen in America.
After scraping together his fare, at the age of 21, he booked his passage to New York in the hope of furthering his career. Although he found little work the experience seemed to be somewhat energising. In 1923 The Young Idea opened in London, with Coward in one of the lead roles. The play was moderately successful but it spurred him on to the play that would cement his reputation as an important playwright. The Vortex (1924) opened in London and proved very popular; more importantly it was also a financial success. Coward played a cocaine addict in the play which was shocking enough for its day, but some critics even saw the drug addicted character as an oblique reference to Cowards homosexuality.
Hay Fever appeared in 1925, and even though it was well received at the time, it is now considered something of a classic. By 1930 Coward's celebrity knew no bounds and when Private Lives appeared he was said to be the highest earning writer alive. Other hits included,  Cavalcade (1931), Still Life in 1936 (which became the multi award winning film, Brief Encounter (1945), This Happy Breed (1944), In Which We Serve (1942), and Blithe Spirit (1945).
Sir Noel Coward wrote over a hundred plays, films and songs and was nicknamed 'the master' due to his boundless qualities in virtually all aspects of the performing arts. His plays were witty, comical and generally entertaining, nothing was overtly political or philosophical, he sometimes skirted the boundaries of taste, yet his genius was undeniable, and he remained the consummate entertainer.
Coward was knighted in 1969, and died at his home, Firefly Estate, in Jamaica on 26 March 1973 of heart failure.
Best Noel Coward Plays
Private Lives

1

1930

Hay Fever

2

1925

Present Laughter

3

1939

Design for Living

4

191933

The Vortex

5

1924
---
Other Noel Coward Plays

The Rat Trap
Peace in Our Time
Easy Virtue
Sirocco
Post Modern
Cavalcade
Fumed Oak
A Song at Twilight
Relative Values

Noel Coward Quotes
It is discouraging how many people are shocked by honesty and how few by deceit.
Noel Coward
I like long walks, especially when they are taken by people who annoy me.
Noel Coward
Just say the lines and don't trip over the furniture.
Noel Coward