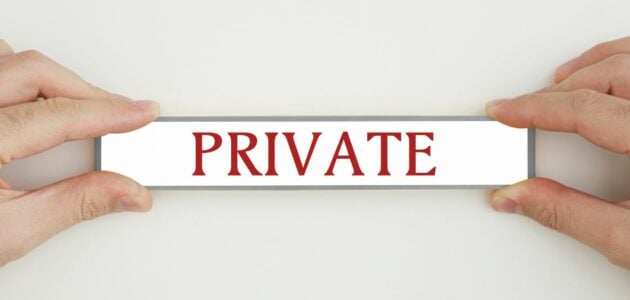 Private Lives (Play Information)
Private Lives Synopsis
Private Lives, first performed in 1930, is a comedy of manners; it satirises the manners of a particular social group. In this case, the plot is driven by the interactions between two newly married couples, Elyot and Sybil, and Amanda and Victor. The newlyweds find themselves honeymooning in the same hotel and sharing a terrace. The problem is that Elyot and Amanda have already been married—to one another! They have been divorced for five years, but the relationship appears to have been a stormy one.
The divorced couple plead with their respective new partners to leave the hotel, but both refuse. Elyot and Amanda are left to reminisce and discuss their regrets, resulting in them both admitting that they still love one another. Elyot convinces Amanda that they should each abandon their new spouse; she wants to tell them, but he persuades her not to. Later the audience learns that they left notes explaining what they have done.
The reconciled couple leave, while their respective new spouses chat and have a drink together, with just the hint of a suggestion that they may find comfort together.
In Paris, Elyot and Amanda are struggling to avoid falling into the same traps that led to the ruination of their first marriage. The relationship is volatile, they kiss and they argue passionately, culminating in Amanda smashing a gramophone record over Elyot's head and he hits her. These actions are just as she described to her new husband at the beginning of the play, when describing her ex-husband's tyranny. Elyot and Amanda engage in a violent struggle, before each leaving for adjoining rooms. The scene ends with Sybil and Victor revealed as having witnessed the fight and reeling in shock at the mess.
The next day, Amanda discovers that Sybil and Victor have arrived, which puts a stop to Amanda's plans to escape before Elyot gets up. When he does enter, they argue again, and the bickering extends to Sybil and Victor as they each defend their new spouse and discuss plans not to begin divorce proceedings until Amanda and Elyot have had time to decide if re-establishing their relationship is what they really want. Amanda and Elyot sneak away, leaving Sybil and Victor fighting.
The play describes the character's constant struggle between maintaining a good image, being polite and sociable, and being true to what they each want. The plot is mainly driven by the characters, who, in turn, are absurd and surreal, and then violent and serious. Thematically, it touches on serious social issues and philosophical topics, but lightly, usually with a flippancy that is typical of the characters in Coward's work. The play can be performed with a serious, darker tone, or with an almost farcical feeling. Frequently, it combines both aspects to create a truly multi-dimensional piece.
Private Lives Character List
Elyot Chase
Victor Prynne
Amanda Prynne
Sybil Chase
Louise