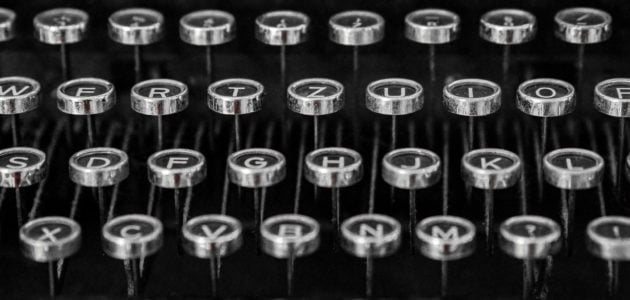 Sarah Kane lived 28 short years and left behind a body of work just five plays long. Her name is synonymous, for many in the theatre world, with tragedy, shock, disgust, violence, sexuality, mental health, beauty and brilliance. Some of us love her, some of us hate her: often for the same things that make her works so uniquely her. And no matter how you might try to escape it, any production of a Sarah Kane play (even decades after her death by suicide in 1999) is a near-political act; her words will never escape the life and death of their beleaguered author, or fail to comment on the circumstances of her brief career.
No matter the angle you choose to approach her—or the attitude you have towards her work—Sarah Kane's importance to drama is unparalleled, unquestionable. In this article, we aim to give you a brief overview of her life and legacy, as well as a glimpse into her formidable body of work.
Updated 10th January, 2023.
Sarah Kane Biography
Sarah Kane was born in 1971, in Brentwood, Essex. While her upbringing was Christian, Kane later rejected these beliefs—a point that remains an important influence on her work. Kane attended Shenfield High School and studied drama at Bristol University from where she graduated in 1992, before taking an MA in playwriting at the University of Birmingham. It was here she began to work on her first play, Blasted. 
Blasted premiered in 1995 at Royal Court Theatre, London. At the time, it was reviled by most critics for its desire to 'shock' audiences with depictions of graphic violence and sexual assault. Kane was immediately thrust into the centre of the 'in-yer-face theatre' movement. In the same year, Kane's sole film credit—a short film titled Skin—premiered on British TV station Channel 4. In 1996, Kane was commissioned to adapt Seneca's Phaedra for The Gate Theatre, which became Phaedra's Love. Kane premiered two separate plays in 1998: a one-act play titled Crave (written and premiered under a pseudonym to escape the author's reputation) and a spiritual successor to the violence of Blasted titled Cleansed. 
Sarah Kane's life was forever marked by her struggle with depression and mental health. She spoke on these topics openly and frequently, and thematically they pervade her work, especially her final play 4:48 Psychosis. Kane never lived to see the play performed, and the work is generally considered to be something of a suicide note by the author. Sarah Kane committed suicide by hanging herself in a bathroom at London's King's College Hospital in 1999. The title of her final play apparently stems from the regular time in the early hours of the morning, when Kane was awakened while suffering from depression.
Why You Should Read Sarah Kane
To anybody familiar with the author but not her work, it's a fair question to ask. Why put yourself into the mindset of one so unhappy, determined to filter her world and experiences through lenses of violence and depravity?
Because Sarah Kane was a damn good writer. Her plays do shock (whether they were intended to or not) but for all their excesses, they never feel gratuitous. Perhaps the scariest part of the warzone of Blasted, the medical experiments of Cleansed or the hospital in 4:48 Psychosis is that such places do exist, and such acts as each story contains do not exist beyond the realm of human possibility.
Read Sarah Kane to find the beauty, the lyricism of her poetry and the strength and clarity of her voice—no matter how caked with blood the page may be. Read Sarah Kane to understand why her blip of a time on this earth has left such an important legacy. Few authors have ever been so truthful with an audience, with themselves.
Performing a Sarah Kane Play
If you find yourself performing in a Sarah Kane Play, there are two big things we'd recommend.
The first is to prioritise self-care: keep an eye on your mental health and wellbeing. If you're playing a violent, problematic character, look into ways to de-role and take yourself out of a potentially harmful headspace. The intimacy coordinator you work with on the production should be able to help you navigate aspects of violence and sexual violence you may encounter. Finally, keep checking in with your castmates: ensure everybody feels safe and supported throughout the rehearsal and performance process.
The second thing we'd recommend is looking past Kane's reputation. Judge her work for how it sits on the page, rather than the controversy that often surrounds it. Treat the characters like any other, look for objectives to seek and actions to play to achieve them. Find the human, the real, in even the most distressing character you encounter.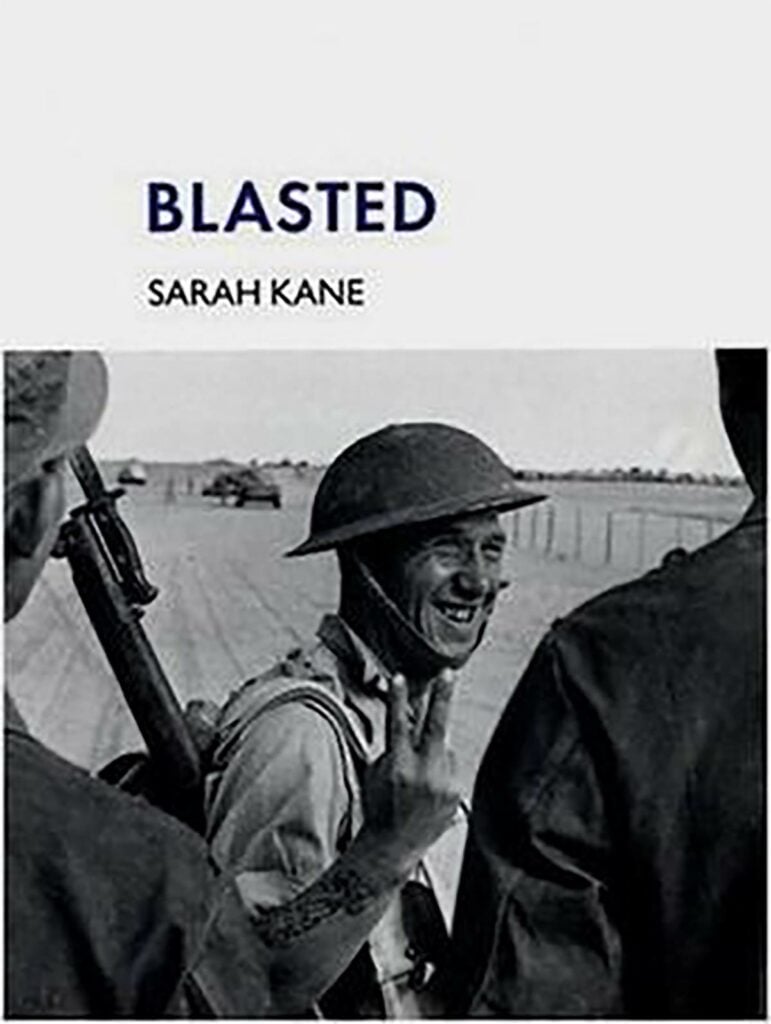 Best Sarah Kane Plays
#1 Blasted (1995)
The play that started it all. Blasted begins as an interaction between a journalist and a young woman he has coerced into a hotel room in Leeds. At the end of the second act, a soldier bursts through the door and a mortar explodes through the wall: the hotel room is in the middle of a war zone, and the depravities of the journalist and the soldier are discussed and displayed before the shocking return of the woman at the play's climax. It's a hard read and an even harder watch, but a fascinating first play by a writer whose style would only keep refining and complexifying.
#2 Phaedra's Love (1996)
Kane's sophomore effort is a modern retelling of an antique classic: the story of queen Phaedra and her incestuous affection for her stepson Hippolytus. The young prince is depicted as overweight, cruel and nihilistic, although no less likeable than any of the other royal family members present. Phaedra's Love provides a direct link between 'in-yer-face theatre' and the drama of ancient Rome, confronting its audience with violence on-stage rather than 0ff- (as was Classical tradition.) However, like Kane's other plays, there is a tenderness and meditation on love and human connection that saves the piece from being completely unwatchable or irredeemable.
#3 Cleansed (1998)
In a university/hospital/prison, "a group of inmates try to save themselves through love." So says the play's blurb. Cleansed is perhaps the best example of Kane's ability to juxtapose moments of extreme cruelty with moments of love and intimacy. As the villainous Tinker (a doctor, torturer and drug dealer all rolled into one) destroys the lives of the other characters, they nonetheless seek moments of solace with one another. The violence of Cleansed is some of the most shocking one can find on stage—and requested with explicit simplicity by the playwright in the stage directions. However, Cleansed allows plenty of expressive, symbolic moments, and foreshadows the way Kane would distance herself from the shocking on-stage material that defined her earlier works.
#4 Crave (1998)
Crave is often regarded as a bridging work between Cleansed and 4:48 Psychosis. While the themes are typically Kane in their exploration of dark and taboo topics, gone is the violence from the stage and the explicit stage directions that hearken to something by Beckett. Crave lacks stage directions, context and all character details save for single initials. But what Crave offers audiences is a far more lyrical, poetic style of language. Crave was originally presented under a pseudonym (Marie Kelvedon) so that Kane was able to distance the work from her own notorious reputation.
#5 4:48 Psychosis (1999)
"Do with it what you will, just remember — writing it killed me." So reads the infamous note passed by Kane to her agent regarding her final play. 4:48 Psychosis represents a complete breakdown in theatrical form: there are no characters, setting descriptions, little information given as to what or why. The play unfolds in 24 short scenes: some dialogues, some monologues and a recurring motif of "serial sevens"—a method of counting backwards from 100 used by psychiatrists to test for memory loss. Despite the challenges it poses to form, 4:48 Psychosis speaks eloquently on topics around mental health, methods of medical treatment and human relationships. It is almost sad that the play be so closely related to its author's death, as so much of the play is concerned with the pain of living. As with all of Kane's work, the themes of love and hope endure.
---
Quotes
"No one survives life."
Sarah Kane
"You get mixed messages because I have mixed feelings."
Sarah Kane