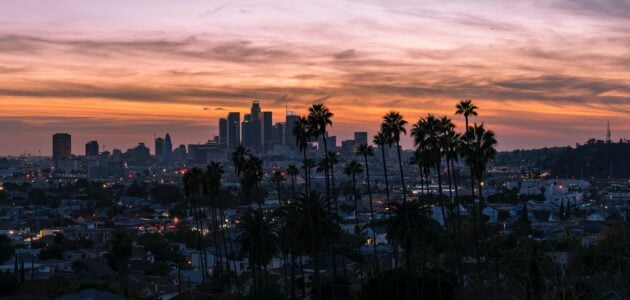 The Best Talent Agencies in LA
Most acting websites are scared to have an opinion on who the best agents are. Here at Stagemilk.com we think our reader deserve to know. So without further ado, here is our list of the the best talent agencies in LA.
Creative Artist Agency (CAA)
With a talent list of over 3000 actors including Margot Robbie, Will Smith, Jennifer Laurence, Eddie Redmayne, and Johnny Depp, CAA is the best talent agency in the world. If you are lucky enough to sign onto their books, you are one film away from fame and fortune.
William Morris Endeavor (WME)
Like most of the agencies in this list WME is known for bringing talent together. Their books comprise of an incredibly strong roster of over 4500 actors, directors, producers, and writers. Their acting talent includes Felicity Jones, Ben Affleck, Dwayne Johnson, Rachel McAdams, and Matthew McConaughey. WME is definitely one of the best talent agencies in LA and the world.
United Talent Agency (UTA)
Ever heard of Chris Pratt, Alexandra Daddario, James Franco, Benedict Cumberbatch, or Harrison Ford? UTA represents some of the biggest powerhouse actors in Hollywood. And as you can see they have depth. Depth is essential for the development of new talent. Agents attach rising stars to the coat tails of established actors and which boosts them into the spotlight.
ICM Partners
Representing actors isn't just about finding them auditions and getting 10% of their pay-check. ICM partners are one of the best talent agencies in the world because they find actors, attach them to a film, produce the film, and then aggressively sell the film. They have been the sales representative for countless independent and mainstream films. Their acting talent includes megastars Megan Fox, Christina Hendricks, Pamela Anderson, Michael Keaton, and Samuel L Jackson.
The Gersh Agency
Gersh has a bunch of fresh and exciting talent whose television roles have launched their international film careers. Adam Driver and Meghan Markle to name a few. They also represent some life long bit hitters like Jean-Claud Van Damme, Jamie Foxx, and Meg Ryan. The Gersh Agency has fought it's way onto our list of the best talent agencies in LA by representing some of our favorite actors.
Let us know what your experience has been with these agents. Do they represent you? Would you like to be on their books? Why? Are they the best talent agencies in LA?