The Works of Martin McDonagh
From stage to screen to radio and even to musical theatre. Martin Mcdonagh is considered to be one of Ireland's most acclaimed playwrights, and for good reason. These plays are all at once hilarious and downright disturbing. Witty and all-out outlandish.
Martin McDonagh was born and bred in London in 1970, to Irish Parents. At 22 his parents made their way back home to West Ireland, leaving him and his writer-director brother John Michael in London to pursue their creative endeavours.
Mr McDonagh's plays have swept far and wide from the West End to Broadway, and even sunny old Sydney. This list should give you some insight into the plays, films, and other creative endeavours of this remarkable Irish playwright.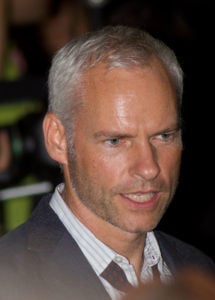 Ranked 39th in our Best Playwrights of All Time
The Plays
We have to start somewhere right? Let's start at the very beginning. It is, I have been informed, a very good place to start. Now Mr McDonagh's first six plays can be broken up into two trilogies. The first being The Leenane Trilogy, which takes place in and around County Galway where he and his family spent a significant amount of time during his childhood. The Second being The Aran Islands Trilogy which, as the name would suggest, takes place on The Aran Islands.
The Leenane Trilogy
The Beauty Queen of Leenane (1996)
A Skull in Connemara (1997)
The Lonesome West (1997)
The Aran Islands Trilogy
The Cripple of Inishmaan (1998)
The Lieutenant of Inishmore (2006)
The Banshees of Inisheer (Unpublished)
It is interesting to note that The Banshees of Inisheer was never published as Mr McDonagh insisted that it "isn't any good", but he says he'd like to return to it when he's older. So hopefully we'll finally get to round out his second trilogy.
Moving away from his trilogies we get into the first of Martin's plays that are set outside of Ireland. Let's take a look.
The Pillowman (2003)
A Behanding in Spokane (2010)
The Hangmen (2015)
 A Very Very Dark Matter (2018)
It's also worth mentioning that Martin penned two award-winning radio plays: The Woodcutter and The Tale of the Wolf.
The Films
We would be out of turn to make a list about Martin McDonagh's work and not mention his films. Martin McDonagh has written some of the most memorable screenplays in recent history. Many of which went on to either be nominated or take home Academy Awards.
Six Shooter (2004)
In Bruges (2008)
Seven Psychopaths (2012)
Three Billboards Outside Ebbing, Missouri (2017)
Conclusion
Love him or hate him, the man has a style. Martin McDonagh has carved out a particular place in the human brain and has nestled into it quite nicely. He has an immense talent for comedy, a gripping grasp of pure horror, and a curiosity for everything in between. So go and check out some, or all of his work! There's usually a McDonagh being produced somewhere in the world and if not, head down to your local bookshop or library and have a good read! I hope you'll enjoy McDonagh's works as much as we do!