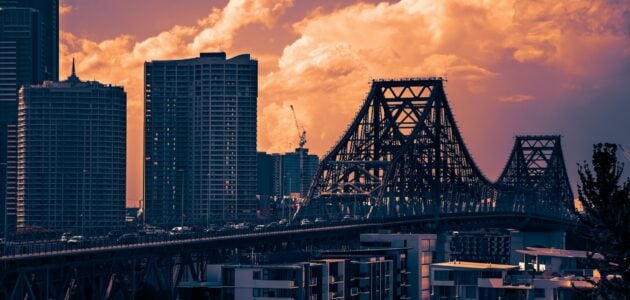 Theatre Companies in Brisbane
I grew up just outside of Brisbane in a small town called Noosa. Noosa is about an hour and half from Brisbane and like most young actors growing up in small towns, we looked towards our capital cities with great reverence. Queensland Theatre Company, the state theatre company of Queensland, was the pinnacle of acting for us growing up. My drama teacher was enamoured with the company, and compared to the local theatre scene, it was another world. We would often travel to Brisbane to see main stage productions and that was where I forged my passion for acting.
I've since moved around the country a fair bit, settling in Sydney, which is a much bigger city for the arts. If you're an actor in Australia, Sydney and Melbourne are without a doubt the centres, they simply have more opportunities: more theatre companies, established agents, casting directors and more productions. However, Brisbane has an active theatre scene and a number of great theatre companies. If you live in Brisbane or you're looking to move there as an actor this should give you a rough lay of the land:
Main Stage Theatre Companies in Brisbane
Queensland Theatre
Queensland Theatre, formerly Queensland Theatre Company, is the state theatre company of Queensland. This means it receives the lion's share of funding and is the largest theatre company in Brisbane. Currently headed up by Sam Strong, an accomplished theatre director, the company offers a range of productions from classic works, modern international works, new Australian plays and adaptations. As with any state theatre company, Queensland Theatre caters to a strong subscriber audience, but with Sam Strong's new team heading up the company, there has been a conscious effort to appeal to a younger and more diverse audience. This is a very exciting theatre company with a great track record.
For actors: Queensland Theatre offer general auditions for actors and recent graduates, which are worth checking out.

La Boite Theatre Company
La Boite Theatre Company is the second largest theatre company in Brisbane, Queensland. It holds a similar place in the Brisbane theatre scene as Belvoir does in Sydney and Malthouse in Melbourne. La Boite has been around for the past nine decades and so it has a solid place within the Brisbane industry. The focus of the company has always been on cultivating new works, that are particularly relevant to a Queensland audience. They still produce occasional classics and established contemporary plays, but they generally offer a slightly more alternative season than Queensland Theatre. La Boite is currently headed up by artistic director Todd MacDonald.
For Actors: La Boite offers a number training programs for actors, which are definitely worth looking into.

Alternative Theatre Companies in Brisbane
Metro Arts
Metro Arts is not strictly a theatre company, but they present and facilitate some great theatre. They have a beautiful space on Edward Street in Brisbane CBD. The theatre produced by Metro Arts is often new works and can be quite experimental. Like with any smaller theatre company the quality of shows can vary substantially. That being said, it is always important to watch theatre and be active within your local community, so dive in.
For Actors: We recommend getting involved with the company. Learn more about Metro Arts.

Harvest Rain Theatre Company
Harvest Rain have been operating in Brisbane for a number of years and are a great theatre company focusing mainly on musicals and family friendly productions. Headed up by Tim O'Connor, Harvest Rain continue to go from strength to strength. I have worked with Harvest Rain and recommend checking out this company both as an actor and audience member.
For actors: Harvest Rain offer a number of training programs for actors. I particularly recommend their programs for younger actors. Harvest Rain are a very approachable company and if you are interested in working for the company get in touch.
Conclusion
Remember that it's important as an actor to stay involved with your local theatre community. That includes getting along to see both main stage productions and independent theatre. You can't be a theatre actor without watching theatre. Simple as that. Watching theatre is one of the most valuable things you can do as an actor. If you're new to the city get along to a some shows and explore what they each have to offer.