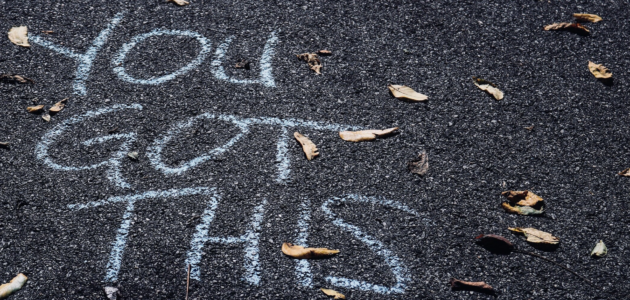 What to do if You Don't Get Into Drama School
Many of our favourite actors proclaim they are untrained. Many people are charismatic and confident and beloved by the camera. These are important qualities, but what helps many of these so-called untrained actors is an early childhood start on film sets or the stage, or a family connection through which they have grown up with an inherent knowledge of the art and the industry.
We all have a skill or two that other people struggle with that you seem to have 'always known'. For some lucky few, Leonardo Di Caprio, Jennifer Lawrence, Kirsten Dunst, Drew Barrymore, this is acting. For the rest of us, we need to find a way to be immersed in the craft for as many hours of the day as possible. The number one best way of doing this is drama school.
You are among like minded people who share your passion and respect the seriousness of your ambition. You can curate a network of fellow creatives and take advantage of the mentors and other creative departments that are studying alongside you. However, if this isn't a viable option due to financial circumstances or another failed audition (it happens to most of us), there are ways to put yourself through the steps without going to drama school.
What is Drama School anyway?
Drama school is broken down into three basic categories: Movement, Voice and Acting. There are a plethora of amazing textbooks on each of these subjects. Research them and find your favourites, but a few to start you on are:
Movement: Theatre of Movement and Gesture by Jacques Lecoq
Voice: The Voice and The Actor by Cicely Berry
Acting: The Actor and the Target by Declan Donnelan
What drama school affords you is a chance to break down your preconceptions of your acting style and knowledge, and rebuild it more solidly so that your skill base is firm, accessible and controllable.
Once you have returned to the basic building blocks, feel free to branch out into different acting and movement methods. The one thing to never branch away from is healthy vocal work. Collect new exercises and warm ups, but maintain basic healthy vocal technique. Warm up for at least half and hour a day. Bear in mind that drama schools have you going from 8 til 6 every weekday, so consistency is the number one thing you are trying to replicate.
Practice and Execution
The other aspect is irreplaceable, and that is practise and execution. Find some good friends and supportive family members, because you need to get used to getting up in front of an audience. Try to regularly set yourself deadlines, and even if you are unprepared, put something in front of other people's eyes. The act of doing this is 95% of the battle, even if you don't have a set of trained eyes to help critique your performances. If you are emotionally ready for the wrath of the internet, consider filming yourself and requesting feedback in online communities. The people on reddit.com are more helpful than harmful. If you can afford to take acting classes, this is the best possible course of action. Take a variety, especially the ones that scare you the most. Find an improv course and give it a go. Join the theatre society if you are at university. If you aren't, get in touch so you can audition for their productions anyway.
Put yourself out there
Make sure to take this experience into a professional setting, and go play with others. Auditioning for local community theatre or unpaid film work might feel beneath your goals for a professional occupation, but this is what most trained, jobbing actors do to keep their skills sharp and their passion alive.
Get used to rejection and know that it is not always your performance that made you unsuitable for a role or a position in drama school, but it is the only thing within your control (unless you're willing to undergo extensive plastic surgery). And as long as your mental health allows, keep auditioning for drama school. This occupation is one of constant learning and transformation, and it is never too late to start, or to continue. If you are successful, you might have anyone from 17 to 30 years old within your year group, and I have a suspicion the only reason older actors don't return is the social constraints.
This is a solo process, and you can never stop learning, so go forth, explore, and keep kicking the door until you get a foot in.