When Should I Start an Acting Facebook Page
Most of us have wondered when should I start an acting Facebook page? Perhaps you just landed your first role on TV, or maybe you just graduated from drama school and you want to start getting your career moving. Well this flow chart should clear things up a bit.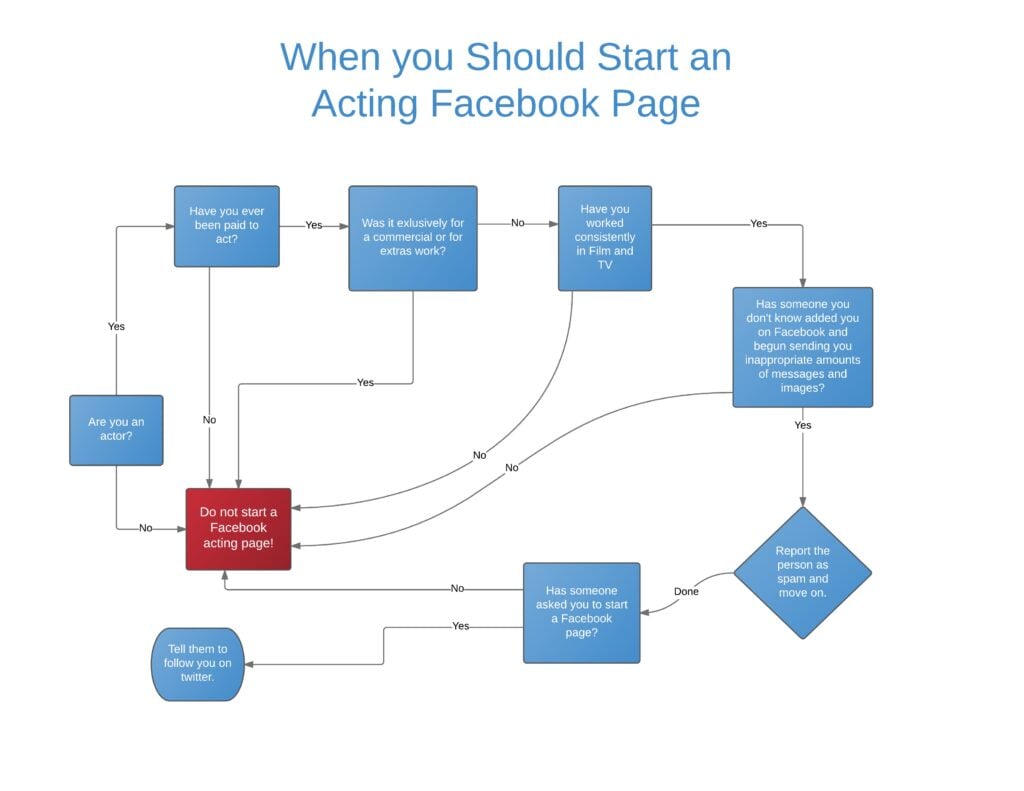 We would love you to follow us on Facebook, though.