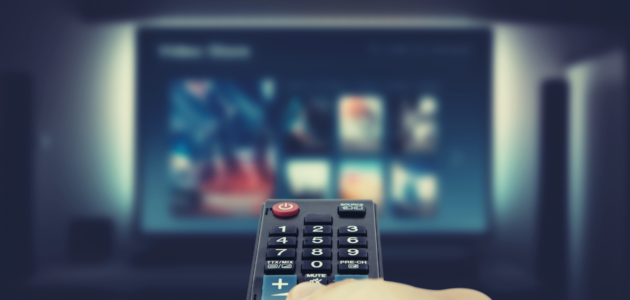 Where to Stream Theatre Online
In some ways, we're very lucky. Despite the worldwide decimation of the creative industries post-COVID, we have seen some terrific pivoting and digital evolution in how theatre artists reach audiences. Streaming theatre online is easier than ever! Is it the same as sitting shoulder-to-shoulder in the dark experiencing drama on stage? Not by a long shot. But silver linings, hey? Suddenly, we have access to incredible stage productions from companies on the other side of the world—helmed by world-class directors and containing some of the biggest names in show-business. If it's not star power pulling us in, it's the chance to witness incredible shows we'd otherwise miss due to distance and time; for the first time, perhaps ever, theatre is gaining a sense of permanence that has always eluded it. The question is: where can we catch all this great theatre being streamed and shared?
Updated 6th December, 2022.
This article contains a list of the best places to stream and watch theatre online. It includes a list of dedicated theatre streaming sites, as well as the online portals of prominent theatre companies from around the world that have begun to film and broadcast productions in a post-COVID world. This article also covers some offerings on established, non-theatre streaming services such as Disney+ and Netflix, as well as free sites like YouTube—and what kind of theatrical gems you might discover there.
Why Should I Watch More Theatre?
This is an entirely valid question, especially for actors who consider themselves more screen- than stage-focused in their careers. In addressing it, we're going to offer up three distinct answers. First of all: watching more theatre will make you a more literate, rounded and informed artist. You'll understand more about the history of your craft, you'll get more of the references in the text. When you take the time to know the theatrical canon, you'll begin to understand that the history of drama (film, tv and theatre all included) is not a linear timeline, but a web. Artists and artworks reference one another, influence one another. It's all connected. At the very least, you'll find yourself more able to communicate with writers and directors—whose works are always tied to what has inspired them.
Secondly, theatre is an actors' medium. It's not like film or tv, where your most brilliant performance is still at the whims of a director, or editor who might cut you out of the story altogether. The stage belongs to actors; in studying the work of your professional peers, you'll have the chance to learn from them about shaping character and performance. There's no help from the camera, no montage trickery: what you see is what you get. And that can be extremely exciting.
This leads us to our third answer: there is no reason you shouldn't pursue any opportunities to act on stage. If you're unfamiliar, familiarise yourself. And if you're not a fan, go find out what works for you! If you're a business-minded actor, think of it this way: why deny yourself an entire possible stream of revenue/career clout, because you "don't work on stage"? You should immerse yourself in theatre because, as an actor, it is your business. Has been for millennia.
Dedicated Theatre Streaming Services
Dedicated services that stream theatre online are relatively few. Those that do exist lack the buying power of a company such as Netflix or Amazon, so don't expect to see the biggest names or companies represented. Rights issues also complicate things, as a playwright (or estate) generally wants to see multiple productions of a show, rather than one bottled online for a fraction of the profits. However, some services do exist, and offer an impressive array of shows.
Digital Theatre+ is an education-focused company that boasts thousands of productions and online resources, servicing over 2900 learning institutions around the world. The best news is: if you are a member of our very own StageMilk Scene Club, you automatically have a subscription to this service!
Similar services include BroadwayHD, Dramox, Digital Theatre (not to be confused with the above-mentioned "+") and Marquee TV, a newer service that also advertises ballet and dance. Here in Australia, we're lucky enough to have Australian Theatre Live: they tend to offer more contemporary work, which stands in contrast to other services' heavy reliance on classics and license-free material.
Specific Theatre Company Portals
During the pandemic, many prominent theatre companies began streaming their own shows on dedicated company portals. While you are tied to one company, and the selection is often less extensive, this is where some of the best theatre online can be found.
Let's start off with a juggernaut. National Theatre At Home is a subscription service that showcases some of the greatest work happening on stage in London (not to mention the world). As the National has been professionally filming their work for the past few years—screening it 'live' in specialty cinemas internationally—they have a healthy backlog of incredible shows for subscribers, and add to their library each month.
Just down the Thames, Shakespeare's Globe has The Globe Player. It's a resource of brilliant productions (provided you don't mind Shakespeare). Across the pond, you can get some incredible work from The Lincoln Center in New York, as well as some audio plays via L.A. Theatre Works.
The above examples include some of the best current online offerings. Many other theatres offered more during COVID lockdowns, but have discontinued their services (as streaming and hosting can be costly infrastructure investments to one's web presence).
Our recommendation is to keep an eye on your favourite theatre companies and see if they offer any one-off streamed performances of their upcoming seasons. Some of the best shows streamed in the past few years, from world-class companies such as Schaubühne or Complicité, were available for just a few hours before disappearing altogether!
Streaming Theatre Online for Young People
Funnily enough, a lot of the best theatre streaming services are currently run by youth-oriented theatre companies. This is because a great majority of established theatre companies for young people already offer online services, to deploy to educational institutions such as colleges and schools.
Our top recommendation is the Australian Theatre for Young People's platform ATYP On Demand, which streams past productions for ages 10-26 as well as other educational material. The Children's Theatre of Cincinnati offer up a portal called TCT Everywhere, as does the Windmill Theatre's Windmill at Home (also based in Australia).
You may not find the edgiest, most adult or cutting-edge material on these platforms. However, if you're looking for insight into the theatre-making process, a lot of these companies couple their streamed shows with supporting educational resources.
Traditional Streaming Services
Chances are, if you're reading this article, you've already had a look at what's on offer via the streaming giants. That said, there are a few gems available you won't want to miss. Disney+ is the obvious service to mention, with its catalog of licensed musical productions such as Hamilton and Newsies. However, take a look at what's available in your country on Amazon's Prime Video.  Depending on your location, it lists an impressive array of filmed productions, including some licensed directly from the National Theatre (At Home).
When it comes to traditional streaming services, our recommendation is to look at the wealth of media about theatre than shows themselves. On Netflix alone, we would recommend the film tick, tick…BOOM!, the story of Rent composer Jonathan Larson; and Best Worst Thing That Ever Could Have Happened: a documentary about the disastrous debut of Stephen Sondheim's Merrily We Roll Along. 
Watch Theatre on YouTube
This option requires a bit of a disclaimer. Don't get us wrong: there is incredible theatre available to stream on YouTube! It's also a great way of accessing material unavailable on other services due to geo-blocking (such as David Byrne's incredible American Utopia, which is otherwise exclusive to HBOMax.)
But YouTube is a minefield when it comes to licensing and copyright issue. And while you might find a production available for free you'd have to pay for elsewhere, our recommendation would be to support the artists rather than stream it for free. At the very least, pay it forward, if you can, by supporting their work elsewhere.
Want to know the very best theatre to watch on YouTube? Amateur, student and independent productions! Sure, some of them are hilariously bad … but who among us isn't guilty of the same at some stage of their career? YouTube is also a great place to find recordings of particular monologues or scenes. If you're prepping for an audition and want to hear Biff carry a pen down a flight of stairs, search "Death of a Salesman Biff Monologue" and see what your colleagues around the world are doing!
Keep Discovering Theatre Online
While COVID uncertainty and lockdowns are part of our lives, theatres are sure to keep offering what they can to wider, online audiences. For this reason, we can only hope that the options in this post are soon outstripped by new and exciting ways to experience theatre from all over the world. So keep looking! Keep your ear to the ground for one-off streamed performances, or digital seasons from your local theatre-makers.
Just be sure, whatever you find and wherever you find it, you share it with the rest of us!