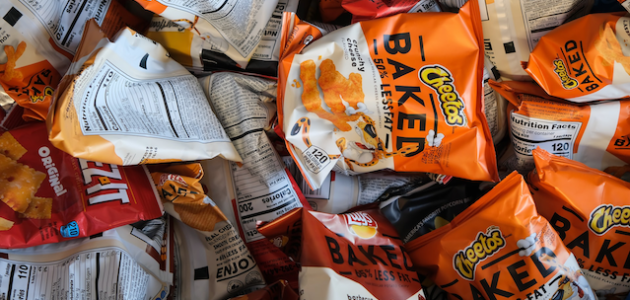 Usually at StageMilk we talk about providing "acting snacks" – as in quick tips, advice and digestible info – this time, Tahlia is LITERALLY giving you some acting snacks!
There are a few invaluable resources for an actor: energy, focus, creativity and stamina among them.
But how often do you arrive on set, at rehearsals or to that all-important-big-time audition and lack at least one (if not all) of the above? Maybe you had to pull an all-nighter to be off-book for that casting, maybe your 'job' job seems to be draining every trace of your precious artistry from you, or maybe the continuous hustle is just wearing you down. Whatever it may be, most of us could probably use a little help boosting those actor powers.
Enter nutrition. Our diet and overall physical health plays such a vital role in the way we feel and our ability to function at our very best. In the spirit of the New Year, here are five nutritional powerhouse snacks to start keeping on hand with you at all times. They are specifically hand-picked for the requirements of us beautiful actor folk: quick, affordable, transportable, and yes, super tasty too!
1. Mixed nuts
It's hard to find a better portable snack option than raw nuts: they are full of heart-healthy fats and loaded with fibre and protein – all good things. Opt for a handful of unsalted and unroasted nuts (ideally) to make sure you are getting the most bang for your buck. If you are allergic to nuts, try a mix of seeds instead. Pumpkin seeds, sunflower seeds, sesame seeds and chia seeds are all great alternatives.
2. Veggie sticks and hummus
Choose two or three of your favourite veggies (carrots, cucumber, peppers and celery all work especially well), chop them into sticks, and pack alongside a good serving of hummus. Hummus – a dip made from chickpeas and tahini – is another great plant-based source of protein, but if you aren't a fan, you could pair the veggies with some mashed avocado instead and reap the heart-healthy fats.
3. Yoghurt pots
Yoghurt can be another excellent protein-rich snack if you choose well. Where possible, aim for a strained Greek yoghurt, skyr (the Icelanders here know what I'm talking about), or at the very least, an unflavoured and unsweetened plain variety (many commercial products are unbelievably high in sugar). These individual pots are great as they are already portioned into individual servings, and can easily be tucked into your bag. Top with some mixed berries if you're feeling a little fancy!
4. Fruit (cheeky serve of nut butter optional)
It would be remiss of me not to mention Mother Nature's extensive natural sweet selection. Most fruits provide a wealth of vitamins, minerals and antioxidants that will inspire your best self. Bananas, apples, berries and grapes all lend themselves to a easy snack on-the-run, but you can go with whatever floats your boat. As fruits aren't typically high in fat or protein, you may find it beneficial to serve and eat with a tablespoon or two of a raw nut butter (ie. no added sugars or preservatives) to keep you feeling fuller for longer. Personal faves include banana and peanut butter, or apple and almond butter.
5. Crackers/rice cakes
For those devoted crisp eaters out there, crackers and rice cakes are an excellent savoury snack upgrade. Choose a plain wholemeal or grainy variety to maximise the nutritional value, and nibble on either dry, or with a spread of hummus, avocado, or raw nut butter if you so desire. Again, these are great to take out with you, are widely available, and require little-to-no prep time, but the low GI carbs will give you a sustained boost between larger main meals.
Try a few of these out in 2019 and play with what works for you best. Of course, everyone's body and individual needs are infinitely more specific than we tend to realise and appreciate, but I can guarantee that by switching the above in for less healthy and less nutritionally dense snacks and foods, that indispensable energy, focus, creativity and stamina will be yours to wield like the actor warrior you are!
And if you feel you are experiencing slightly more serious or concerning health issues, please do consult your local GP and/or a registered dietician. Your health is the greatest wealth, afterall.