Stage Milk / Shakespeare / Female Shakespeare Monologues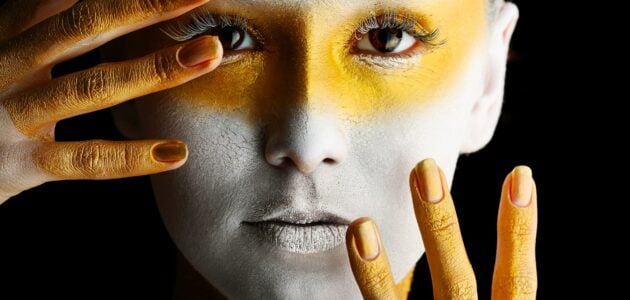 Female Shakespeare Monologues
List of the Best Female Shakespeare Monologues
This is a list of the best female Shakespeare monologues. It is always a great idea to have a few Shakespeare monologues up your sleeve for auditions. When working on a Shakespeare monologue you have to be a detective, there is so much to uncover and play with, so look up unfamiliar words, read the play, and try to understand the meaning and intentions behind the speech. This list of best female Shakespeare monologues is fantastic for finding audition pieces.
When auditioning, always choose a piece you connect with and one you feel comfortable performing. Don't be too ambitious or outlandish. Keep it simple and don't try to show every last bit of acting ability. Simplicity and clarity are the most important aspects of performing a Shakespeare monologue. Now go ahead and enjoy our list of Shakespeare monologues for women:
Click the boxes below to reveal full monologue text. 
All's Well That Ends Well (Act 3 Scene 2)
Helena: 'Till I have no wife, I have nothing in France.'
Nothing in France until he has no wife!
Thou shalt have none, Rousillon, none in France;
Then hast thou all again. Poor lord, is't I
That chase thee from thy country, and expose
Those tender limbs of thine to the event
Of the none-sparing war? And is it I
That drive thee from the sportive court, where thou
Wast shot at with fair eyes, to be the mark
Of smoky muskets? O you leaden messengers,
That ride upon the violent speed of fire,
Fly with false aim; move the still-peering air,
That sings with piercing; do not touch my lord.
Whoever shoots at him, I set him there;
Whoever charges on his forward breast,
I am the caitiff that do hold him to't;
And though I kill him not, I am the cause
His death was so effected. Better 'twere
I met the ravin lion when he roar'd
With sharp constraint of hunger; better 'twere
That all the miseries which nature owes
Were mine at once. No, come thou home, Rousillon,
Whence honour but of danger wins a scar,
As oft it loses all, I will be gone;
My being here it is that holds thee hence.
Shall I stay here to do't? No, no, although
The air of paradise did fan the house
And angels offic'd all. I will be gone,
That pitiful rumour may report my flight
To consolate thine ear. Come, night; end, day;
For with the dark, poor thief, I'll steal away.
Antony & Cleopatra (Act 4 Scene 15)
Cleopatra: No more but e'en a woman, and commanded
By such poor passion as the maid that milks
And does the meanest chares. It were for me
To throw my sceptre at the injurious gods
To tell them that this world did equal theirs
Till they had stolen our jewel. All's but naught;
Patience is sottish, and impatience does
Become a dog that's mad. Then is it sin
To rush into the secret house of death
Ere death dare come to us? How do you, women?
What, what, good cheer! Why, how now, Charmian?
My noble girls! Ah, women, women! Look
Our lamp is spent, it's out. Good sirs, take heart,
We'll bury him, and then what's brave, what's noble,
Let's do't after the high Roman fashion
And make death proud to take us. Come, away.
This case of that huge spirit now is cold.
Ah, women, women! Come, we have no friend
But resolution and the briefest end.
As You Like It (Act 3 Scene 5 )
Rosalind:
And why I pray you? Who might be your mother,
That you insult, exult, and all at once,
Over the wretched? What though you have no beauty –
As by my faith I see no more in you
Than without candle may go dark to bed –
Must you be therefore proud and pitiless?
Why, what means this? Why do you look on me?
I see no more in you than in the ordinary
Of nature's sale-work. 'Od's my little life,
I think she means to tangle my eyes too!
No faith proud mistress, hope not after it.
'Tis not your inky brows, your black silk hair,
Your bugle eyeballs, nor your cheek of cream
That can entame my spirits to your worship.
You foolish shepherd, wherefore do you follow her
Like foggy South puffing with wind and rain?
You are a thousand times a properer man
Than she a woman. 'Tis such fools as you
That makes the world full of ill-favour'd children.
'Tis not her glass but you that flatters her,
And out of you she sees herself more proper
Than any of her lineaments can show her.
But mistress, know yourself. Down on your knees,
And thank heaven, fasting, for a good man's love;
For I must tell you friendly in your ear,
Sell when you can, you are not for all markets.
Cry the man mercy, love him, take his offer;
Foul is most foul, being foul to be a scoffer.
So take her to thee shepherd. Fare you well.
---
Learn more about How to perform this Shakespeare Monologue
As You Like It (Act 3 Scene 5 )
Phoebe: I would not be thy executioner:
I fly thee, for I would not injure thee.
Thou tell'st me there is murder in mine eye:
'Tis pretty, sure, and very probable,
That eyes, that are the frail'st and softest things,
Who shut their coward gates on atomies,
Should be call'd tyrants, butchers, murderers!
Now I do frown on thee with all my heart;
And if mine eyes can wound, now let them kill thee:
Now counterfeit to swoon; why now fall down;
Or if thou canst not, O, for shame, for shame,
Lie not, to say mine eyes are murderers!
Now show the wound mine eye hath made in thee:
Scratch thee but with a pin, and there remains
Some scar of it; lean but upon a rush,
The cicatrice and capable impressure
Thy palm some moment keeps; but now mine eyes,
Which I have darted at thee, hurt thee not,
Nor, I am sure, there is no force in eyes
That can do hurt.
The Comedy of Errors (Act 3 Scene 2 ) - Comedy
Luciana:
And may it be that you have quite forgot
A husband's office? Shall Antipholus,
Even in the spring of love, thy love-springs rot?
Shall love, in building, grow so ruinous?
If you did wed my sister for her wealth,
Then, for her wealth's sake use her with more kindness.
Or, if you like elsewhere, do it by stealth-
Muffle your false love with some show of blindness;
Let not my sister read it in your eye;
Be not thy tongue thy own shame's orator;
Look sweet, speak fair, become disloyalty;
Apparel vice like virtue's harbinger.
Bear a fair presence, though your heart be tainted;
Teach sin the carriage of a holy saint;
Be secret-false: what need she be acquainted?
What simple thief brags of his own attaint?
'Tis double wrong to truant with your bed,
And let her read it in thy looks at board:
Shame hath a bastard fame, well managed;
Ill deeds are doubled with an evil word.
Alas! poor women, make us but believe,
Being compact of credit, that you love us;
Though others have the arm, show us the sleeve;
We in your motion turn, and you may move us.
Then, gentle brother, get you in again;
Comfort my sister, cheer her, call her wife:
'Tis holy sport to be a little vain,
When the sweet breath of flattery conquers strife.
Cymbeline (Act 3 Scene 6)
Imogen: I see a man's life is a tedious one,
I have tir'd myself: and for two nights together
Have made the ground my bed. I should be sick
But that my resolution helps me: Milford,
When from the mountain-top Pisanio show'd thee,
Thou wast within a ken. O Jove! I think
Foundations fly the wretched; such, I mean,
Where they should be reliev'd. Two beggars told me
I could not miss my way. Will poor folks lie,
That have afflictions on them, knowing 'tis
A punishment, or trial? Yes; no wonder,
When rich ones scarce tell true. To lapse in fulness
Is sorer than to lie for need, and falsehood
Is worse in kings than beggars. My dear lord,
Thou art one o' th' false ones. Now I think on thee,
My hunger's gone, but even before, I was
At point to sink, for food. – But what is this?
Here is a path to't; 'tis some savage hold:
I were best not call; I dare not call: yet famine,
Ere clean it o'erthrow Nature, makes it valiant.
Plenty and peace breeds cowards, hardness ever
Of hardiness is mother. Ho! Who's here?
If any thing that's civil, speak: if savage,
Take, or lend. Ho! No answer? Then I'll enter.
Best draw my sword; and if mine enemy
But fear the sword like me, he'll scarcely look on't.
Such a foe, good heavens!
Hamlet (Act 3 Scene 1)
Ophelia:
O, what a noble mind is here o'erthrown!
The courtier's, soldier's, scholar's, eye, tongue, sword,
Th' expectancy and rose of the fair state,
The glass of fashion and the mould of form,
Th' observ'd of all observers, quite, quite down!
And I, of ladies most deject and wretched,
That suck'd the honey of his music vows,
Now see that noble and most sovereign reason
Like sweet bells jangled out of tune and harsh,
That unmatch'd form and feature of blown youth
Blasted with ecstasy. O, woe is me
T' have seen what I have seen, see what I see.
---
LEARN MORE: How to nail this monologue

Henry IV, Part One (Act 2 Scene 3)
Lady Percy:
O my good lord, why are you thus alone?
For what offence have I this fortnight been
A banished woman from my Harry's bed?
Tell me, sweet lord, what is it that takes from thee
Thy stomach, pleasure, and thy golden sleep?
Why dost thou bend thine eyes upon the earth,
And start so often when thou sittest alone?
Why hast thou lost the fresh blood in thy cheeks,
And given my treasures and my rights of thee
To thick-eyed musing, and curst melancholy?
In thy faint slumbers I by thee have watched
And heard thee murmur tales of iron wars,
Speak terms of manage to thy bounding steed,
Cry 'Courage! To the field!' And thou hast talked
Of sallies, and retires, of trenches, tents,
Of palisadoes, frontiers, parapets,
Of basilisks, of cannon, culverin,
Of prisoners' ransom, and of soldiers slain,
And all the currents of a heady fight.
Thy spirit within thee hath been so at war
And thus hath so bestirred thee in thy sleep,
That beads of sweat have stood upon thy brow
Like bubbles in a late-disturbed stream,
And in thy face strange motions have appeared,
Such as we see when men restrain their breath
On some great sudden hest. O, what portents are these?
Some heavy business hath my lord in hand,
And I must know it, else he loves me not.
Henry IV, Part Two (Act 2 Scene 3)
Lady Percy:
O yet, for God's sake, go not to these wars!
The time was, father, that you broke your word,
When you were more endeared to it than now;
When your own Percy, when my heart's dear Harry,
Threw many a northward look to see his father
Bring up his powers; but he did long in vain.
Who then persuaded you to stay at home?
There were two honours lost, yours and your son's.
For yours, the God of heaven brighten it!
For his, it stuck upon him as the sun
In the grey vault of heaven, and by his light
Did all the chivalry of England move
To do brave acts: he was indeed the glass
Wherein the noble youth did dress themselves:
He had no legs that practised not his gait;
And speaking thick, which nature made his blemish,
Became the accents of the valiant;
For those that could speak low and tardily
Would turn their own perfection to abuse,
To seem like him: so that in speech, in gait,
In diet, in affections of delight,
In military rules, humours of blood,
He was the mark and glass, copy and book,
That fashion'd others. And him, O wondrous him!
O miracle of men! him did you leave,
Second to none, unseconded by you,
To look upon the hideous god of war
In disadvantage; to abide a field
Where nothing but the sound of Hotspur's name
Did seem defensible: so you left him.
Never, O never, do his ghost the wrong
To hold your honour more precise and nice
With others than with him! let them alone:
The marshal and the archbishop are strong:
Had my sweet Harry had but half their numbers,
To-day might I, hanging on Hotspur's neck,
Have talk'd of Monmouth's grave.
Henry VI, Part One (Act 5 Scene 4)
Joan La Pucelle:
First, let me tell you whom you have condemn'd:
Not me begotten of a shepherd swain,
But issued from the progeny of kings;
Virtuous and holy; chosen from above,
By inspiration of celestial grace,
To work exceeding miracles on earth.
I never had to do with wicked spirits:
But you, that are polluted with your lusts,
Stain'd with the guiltless blood of innocents,
Corrupt and tainted with a thousand vices,
Because you want the grace that others have,
You judge it straight a thing impossible
To compass wonders but by help of devils.
No, misconceived! Joan of Arc hath been
A virgin from her tender infancy,
Chaste and immaculate in very thought;
Whose maiden blood, thus rigorously effused,
Will cry for vengeance at the gates of heaven.
Henry VI, Part Three (Act 1 Scene 4)
Margaret of Anjou:
Brave warriors, Clifford and Northumberland,
Come; make him stand upon this molehill here
That raught at mountains with outstretched arms,
Yet parted but the shadow with his hand.
(To York.) What, was it you that would be England's king?
Was't you that revell'd in our Parliament
And made a preachment of your high descent?
Where are your mess of sons to back you now?
The wanton Edward and the lusty George?
And where's that valiant crook-back prodigy,
Dicky your boy, that with his grumbling voice
Was wont to cheer his dad in mutinies?
Or, with the rest, where is your darling Rutland?
Look, York: I stain'd this napkin with the blood
That valiant Clifford with his rapier's point
Made issue from the bosom of the boy;
And if thine eyes can water for his death,
I give thee this to dry thy cheeks withal.
Alas, poor York! but that I hate thee deadly,
I should lament thy miserable state.
I prithee, grieve, to make me merry, York.
What, hath thy fiery heart so parch'd thine entrails
That not a tear can fall for Rutland's death?
Why art thou patient, man? Thou shouldst be mad;
And I, to make thee mad, do mock thee thus.
Stamp, rave, and fret, that I may sing and dance.
Thou wouldst be fee'd, I see, to make me sport;
York cannot speak unless he wear a crown.
A crown for York! – and, lords, bow low to him.
(To her men.) Hold you his hands whilst I do set it on.
She puts a paper crown on York's head.
Ay, marry, sir, now looks he like a king!
Ay, this is he that took King Henry's chair,
And this is he was his adopted heir.
But how is it that great Plantagenet
Is crown'd so soon and broke his solemn oath?
As I bethink me, you should not be king
Till our King Henry had shook hands with death.
And will you pale your head in Henry's glory,
And rob his temples of the diadem,
Now in his life, against your holy oath?
O, 'tis a fault too too unpardonable!
Off with the crown and with the crown his head;
And, whilst we breathe, take time to do him dead.
Julius Caesar (Act 2 Scene 1)
Portia: Nor for yours neither. Y'have ungently, Brutus,
Stole from my bed: and yesternight at supper
You suddenly arose, and walked about,
Musing, and sighing, with your arms across;
And when I asked you what the matter was
You stared upon me with ungentle looks.
I urged you further: then you scratched your head,
And too impatiently stamped with your foot.
Yet I insisted, yet you answered not
But with an angry wafture of your hand
Gave sign for me to leave you. So I did,
Fearing to strengthen that impatience
Which seemed too much enkindled, and withal,
Hoping it was but an effect of humour,
Which sometime hath his hour with every man.
It will not let you eat, nor talk, nor sleep;
And could it work so much upon your shape
As it hath much prevailed on your condition,
I should not know you Brutus. Dear my lord,
Make me acquainted with your cause of grief.
Julius Caesar (Act 2 Scene 1)
Portia:
Is Brutus sick, and is it physical
To walk unbraced and suck up the humours
Of the dank morning? What, is Brutus sick?
And will he steal out of his wholesome bed,
To dare the vile contagion of the night?
And tempt the rheumy and unpurged air
To add unto his sickness? No, my Brutus,
You have some sick offence within your mind
Which by the right and virtue of my place
I ought to know of: and upon my knees
I charm you, by my once commended beauty,
By all your vows of love and that great vow
Which did incorporate and make us one
That you unfold to me, your self, your half,
Why you are heavy, and what men tonight
Have had to resort to you: for here have been
Some six or seven who did hide their faces
Even from darkness.
---
Learn more about Portia's monologue
King John (Act 3 Scene 4)
Constance: Thou art not holy to belie me so;
I am not mad: this hair I tear is mine;
My name is Constance; I was Geffrey's wife;
Young Arthur is my son, and he is lost:
I am not mad: I would to heaven I were!
For then, 'tis like I should forget myself:
O, if I could, what grief should I forget!
Preach some philosophy to make me mad,
And thou shalt be canonised, cardinal;
For, being not mad, but sensible of grief,
My reasonable part produces reason
How I may be deliver'd of these woes,
And teaches me to kill or hang myself:
If I were mad, I should forget my son,
Or madly think a babe of clouts were he:
I am not mad; too well, too well I feel
The different plague of each calamity…
Grief fills the room up of my absent child,
Lies in his bed, walks up and down with me,
Puts on his pretty looks, repeats his words,
Remembers me of all his gracious parts,
Stuffs out his vacant garments with his form;
Then have I reason to be fond of grief.
Fare you well: had you such a loss as I,
I could give better comfort than you do.
[Tearing off her head-dress] I will not keep this form upon my head,
When there is such disorder in my wit.
O lord! my boy, my Arthur, my fair son!
My life, my joy, my food, my all the world!
My widow-comfort, and my sorrows' cure!
King Lear (Act 1 Scene 1)
Cordelia:
Unhappy that I am, I cannot heave
My heart into my mouth. I love your Majesty
According to my bond; no more nor less.
Good my lord,
You have begot me, bred me, lov'd me; I
Return those duties back as are right fit,
Obey you, love you, and most honour you.
Why have my sisters husbands, if they say
They love you all? Haply, when I shall wed,
That lord whose hand must take my plight shall carry
Half my love with him, half my care and duty.
Sure I shall never marry like my sisters,
To love my father all.
---
For more Cordelia's monologue.
King Lear (Act 4 Scene 7)
Cordelia:
O you kind Gods,
Cure this great breach in his abused nature!
Th'untuned and jarring senses, O! wind up
Of this child-changed father.
Be govern'd by your knowledge, and proceed
I'th'sway of your own will. Is he array'd?
O my dear father! Restoration hang
Thy medicine on my lips, and let this kiss
Repair those violent harms that my two sisters
Have in thy reverence made!
Had you not been their father, these white flakes
Did challenge pity on them. Was this a face
To be oppos'd against the warring winds?
To stand against the deep dread-bolt thunder?
In the most terrible and nimble stoke
Of quick, cross lightning? To watch – poor perdu! –
With this thin helm? Mine enemy's dog,
Though he had bit me, should have stood that night
Against my fire. And wast thou fain, poor father,
To hovel thee with swine and rogues forlorn,
In short and musty straw? Alack, alack!
'Tis wonder that thy life and wits at once
Had not concluded all. He wakes; speak to him.
Macbeth (Act 1 Scene 5)
Lady Macbeth:
The raven himself is hoarse
That croaks the fatal entrance of Duncan
Under my battlements.
Come, you spirits
That tend on mortal thoughts, unsex me here,
And fill me from the crown to the toe top-full
Of direst cruelty!
Make thick my blood;
Stop up the access and passage to remorse,
That no compunctious visitings of nature
Shake my fell purpose, nor keep peace between
The effect and it!
Come to my woman's breasts,
And take my milk for gall, you murdering ministers,
Wherever in your sightless substances
You wait on nature's mischief!
Come, thick night,
And pall thee in the dunnest smoke of hell,
That my keen knife see not the wound it makes,
Nor heaven peep through the blanket of the dark,
To cry 'Hold, hold!'
---
Macbeth (Act 1 Scene 7)
Lady Macbeth:
Was the hope drunk,
Wherein you dress'd yourself? Hath it slept since?
And wakes it now, to look so green and pale
At what it did so freely? From this time
Such I account thy love. Art thou afeard
To be the same in thine own act and valour,
As thou art in desire? Wouldst thou have that
Which thou esteem'st the ornament of life,
And live a coward in thine own esteem,
Letting 'I dare not' wait upon 'I would,'
Like the poor cat i' th' adage?
What beast was't then,
That made you break this enterprise to me?
When you durst do it, then you were a man;
And, to be more than what you were, you would
Be so much more the man. Nor time, nor place
Did then adhere, and yet you would make both:
They have made themselves, and that their fitness now
Does unmake you. I have given suck, and know
How tender 'tis to love the babe that milks me:
I would, while it was smiling in my face,
Have pluck'd my nipple from his boneless gums,
And dash'd the brains out, had I so sworn as you
Have done to this.
---
Learn more about Macbeth
Measure for Measure (Act 2 Scene 4)
Isabella:
To whom should I complain? Did I tell this,
Who would believe me? O perilous mouths,
That bear in them one and the self-same tongue,
Either of condemnation or approof,
Bidding the law make curtsey to their will,
Hooking both right and wrong to th'appetite,
To follow as it draws! I'll to my brother.
Though he hath fallen by prompture of the blood,
Yet hath he in him such a mind of honour,
That had he twenty heads to tender down
On twenty bloody blocks, he'd yield them up
Before his sister should her body stoop
To such abhorr'd pollution.
Then, Isabel live chaste, and brother, die:
More than our brother is our chastity.
I'll tell him yet of Angelo's request,
And fit his mind to death, for his soul's rest.
---
See more great Measure for Measure Monologues
The Merchant of Venice (Act 3 Scene 2)
Portia: You see me, Lord Bassanio, where I stand,
Such as I am. Though for myself alone
I would not be ambitious in my wish
To wish myself much better, yet for you
I would be trebled twenty times myself,
A thousand times more fair, ten thousand times
More rich, that only to stand high in your account,
I might in virtues, beauties, livings, friends,
Exceed account; but the full sum of me
Is sum of something, which to term in gross,
Is an unlessoned girl, unschooled, unpractised,
Happy in this, she is not yet so old
But she may learn; happier than this,
She is not bred so dull but she can learn;
Happiest of all is that her gentle spirit
Commits itself to yours to be directed,
As from her lord, her governor, her king.
Myself and what is mine to you and yours
Is now converted. But now I was the lord
Of this fair mansion, master of my servants,
Queen o'er myself; and even now, but now,
This house, these servants, and this same myself
Are yours, my lord's. I give them with this ring,
Which when you part from, lose, or give away,
Let it presage the ruin of your love
And be my vantage to exclaim on you.
The Merchant of Venice (Act 4 Scene 1)
Portia:
The quality of mercy is not strain'd,
It droppeth as the gentle rain from heaven
Upon the place beneath: it is twice blest,
It blesseth him that gives, and him that takes,
'Tis mightiest in the mightiest, it becomes
The throned monarch better than his crown.
His sceptre shows the force of temporal power,
The attribute to awe and majesty,
Wherein doth sit the dread and fear of kings:
But mercy is above this sceptred sway,
It is enthroned in the hearts of kings,
It is an attribute to God himself;
And earthly power doth then show likest God's
When mercy seasons justice: therefore Jew,
Though justice be thy plea, consider this,
That in the course of justice, none of us
Should see salvation: we do pray for mercy,
And that same prayer doth teach us all to render
The deeds of mercy. I have spoke thus much
To mitigate the justice of thy plea,
Which if thou follow, this strict court of Venice
Must needs give sentence 'gainst the merchant there.
---
Learn more about The Merchant of Venice
A Midsummer Night's Dream (Act 1 Scene 1)
Helena:
How happy some o'er other some can be!
Through Athens I am thought as fair as she.
But what of that? Demetrius thinks not so;
He will not know what all but he do know;
And as he errs, doting on Hermia's eyes,
So I, admiring of his qualities.
Things base and vile, folding no quantity,
Love can transpose to form and dignity:
Love looks not with the eyes, but with the mind,
And therefore is wing'd Cupid painted blind;
Nor hath Love's mind of any judgement taste:
Wings, and no eyes, figure unheedy haste:
And therefore is Love said to be a child,
Because in choice he is so oft beguil'd.
As waggish boys in game themselves forswear,
So the boy Love is perjured everywhere;
For ere Demetrius look'd on Hermia's eyne,
He hail'd down oaths that he was only mine;
And when this hail some heat from Hermia felt,
So he dissolved, and showers of oaths did melt.
I will go tell him of fair Hermia's flight:
Then to the wood will he tomorrow night,
Pursue her; and for this intelligence
If I have thanks, it is a dear expense.
But herein mean I to enrich my pain,
To have his sight thither and back again.
---
Nail this monologue: Midsummer Night's Dream
A Midsummer Night's Dream (Act 2 Scene 1)
Titania:
These are the forgeries of jealousy:
And never, since the middle summer's spring,
Met we on hill, in dale, forest or mead,
By paved fountain, or by rushy brook,
Or in the beached margent of the sea,
To dance our ringlets to the whistling wind,
But with thy brawls thou hast disturb'd our sport.
Therefore the winds, piping to us in vain,
As in revenge have suck'd up from the sea
Contagious fogs; which, falling in the land,
Have every pelting river made so proud
That they have overborne their continents.
The ox hath therefore stretch'd his yoke in vain,
The ploughman lost his sweat, and the green corn
Hath rotted ere his youth attain'd a beard;
The fold stands empty in the drowned field,
And crows are fatted with the murrion flock;
The nine-men's-morris is fill'd up with mud,
And the quaint mazes in the wanton green
For lack of tread are undistinguishable.
The human mortals want their winter cheer:
No night is now with hymn or carol blest.
Therefore the moon, the governess of floods,
Pale in her anger, washes all the air,
That rheumatic diseases do abound.
And thorough this distemperature we see
The seasons alter: hoary-headed frosts
Far in the fresh lap of the crimson rose;
And on old Hiems' thin and icy crown,
An odorous chaplet of sweet summer buds
Is, as in mockery, set: the spring, the summer
The childing autumn, angry winter, change
Their wonted liveries, and the mazed world,
By their increase, now knows not which is which.
And this same progeny of evils comes
From our debate, from our dissension;
We are their parents and original.
---
This is a fantastic a descriptive speech from Titania. She talking to Oberon (the fairy King) and is trying to explain how their feuding is causing havoc on the weather and on human life.
A Midsummer Night's Dream (Act 3 Scene 2)
Helena:
Lo, she is one of this confederacy!
Now I perceive they have conjoin'd all three
To fashion this false sport in spite of me.
Injurious Hermia! Most ungrateful maid!
Have you conspired, have you with these contriv'd,
To bait me with this foul derision?
Is all the counsel that we two have shared,
The sisters' vows, the hours that we have spent
When we have chid the hasty-footed time
For parting us – O, is all forgot?
All school-days' friendship, childhood innocence?
We, Hermia, like two artificial gods,
Have with our needles created both one flower,
Both on one sampler, sitting on one cushion,
Both warbling of one song, both in one key,
As if our hands, our sides, voices and minds,
Had been incorporate. So we grew together
Like a double cherry, seeming parted
But yet an union in partition,
Two lovely berries moulded the one stem;
So with two seeming bodies but one heart;
Two of the first, like coats in heraldry,
Due but to one, and crowned with one crest.
And will you rent our ancient love asunder
To join with men in scorning your poor friend?
It is not friendly, 'tis not maidenly;
Our sex as well as I may chide you for it,
Though I alone do feel the injury.
---
Learn more about A Midsummer Night's Dream
Much Ado About Nothing (Act 3 Scene 2)
Beatrice:
What fire is in mine ears? Can this be true?
Stand I condemn'd for pride and scorn so much?
Contempt, farewell! and maiden pride, adieu!
No glory lives behind the back of such.
And, Benedick, love on; I will requite thee,
Taming my wild heart to thy loving hand:
If thou dost love, my kindness shall incite thee
To bind our loves up in a holy band;
For others say thou dost deserve, and I
Believe it better than reportingly.
---
Beatrice is one of Shakespeare's most feisty and quick-witted characters. This monologue occurs after she has just found out her quipping partner, Benedick, is in love with her. She is confused and in disbelief.
Much Ado About Nothing (Act 4 Scene 1)
Beatrice: Kill Claudio! You kill me to deny it. Farewell. I am gone, though I am
here: there is no love in you: nay, I pray you, let me go. In faith, I will go. You
dare easier be friends with me than fight with my enemy. Is Claudio not
approved in the height a villain, that hath slandered, scorned, dishonoured
my kinswoman? O that I were a man! What, bear her in hand until they
come to take hands ; and then, with public accusation, uncovered slander,
unmitigated rancour, – O, God that I were a man! I would eat his heart in the
market-place. Talk with a man out at window! A proper saying! Sweet Hero!
She is wronged, she is slandered, she is undone. Princes and counties!
Surely, a princely testimony, a goodly count, Count Comfect; a sweet
gallant surely! O that I were a man for his sake! Or that I had any friend
would be a man for my sake! But manhood is melted into courtesies, valour
into compliment, and men are only turned into tongue, and trim ones too :
he is now as valiant as Hercules that only tells a lie and swears it. I cannot
be a man with wishing, therefore I will die a woman with grieving.
Othello (Act 4 Scene 3)
Emilia:
Yes, a dozen, and as many to th' vantage as
Would store the world they played for.
But I do think it is their husbands' faults
If wives do fall. Say that they slack their duties
And pour our treasures into foreign laps;
Or else break out in peevish jealousies,
Throwing restraint upon us; or say they strike us,
Or scant our former having in despite,
Why, we have galls: and though we have some grace,
Yet have we some revenge. Let husbands know
Their wives have sense like them: they see and smell
And have their palates both for sweet and sour
As husbands have. What is it that they do
When they change us for others? Is it sport?
I think it is. And doth affection breed it?
I think it doth. Is't frailty that thus errs?
It is so too. And have not we affections?
Desires for sport? and frailty, as men have?
Then let them use us well: else let them know,
The ills we do, their ills instruct us so.
---
For a detailed analysis of Emilia's Monologue
Richard III (Act 1 Scene 2)
Lady Anne:
What, do you tremble? Are you all afraid?
Alas, I blame you not; for you are mortal,
And mortal eyes cannot endure the devil.
Avaunt, thou dreadful minister of hell!
Thou hadst but power over his mortal body:
His soul thou canst not have; therefore begone.
Foul devil, for God's sake, hence, and trouble us not;
For thou hast made the happy earth thy hell,
Fill'd it with cursing cries and deep exclaims.
If thou delight to view thy heinous deeds,
Behold this pattern of thy butcheries.
O gentlemen! See, see dead Henry's wounds
Open their congeal'd mouths and bleed afresh.
Blush, Blush, thou lump of foul deformity,
For 'tis thy presence that exhales this blood
From cold and empty veins where no blood dwells:
Thy deed, inhuman and unnatural
Provokes this deluge most unnatural.
O God! Which this blood mad'st, revenge his death;
O earth! Which this blood drink'st, revenge his death;
Either heav'n with lightning strike the murderer dead,
Or earth gape open wide and eat him quick,
As thou dost swallow up this good King's blood
Which his hell-govern'd arm hath butchered.
Romeo and Juliet (Act 2 Scene 2)
Juliet: O Romeo, Romeo, wherefore art thou Romeo?
Deny thy father and refuse thy name.
Or if thou wilt not, be but sworn my love
And I'll no longer be a Capulet.
'Tis but thy name that is my enemy:
Thou art thyself, though not a Montague.
What's Montague? It is nor hand nor foot
Nor arm nor face nor any other part
Belonging to a man. O be some other name.
What's in a name? That which we call a rose
By any other name would smell as sweet;
So Romeo would, were he not Romeo call'd,
Retain that dear perfection which he owes
Without that title. Romeo, doff thy name,
And for that name, which is no part of thee,
Take all myself.
Romeo and Juliet (Act 2 Scene 5)
Juliet:
The clock struck nine when I did send the nurse;
In half an hour she promis'd to return.
Perchance she cannot meet him – that's not so.
O, she is lame! Love's heralds should be thoughts,
Which ten times faster glide that the sun's beams
Driving back shadows over louring hills;
Therefore do nimble-pinion'd doves draw Love,
And therefore hath the wind-swift Cupid wings.
Now is the sun upon the highmost hill
Of this day's journey; and from nine till twelve
Is three long hours, yet she is not come.
Had she affections and warm youthful blood,
She would be as swift in motion as a ball;
My words would bandy her to my sweet love,
And his to me.
But old folks – many feign as they were dead
Unwieldy, slow, heavy, and pale as lead.
O God, she comes.
Romeo an Juliet (Act 3 Scene 2)
Juliet: Gallop apace, you fiery-footed steeds,
Towards Phoebus' lodging. Such a waggoner
As Phaethon would whip you to the west
And bring in cloudy night immediately.
Spread thy close curtain, love-performing night,
That runaway's eyes may wink, and Romeo
Leap to these arms, untalk'd of and unseen.
Lovers can see to do their amorous rites
By their own beauties; or, if love be blind,
It best agrees with night. Come, civil night,
Thou sober-suited matron, all in black,
And learn me how to lose a winning match
Play'd for a pair of stainless maidenhoods.
Hood my unmann'd blood, bating in my cheeks,
With thy black mantle, till strange love grow bold,
Think true love acted simple modesty.
Come night, come Romeo, come thou day in night,
For thou wilt lie upon the wings of night
Whiter than new snow on a raven's back.
Come gentle night, come loving black-brow'd night,
Give me my Romeo; and when he shall die
Take him and cut him out in little stars,
And he will make the face of heaven so fine
That all the world will be in love with night,
And pay no worship to the garish sun.
O, I have bought the mansion of a love
But not possess'd it, and, though I am sold,
Not yet enjoy'd. So tedious is this day
As is the night before some festival
To an impatient child that hath new robes
And may not wear them. O, here comes my nurse.
And she brings news, and every tongue that speaks
But Romeo's name speaks heavenly eloquence.
The Taming of the Shrew (Act 5 Scene 2)
Kate: Fie, fie! Unknit that threatening unkind brow,
And dart not scornful glances from those eyes,
To wound thy lord, thy king, thy governor.
It blots thy beauty as frosts do bite the meads,
Confounds thy fame as whirlwinds shake fair buds,
And in no sense is meet or amiable.
A woman mov'd is like a fountain troubled,
Muddy, ill-seeming, thick, bereft of beauty,
And while it is so, none so dry or thirsty
Will deign to sip or touch one drop of it.
Thy husband is thy lord, thy life, thy keeper,
Thy head, thy sovereign; one that cares for thee,
And for thy maintenance; commits his body
To painful labour both by sea and land,
To watch the night in storms, the day in cold,
Whilst thou liest warm at home, secure and safe;
And craves no other tribute at thy hands
But love, fair looks, and true obedience;
Too little payment for so great a debt.
Such duty as the subject owes the prince
Even such a woman oweth to her husband.
And when she is froward, peevish, sullen, sour,
And not obedient to his honest will,
What is she but a foul contending rebel
And graceless traitor to her loving lord?
I am asham'd that women are so simple
To offer war where they should kneel for peace,
Or seek for rule, supremacy, and sway,
When they are bound to serve, love, and obey.
Why are our bodies soft, and weak, and smooth,
Unapt to toil and trouble in the world,
But that our soft conditions and our hearts
Should well agree with our external parts?
Come, come, you froward and unable worms,
My mind hath been as big as one of yours,
My heart as great, my reason haply more,
To bandy word for word and frown for frown.
But now I see our lances are but straws,
Our strength as weak, our weakness past compare,
That seeming to be most which we indeed least are.
Then vail your stomachs, for it is no boot,
And place your hands below your husband's foot.
In token of which duty, if he please,
My hand is ready, may it do him ease.
Titus Andronicus (Act 2 Scene 3)
Tamora: Have I not reason, think you, to look pale?
These two have 'ticed me hither to this place:
A barren detested vale, you see it is;
The trees, though summer, yet forlorn and lean,
O'ercome with moss and baleful mistletoe;
Here never shines the sun, here nothing breeds
Unless the nightly owl or fatal raven.
And when they show'd me this abhorred pit,
They told me here at dead time of the night
A thousand fiends, a thousand hissing snakes,
Ten thousand swelling toads, as many urchins,
Would make such fearful and confused cries
As any mortal body hearing it
Should straight fall mad, or else die suddenly.
No sooner had they told this hellish tale,
But straight they told me they would bind me here
Unto the body of a dismal yew
And leave me to this miserable death.
And then they call'd me foul adulteress,
Lascivious Goth, and all the bitterest terms
That ever ear did hear to such effect.
And, had you not by wondrous fortune come,
This vengeance on me had they executed.
Revenge it, as you love your mother's life,
Or be ye not henceforth called my children.
Troilus and Cressida (Act 3 Scene 2)
Cressida:
Boldness comes to me now, and brings me heart:
Prince Troilus, I have lov'd you night and day
For many weary months.
Hard to seem won; but I was won, my lord,
With the first glance that ever – Pardon me:
If I confess much you will play the tyrant.
I love you now, but till now not so much
But I might master it. In faith I lie –
My thoughts were like unbridled children, grown
Too headstrong for their mother. – See, we fools!
Why have I blabb'd? Who shall be true to us
When we are so unsecret to ourselves? –
But though I lov'd you well, I woo'd you not;
And yet, good faith, I wish'd myself a man,
Or that we women had men's privilege
Of speaking first. Sweet, bid me hold my tongue,
For in this rapture I shall surely speak
The thing I shall repent. See, see, your silence,
Cunning in dumbness, from my weak draws
My very soul of counsel. Stop my mouth.
Twelfth Night (Act 2 Scene 2)
Viola: I left no ring with her: what means this lady?
Fortune forbid my outside have not charm'd her!
She made good view of me, indeed so much,
That sure methought her eyes had lost her tongue,
For she did speak in starts distractedly.
She loves me, sure; the cunning of her passion
Invites me in this churlish messenger.
None of my lord's ring? Why, he sent her none.
I am the man: if it be so, as 'tis,
Poor lady, she were better love a dream.
Disguise, I see thou art a wickedness,
Wherein the pregnant enemy does much.
How easy is it for the proper false
In women's waxen hearts to set their forms!
Alas, our frailty is the cause, not we,
For such as we are made of, such we be.
How will this fadge? My master loves her dearly;
And I, poor monster, fond as much on him,
And she, mistaken, seems to dote on me:
What will become of this? As I am man,
My state is desperate for my master's love:
As I am woman (now alas the day!)
What thriftless sighs shall poor Olivia breathe?
O time, thou must untangle this, not I;
It is too hard a knot for me t'untie.
The Two Gentlemen of Verona (Act 1 Scene 2)
Julia:
Nay, would I were so anger'd with the same!
O hateful hands, to tear such loving words;
Injurious wasps, to feed on such sweet honey,
And kill the bees that yield it, with your stings!
I'll kiss each several paper for amends.
Look, here is writ 'kind Julia.' Unkind Julia!
As in revenge of thy ingratitude,
I throw thy name against the bruising stones,
Trampling contemptuously on thy disdain.
And here is writ 'love-wounded Proteus'.
Poor wounded name: my bosom, as a bed,
Shall lodge thee till thy wound be thoroughly heal'd;
And thus I search it with a sovereign kiss.
But twice, or thrice, was 'Proteus' written down:
Be calm, good wind, blow not a word away,
Till I have found each letter, in the letter,
Except mine own name: that some whirlwind bear
Unto a ragged, fearful, hanging rock,
And throw it thence into the raging sea.
Lo, here in one line is his name twice writ:
'Poor forlorn Proteus', 'passionate Proteus'.
'To the sweet Julia': that I'll tear away.
And yet I will not, sith so prettily
He couples it to his complaining names.
Thus will I fold them one on another:
Now kiss, embrace, contend, do what you will.
---
Injurious: something that causes pain or harm (adjective)
Disdain: to look down on something with contempt; to despise (verb/noun)
Sovereign: excellent, leading or outstanding (adjective)
Thence: from there, from that place (adverb)
Forlorn: abandoned, outcast (adjective)
Sith: since (conjunction)
The Two Gentlemen of Verona (Act 4 Scene 4)
Julia:
How many women would do such a message?
Alas, poor Proteus! thou hast entertain'd
A fox to be the shepherd of thy lambs.
Alas, poor fool! why do I pity him
That with his very heart despiseth me?
Because he loves her, he despiseth me;
Because I love him I must pity him.
This ring I gave him when he parted from me,
To bind him to remember my good will;
And now am I, unhappy messenger,
To plead for that which I would not obtain,
To carry that which I would have refused,
To praise his faith which I would have dispraised.
I am my master's true-confirmed love;
But cannot be true servant to my master,
Unless I prove false traitor to myself.
Yet will I woo for him, but yet so coldly
As, heaven it knows, I would not have him speed.
---
Despiseth: third-person singular simple present indicative form of despise (verb)
Speed: meet with success, succeed (verb/noun)
The Winter's Tale (Act 3 Scene 2)
Herminone: Sir, spare your threats:
The bug which you would fright me with, I seek.
To me can life be no commodity;
The crown and comfort of my life, your favour,
I do give lost, for I do feel it gone,
But know not how it went. My second joy,
And first-fruits of my body, from his presence
I am barred, like one infectious. My third comfort,
Starred most unluckily, is from my breast –
The innocent milk in its most innocent mouth –
Haled out to murder. Myself on every post
Proclaimed a strumpet; with immodest hatred
The childbed privilege denied, which 'longs
To women of all fashion; lastly, hurried
Here to this place, i'th' open air, before
I have got strength of limit. Now, my liege,
Tell me what blessings I have here alive
That I should fear to die. Therefore proceed.
But yet hear this – mistake me not: no life,
I prize it not a straw; but for mine honour,
Which I would free – if I shall be condemned
Upon surmises, all proofs sleeping else
But what your jealousies awake, I tell you
'Tis rigour and not law. Your honours all,
I do refer me to the Oracle:
Apollo be my judge!
The Winter's Tale (Act 3 Scene 2)
Paulina: What studied torments, tyrant, hast for me?
What wheels? racks? fires? what flaying? boiling?
In leads or oils? What old or newer torture
Must I receive, whose every word deserves
To taste of thy most worst? Thy tyranny,
Together working with thy jealousies
(Fancies too weak for boys, too green and idle
For girls of nine), O think what they have done
And then run mad indeed: stark mad! For all
Thy by-gone fooleries were but spices of it.
That thou betray'dst Polixenes, 'twas nothing;
That did but show thee, of a fool, inconstant
And damnable ingrateful: nor was't much,
Thou wouldst have poison'd good Camillo's honour,
To have him kill a king; poor trespasses,
More monstrous standing by: whereof I reckon
The casting forth to crows thy baby daughter,
To be or none or little; though a devil
Would have shed water out of fire ere done't:
Nor is't directly laid to thee, the death
Of the young prince, whose honourable thoughts
(Thoughts high for one so tender) cleft the heart
That could conceive a gross and foolish sire
Blemish'd his gracious dam: this is not, no,
Laid to thy answer: but the last–O lords,
When I have said, cry 'woe!' — the queen, the queen,
The sweet'st, dear'st creature's dead: and vengeance for't
Not dropp'd down yet.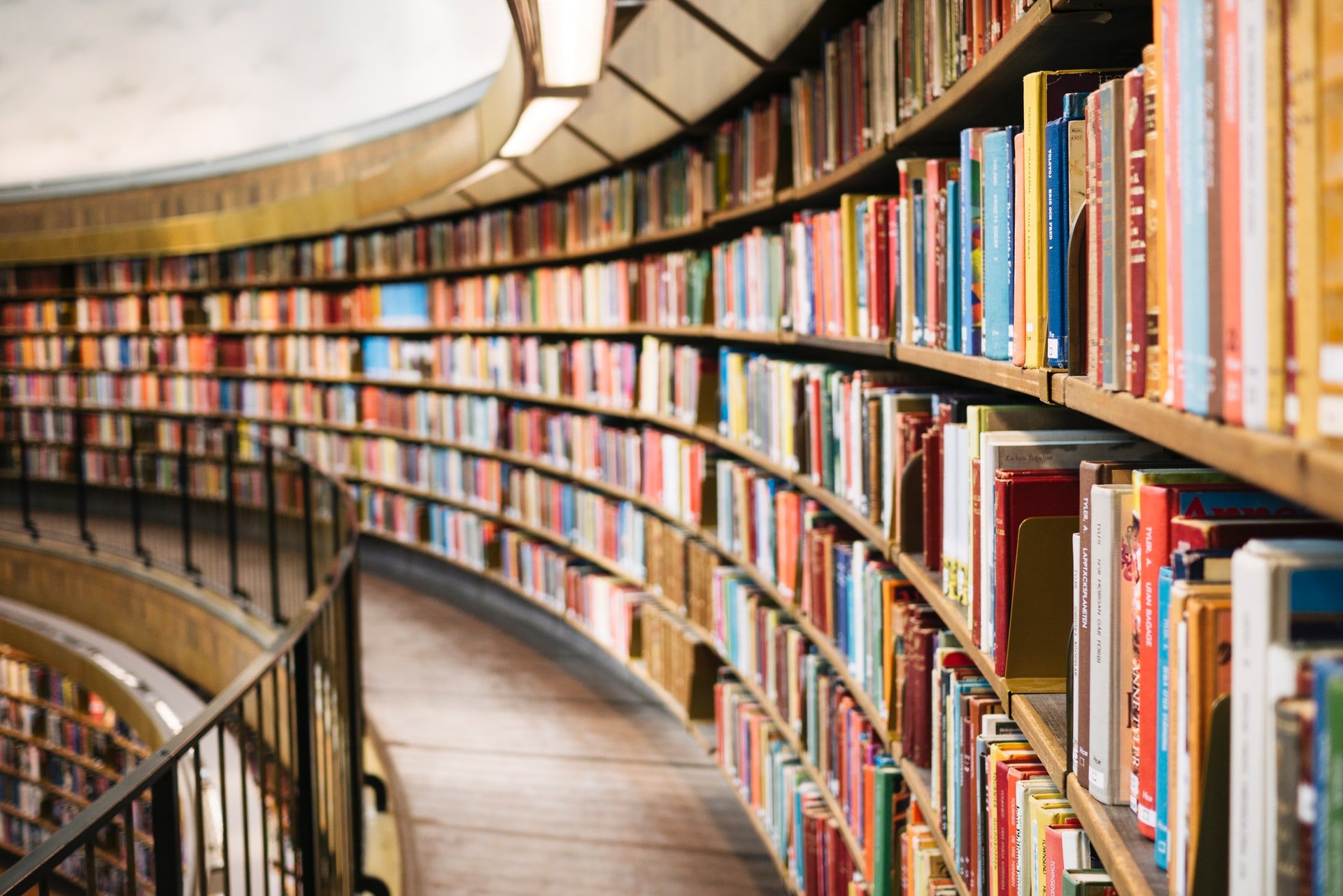 Choosing the right Shakespeare monologue
This is a comprehensive list of female Shakespeare monologues, and it can be intimidating. So here are some thoughts on picking the perfect monologue.
It's a great idea to pick a monologue that feels natural. Is the character similar in age and disposition? That doesn't mean you can't choose a monologue that challenges you, but ideally you want something that you feel relaxed performing. If you are rushed for time, pick a monologue from a play you are familiar with. You really need to understand the context of a monologue you're performing, especially with a Shakespeare monologue.
Preparing a Shakespeare Monologue
Read the play.
Look up unfamiliar words.
Understand the circumstances of the monologue. Who are you talking to? Where are you? What has just happened?
If you need more help rehearsing your monologue we discuss it further in how to rehearse a monologue.
If you have any other suggestions for monologues let us know in a comment below. We want to make this the most comprehensive female monologue list possible so do get in touch. If you feel like you are struggling with your acting check out how to act. This is an in-depth page to improve your acting craft. 
About the Author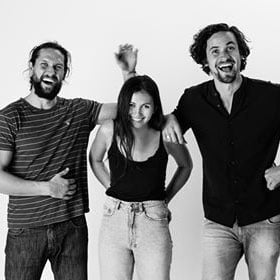 is made up of young professional actors and writers from around the world. This team includes Andrew Hearle, Luke McMahon, Indiana Kwong, Patrick Cullen and many more. We all work together to contribute useful articles and resources for actors at all stages in their careers.