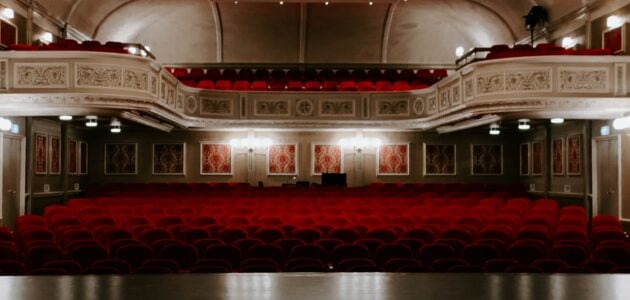 This article contains a list of the best modern plays written after the year 2000. Most people, when you mention theatre, think of the classics: A Streetcar Named Desire, The Importance of Being Earnest, Hamlet, Tartuffe, Uncle Vanya, Waiting for Godot… Granted, these are all great works and are classics for a reason. That being said, there is much more to theatre the titles you encounter in a first-year-uni reading list. Theatre continues to grow and evolve as an art form; contrary to what you may have learned studying drama in high school, some of the greatest works to grace the stages of the world have been written in this very century.
Updated 4th October, 2022.
The best modern plays are inspired by the unique issues faced by people in contemporary society. They are just as effective in their ability to make audiences laugh, cry, think and feel as the great works that came before them. Because of the rise of underground and independent theatre, these modern works are beautifully suited to smaller companies, found spaces and intimate theatres—which is important when making theatre on a budget!
A List of Best Modern Plays
Below is a list of awesome pieces for theatre written in this century. Keep them in mind when programming your next season, finding a scene for class or that perfect monologue for your self-tape or reel. And before we jump in, don't forget that the choices below (presented in the order we thought of them) represent the opinions of the StageMilk team. If you think we've missed something important, let us know!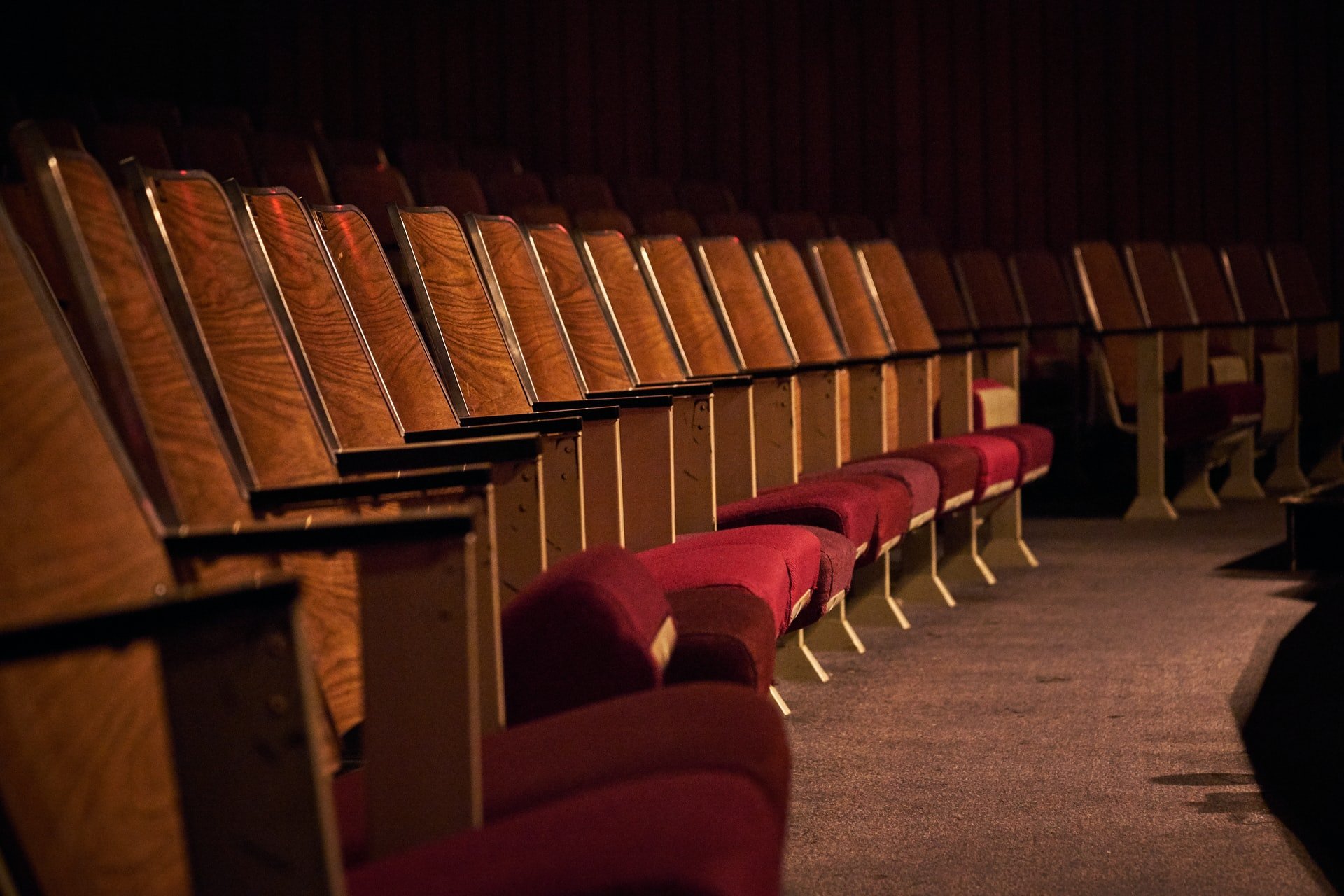 The Aliens by Annie Baker (2010)
Set in Vermont, The Aliens
follows friends KJ and Jasper—two thirty-somethings that hang out behind a coffee shop,—who take a liking to a high-schooler who works at the shop and decide to teach him the ways of the world. It's a famously slow, awkward play (Baker states, in the text, that one third of the piece should be silent) and yet it captures its themes of aimlessness and male bonding perfectly. Hilarious, heartfelt, unexpectedly tragic.
Sweat by Lynn Nottage (2017) 
This incredible play was awarded the Pulitzer Prize in 2017. Set in a working class bar just about anywhere in America, it follows the characters through their exploration of race, class and the death of the American Dream—how their hopes, jobs and futures can be shipped away to a foreign land in a matter of moments. It jumps through time showing before and after the languid present, giving audiences a glimpse beyond the mundane of the characters' boiling frog lives.
Enron by Lucy Prebble (2009)
Based on the true story of Enron's meteoric rise, spectacular fall and the criminal conspirators responsible, Prebble's play investigates the fast-paced, high stakes-world of corporate America. The characters are gripping, the dialogue is punchy and theatrical. What elevates this story from countless imitators is its willingness to disperse the real-world situations and characters with moments of theatrical surrealism: dance sequences, visual motifs and two on-stage velociraptors who stalk the cast and audience alike.
Yen by Anna Jordan (2015)
Yen is a story of two teenage brothers, their barking dog, the girl who comes to complain about the noise and the mother they love but can't rely on. It's a brilliant, shocking piece of theatre that packs one hell of a punch in its awful climax. However dramatic the traffic of the stage, it's Jordan's perfectly wrought characters that ensure the piece is always grounded.
Bengal Tiger at the Baghdad Zoo by Rajiv Joseph (2010)
Bengal Tiger was a Pulitzer finalist in 2010. The titular tiger witnesses the fall of Baghdad to the invading American troops, who subsequently murder him after he tries to eat one of them. His ghost then stalks the streets of Baghdad, searching for the meaning of life amongst the needless destruction of war. When the play debuted on Broadway, the role of the tiger was actually played by Robin Williams—his only starring role in a Broadway play and the last before his death in 2014.
Motortown by Simon Stephens (2006)
Drawing strong parallels to Georg Büchner's classic postmodern play Woyzeck, Motortown
is the harrowing tale of a young veteran and his return to England after a tour in Afghanistan. Damaged from the war and already prone to violence, Danny finds an England that he doesn't like as much as it seems to dislike him back.
Love and Money by Dennis Kelly (2006)
Capitalism, debt and the culture of consumerism is thoroughly dissected in this work by Kelly. Following a couple in great debt but with a yearning for the finer things, Love and Money questions the morality surrounding money and our apparent need to buy more, have more and earn more.
Reasons to be Pretty by Neil LaBute (2008)
Following the success of The State of Things and Fat Pig, Reasons to be Pretty is the third of LaBute's works to investigate body image. When Steph finds out her boyfriend Greg thinks she is average looking, their relationship implodes spectacularly. This hilarious and uncomfortably real four-hander dissects with relationships, infidelity, heartbreak and the need to feel attractive.
King Charles III by Mike Bartlett (2015)
If you like your classics but want something new, then this is the play for you. Written in the style of a Shakespearean history, King Charles III shows a potential future in which the King formerly known as Prince ascends to the throne and flexes his new-found power. Given the passing of Queen Elizabeth II and the actual ascension of Charles III, we can only wait to see how truthful this play will prove to be.
Rabbit Hole by David Lindsay-Abaire (2005)
Lindsay-Abaire's Pulitzer Prize-winning play (2007) examines a family's grief and recovery after losing a young child to an accident. While such explorations are often cauterized within the immediate family dynamic, Rabbit Hole goes one further and introduces the teenaged boy responsible for the death. The play examines the way grief ripples out and causes shockwaves far beyond the initial event, sometimes with confronting ferocity, but always with a sense of care.
The Wonderful World of Dissocia by Anthony Neilson (2004)
Dissocia is about a young woman named Lucy, who suffers from dissociative disorder. In the first act, she journeys into the strange, eponymous world where the people and troubles in her real life manifest as its bizarre inhabitants. In the sombre, second act, we see the bland setting of her hospital room: the 'normal' she is told she should return to despite its unappealing visage. It's a little bit Alice in Wonderland, a little bit Wizard of Oz, entertaining and exciting without sacrificing its goal of exploring the topic of mental health and treatment.
Wasted by Kate Tempest (2012)
Three twenty-somethings have to deal with the reality of life setting in. The parties and drugs and drinking become as stale and mundane as the jobs they keep, and all the while their futures seem to beckon and threaten them simultaneously. At what point does getting wasted just become a life wasted? And is the alternative any better?
Blink by Phil Porter (2012)
Blink is a touching tale of two lonely people from strikingly different backgrounds. Where it gets weird—and it does, and quickly—is the way they communicate: through a screen on a baby monitor that connects their upstairs/downstairs apartments. A wordless romance becomes a beautiful friendship, just as seamlessly as observing gives way to surveillance (even stalking). It's a quirky, delightful play that isn't afraid of pushing into uncomfortable territories; it's also a play that has increasing relevance in a post-COVID age of Zoom calls and long-distance relationships.
The Humans by Stephen Karam (2014)
The Humans was nominated for a Pulitzer prize in Drama, won a Tony award for Best Play and was adapted into a feature film by the writer in 2021. It's a family drama that deals with imperfection, changing times and the generational divide, praised for its lack of artifice and intense naturalism. The trope of "family comes to dinner and chickens come home to roost" is a tried-and-true theatrical staple, but Karam bucks this trend by doing it damn well. It's a brilliant portrayal of a family in emotional freefall, with an ultimately uplifting, hopeful ending.
A Girl in School Uniform (Walks Into A Bar) by Lulu Raczka (2018)
Set in an alternate reality uncomfortably close to our own, A Girl in School Uniform (Walks Into A Bar) is a thriller about two women coping with the threat of violence in a world that seems uncaring of their fate. School girl Steph wanders into a bar run by Bell, seeking answers on what happened to her best friend who disappeared during one of the city's regular blackouts. The play leans on thriller tropes, shocking and scaring the audience into experiencing a similar level of fear and discomfort as the titular character. Sections of the story even play out in total darkness, making this show a must-see live!
When The Rain Stops Falling by Andrew Bovell (2008)
Already a modern Australian classic, When The Rain Stops Falling is a colossal work that spans generations and continents, reaching out into the future and beyond the realm of realism. The story follows intertwining family trees over the course of 80 years, as one horrific act takes root and spreads rot throughout all the lives that follow. Yet, it is the hope at the core of this tragedy that sticks with you—the even-slim chance that intergenerational trauma can be healed and left behind.
Revolt, She Said, Revolt Again by Alice Birch (2016)
Since its debut in 2016, this unconventional, urgent work struck a chord with women around the globe—not because it is particularly revolutionary (it is easy to see the influence of writers such as Sarah Kane/in-yer-face theatre), but because it is so clearly and brilliantly executed. The raw language and pared-down style means there's nothing to soften any blows or curtail any point Birch wants to make. It's angry, it's unapologetic, and it's not backing down.
The Ferryman by Jez Butterworth (2017)
How is a play of three hours, with two intermissions, thirty-five actors and one room this bloody good? It defies belief. Set in rural Northern Ireland in the thick of The Troubles, a day that's supposed to be a harvest celebration is disrupted when a family's past connection with the IRA resurfaces and threatens to tear them apart. There's a reason this one won an Olivier and Tony Award: it's gripping work that dares its audiences to look away, knowing they won't.
Doubt: A Parable by John Patrick Shanley (2004)
John Patrick Shanley's opus is a story of a Catholic priest who comes under suspicion of molesting a boy by a nun who is the principal of their school. Shanley's cleverly constructed dialogue never actually reveals the truth behind the rumour, leaving the audience suspended in ~doubt~, even as they leave. The play's infuriating refusal to relieve us of our uncertainty is its greatest strength, prompting ideas and conversations that cannot be wrapped up in the candy bar line after the curtain falls. It is almost redundant to mention the excellent filmed adaptation of this play, which featured Meryl Streep, Viola Davis and Philip Seymour Hoffman.
The Curious Incident of the Dog in the Night-Time by Simon Stephens (2012)
Another awards darling, Stephens' adaption of the beloved Mark Haddon novel about a teenager living on the autism spectrum is a certified theatrical blockbuster. It was originally produced at the National Theatre before it played on the West End for six years, Broadway for two and then toured internationally. The production is so successful because it's so inherently 'theatre': the stylised, physical language of the play gives us a beautiful glimpse at the world through Christopher's eyes as he struggles to make sense of the titular "curious incident" and its associated mysteries. It's a world that cannot be captured in a film or on the page, and serves as a reminder of why we all love this crazy thing called theatre in the first place.
Appropriate by Branden Jacobs-Jenkins (2014)
Much like August Osage County, Branden Jacobs-Jenkins (much better, fight us) play explores a family legacy in decay—just like the southern plantation home they once inhabited, and the United States around them. The drama of the play is ignited by the clearing of a deceased father's estate by his children, and the uncomfortable discovery of old photographs that document racially-motivated hate crimes on the family property. Unsurprisingly, the past can not remain buried and ignored by subsequent generations.
Yellow Face by David Henry Hwang (2007)
Yellow Face is a fascinating pseudo-autobiographical play that explores racism in American theatre and society. Hwang casts himself as protagonist, telling the story of his protesting of a Caucasian actor donning 'yellow face' make-up for the Broadway debut of Miss Saigon. Then, the story quickly spins into farce as he writes a play inspired by the events and accidentally does the exact same thing. Yellow Face plays with truth and history in the most delightful ways, and plays out like a brilliant, demented episode of This American Life.
People, Places & Things by Duncan Macmillan (2015)
Duncan Macmillan's exploration of addiction and recovery is something of an epic—following the journey of its protagonist through hospitals, support meetings and tense family encounters. It never promises catharsis, as that isn't the point of recovery, but it does offer audiences a glimpse of hope that the protagonist might just get better, might just get through it this time. It's uncompromising, confronting theatre at its very best.
Anatomy of a Suicide by Alice Birch (2017)
Anatomy of a Suicide examines the toll of suicide and mental illness on three generations of family, playing out in the same space over the 1970s, 1990s and 2030s. While a deeply personal show, author Birch actually based the play on academic studies rather than personal experience, giving the piece a tone of the authoritative and epic, as well as emotional. It's a hard read and confronting watch, but infinitely rewarding to those who step up.
Hangmen by Martin McDonagh (2015)
Few contemporary playwrights reach the notoriety of a figure like Martin McDonagh, who is cemented in the minds of theatre-goers by such classics as The Pillowman, The Cripple of Inishmaan and The Lieutenant of Inishmore. Hangmen unfolds with a sense of maturity and effortlessness that comes to any great writer later in their career. Its long, naturalistic scenes give way to the absurdist violence and action that is typically known of the writer. It is a fascinating fable, indicative of a master in their field at work.
Slave Play by Jeremy O. Harris (2018)
To say too much about Slave Play is to do any new audience members a disservice. It really has to be seen or read to be properly experienced and understood. It is a brilliant piece of writing by one of the world's greatest young playwrights, and its ability to delight, disgust and polarise audiences speaks to its staggering effectiveness. Go find a copy and prepare yourself for a ride.