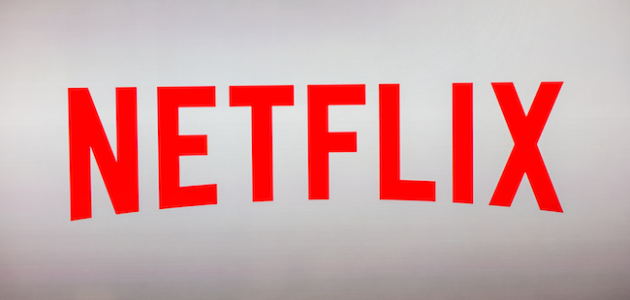 How to Audition for Netflix
Discretion: the following article contains information and advice that is practical, useful, and based on extensive research, (with the aid of snacks). Sick of dreaming about being on Netflix, and just want to go be on Netflix? Read on for ways to get an audition for a Netflix show.
Updated May 10 2021
The beast that is Netflix.
I devote more time to watching Netflix than I do to my boyfriend. Netflix has become a household name, a code word for sex, and an entire lifestyle. Needless to say, it's a big deal.
In terms of casting, Netflix gets brownie points for being open to unfamiliar names and faces. There is a huge amount of varied, interesting, unique, and game-changing series and films being produced and distributed by Netflix. This means more opportunities for varied, interesting, unique, and game-changing actors! Aziz Ansari, Juan Pablo Raba, Alison Brie, Krysten Ritter, Taylor Schilling, Travis Fimmel, Claire Foy, Michelle Dockery, Brit Marling, Stephen Amell. I can probably stop there. 
For these actors, it's not like Netflix just rocked up at their house with a six-pack saying, "Hey mate, we like your style, wanna be in our show?"
So, how did they do it? Well, that's what we are going to look at in this article. Enjoy! 
Skip to:
Netflix Audition Experiences
Vanessa Kirby's Audition
Vanessa Kirby talks about her experience auditioning for The Crown. If you haven't already seen it, it's The Crown is Netflix essential viewing! Kirby says that originally she auditioned for a different role, and heard nothing back. Not long after, she was speaking with a friend who went in for the role of Margaret. This friend mentioned that they still hadn't found 'the one'. Then Kirby thought, "that's because it's me!" She immediately called her agent, and told them she had to go in for the role. Low and behold, 2 weeks later, she had the role.
Claire Foy's Audtion
While we're on the topic of The Crown, Claire Foy has spoken at length about her audition experience for the leading role of Queen Elizabeth II. She was sent the script by her agent when she was five months pregnant and thought there was no way she would get it. When she did eventually book the gig, she had to make a decision about whether or not she would be up for it after having her child. You can watch the full interview here:
KJ Apa's Audition
K.J Apa, the star of Riverdale, had first auditioned for casting director David Rapaport, after having just stepped off a 12 hour flight, with very little time to prepare. 
"I'd just come over from New Zealand, and Riverdale was my first audition," said Apa. "So I remember going to the studio, auditioning with Dave, and it was kind of nothing. Nothing was really there, nothing happened." Roberto Aguirre-Sacasa, the executive producer of Riverdale, decided to bring K.J. in again, stating that "K.J. read for us and he was immediately Archie Andrews. It was the right combination of earnestness and edge. And he played the guitar like a dream."
Apa was better prepared for his audition this time around, bringing his electric guitar with him. "There were a couple Southern people in the theatre so I brung my guitar. I felt really confident after I played that song, because music comes really naturally to me and it's always something I've been really passionate about."
Carmen Cuba's Audition
Carmen Cuba, with two Emmy awards under her belt, spoke with Deadline about casting the hit Netflix series, Stranger Things. 
"We opened it up to kids all over the world. We saw nearly 2,000 kids internationally, but we didn't do any open calls. We agreed that with the time constraints of shooting a TV show—their first show, that they were going to be writing, directing, and showrunning—that probably what we were going to end up with were kids who had at least some experience. That's sort of where we drew the line. In the end, a few of them were on Broadway for years at a time, and they each had done at least one significant role. Millie was on a BBC miniseries where she was unbelievable; Finn [Wolfhard] had done an arc on a TV show, so none of them were inexperienced." 
Okay, enough case studies. All of these actors had training, agents and audition experience behind them. It wasn't pure luck. So how do you get to the position where you're ready for the audition room?
How to Get in the Netflix Audition Room
Get the Goods
CV/Resume – You're going to need some experience, even if it's just full of unpaid work or drama school productions.
You won't be taken seriously in this cut-throat industry without these things under your belt. It's sad, but true.
Get an Agent
There are too many actors in the world right now, so it's near impossible to get auditions without an acting agent or manager. Casting Director's simply do not have the time to trawl through thousands of reels, headshots, and CV's to find the one.
You'd be rich if you had a penny for every time StageMilk told you to 'get an agent', but we say it because it's true. Getting any agent, or some form of representation, will give you a step up. It will open you up to more possibilities. But signing with a top tier agent will definitely get you in the room more frequently and for bigger gigs. In saying that, there are ways around this. If you've got a fabulous reel, delicious headshots, and a CV with some credits, you can hustle your way into the room. Just make sure it's worth it. There is nothing worse than sweet-talking a leading Casting Director into seeing you, and then bombing your audition or just not being right for the part. Like a true Viking, pick your battles and make them count. I'll see you in Valhalla y'all .
Do Your Research
And here's where I direct you to iMDB pro. Read up on your favourite shows. Find out which casting directors worked on it. Research the the actors, and find their agents. So much data now in your hot, sweaty, desperate little hands.
Also, subscribe to the Hollywood Reporter. They post daily news about Film, TV, and the business. If you can keep up to date with the big players in the industry, you won't be thrown when you find yourself auditioning for them.
Be Prepared
If you do manage to get an audition for a Netflix film or series, you bloody better be prepared. We talk in more depth here about preparing for an audition. 
Master Your Accent
If an accent is required, make sure you brush up on that accent so you can go in feeling confident. The last thing you want to be thinking about is your accent. Do a thorough vocal warm up before your audition, and spend some time getting comfortable in the accent before you go in.
Know Your 'Type'
Don't scale yourself down for a role. If anything, think big! We recently put together an article on understanding your type and how to use it to your advantage (but also how to ignore it).
Take Risks!
You can practice this in everyday life. And you will become a really groovy, interesting person if you do. I'm always talking about what makes people sexy, (mainly because I'm single and a teeny bit desperate) but it's because I truly believe that risk-takers are very attractive. And casting director's are human beings too; they look for these qualities in actors. Don't believe me? Here's Margot Robbie to back me up:
"In my head I was like, 'You have literally 30 seconds left in this room and if you don't do something impressive nothing will ever come of it. It's a once-in-a-lifetime chance, just take it.' And so I start screaming at him and he's yelling back at me. And he's really scary. I can barely keep up. 

And he ends it saying, 'You should be happy to have a husband like me. Now get over here and kiss me.' So I walk up really close to his face and then I'm like, 'Maybe I should kiss him. When else am I ever going to get a chance to kiss Leo DiCaprio, ever?' 

But another part of my brain clicks and I just go, Whack! I hit him in the face. And then I scream, 'Fuck you!' And that's not in the script at all. The room just went dead-silent and I froze."
(Just in case you've been living under a rock, she booked the role.)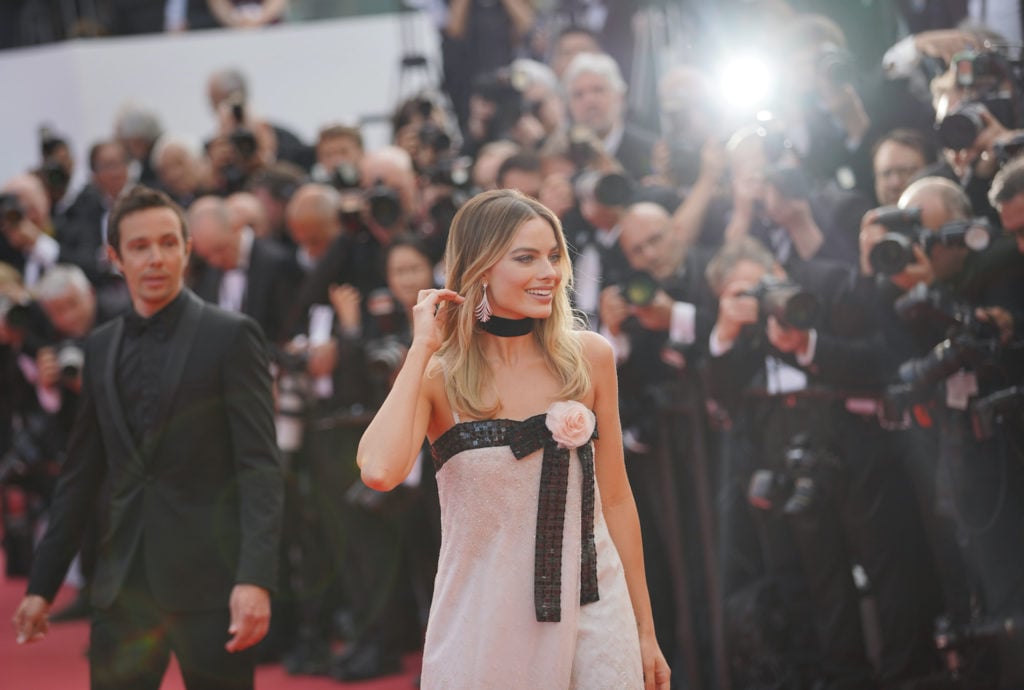 Are You Ready to Audition for Netflix?
So that's how you start on the path to audition for a Netflix show. But, are you ready for it?
First impressions are everything in the entertainment industry, and it's imperative that you turn up for each opportunity prepared and with confidence. It's a nerve-wracking experience and you want to walk into that room and do the best job you possibly can. I auditioned for Netflix just one week after I graduated Drama School, and boy did I wish I had more time! I was prepared, but nervous as hell and way too green. That's okay though, I had many more opportunities come my way from that Casting Director, so I obviously didn't do too bad!
My point is, if you don't feel ready yet, then what are the steps you need to take in order to build that confidence and solidify your skills? Do you need to do more research, learn more about the casting process, work on your US Accent (or whatever it is), do more training, or go to drama school? If you're reading this article and you're still in high school and have never been to an audition in your entire life, I recommend you build some experience first, before aiming straight for the big guns! Sign up for acting classes, read plays, read scripts, go to casting workshops. Do whatever you need to do so you feel more than ready when you walk into that audition room. When you are ready, the opportunities will come.
How to Contact Netflix
TLDR; don't.
This paragraph ain't gonna be long. Simple answer: don't. Do not contact Netflix. I 1000% guarantee that sending an email to [email protected] will not get you an audition. Netflix do not arrange auditions for their content from their head office. Netflix works with Production Companies, who then hire Casting Directors, and they are in charge of casting each production. So if you email [email protected] about an audition for Riverdale, you won't get a response.
Focus less on doing cold emails or knocking on locked doors from halfway across the globe. Instead put your energy into becoming a great actor with lots of training under your belt and great representation by either an agent or manager.
Who Casts Netflix Shows?
As I mentioned in the paragraph above, Netflix do not handle their own casting in house. Netflix are a PLATFORM, who hires PRODUCTION COMPANIES, who then hire CASTING DIRECTOR'S to cast their films/TV series. Casting Director's who commonly work with Netflix and on Netflix productions include:
David Rapaport and Lyndsey Baldasare (Riverdale, You, Chilling Adventures of Sabrina)
Elizabeth Barnes (GLOW)
Jennifer Euston (GLOW, Orange is the New Black)
Barbara Fiorentino (13 Reasons Why)
Allison Jones (Master of None, Arrested Development)
Amber Horn (13 Reasons Why)
Lara Mayfield and Julie Schubert (Jessica Jones, House of Cards)
The list goes on, and on, and on…. and on! So many casting directors have worked with Netflix (on multiple productions) and these casting directors also cast many other productions not associated with Netflix.
So there's no need to hedge your bets on one particular casting director and try to get into that audition room. Instead, focus on getting more auditions full stop. It's about making great impressions in every room you walk in to to give yourself the best opportunity at landing roles down the track. Get to know these casting directors (that doesn't mean Tweet them or direct message them on Instagram; that also doesn't work! ) by following their work, doing your research and staying up to date with the industry. I have personally auditioned for Netflix productions many times, and every single one came as a complete surprise, via my agent, here in Australia.
What's it like working with Netflix?
Netflix are a huge platform, with tonnes of money to throw at tonnes of stories, which is truly incredible when you think about it. Long gone are the days where we relied solely on Television Networks, which all had a specific style and tone of show that they liked to produce. Netflix host a huge array of different themes, genres and diverse stories. This means working with them is many peoples' dream. You'll most definitely be paid well, be taken care of, and get an opportunity to build a platform for yourself as an actor. In a nutshell, working with Netflix is pretty great.
Final Note:
There are so many crazy successful audition stories that all resulted in an actor taking a risk, knowing who they are, and not caring about success or failure. Something to remember is that Casting Directors are on your side. They want to see new faces, new talents, and they want you to succeed in the room. You can now take that pressure off your shoulders. Give yourself permission to fail, and then I swear to you, you won't.
Off you go children, be a Daredevil, G.L.O.W. and remember that Stranger Things have happened.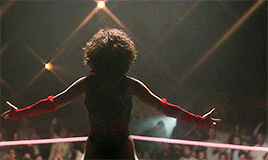 Don't know where to start?
If you are serious about achieving this goal of getting an audition for Netflix, it all starts with putting in the work. You have to get as good as you possibly can at acting so when that opportunity comes you can smash it out of the park. If you're willing to put in the work and come train with us, learn more. (However, if you just want to get famous, this isn't for you!)