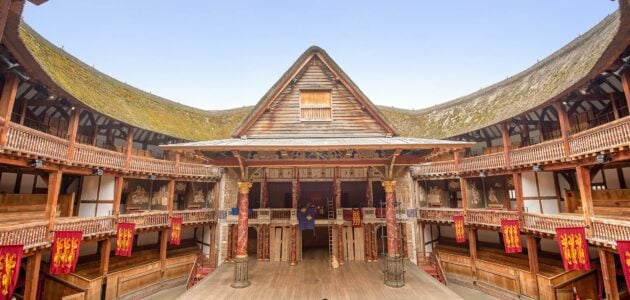 This is our list of the best Shakespeare plays (Updated May 2020). We have included his complete works of 37 plays ranked from best to worst. Coming up with a definitive list of top Shakespeare plays was tough. Very tough. There were fights within the StageMilk ranks, but we are very proud of this list. We all put forward our favourites, and why we loved them, then we looked at other great resources: books, interviews and scholars. We asked teachers, scholars, actors, and directors and this was what we came up with. At the end of the day it always comes back to personal taste, so yes this is a very subjective list. But put simply: these are the plays we loved the most!
We wanted to make this list to help inspire actors to read more of Shakespeare's plays. Though I think we should all read his complete works, there are clearly some standouts that we want to encourage actors to read. (It was also just really fun to put together).Everyone has their own connection with Shakespeare and it changes over time. The plays we love as teenagers sometimes become the ones we can't detest later in life. Hopefully this list inspires you to think deeply about which plays you love, and why.
Shakespeare offers actors some of the most muscular and detailed text that you can work with. It is fantastic stuff to hone your craft. If you want to learn more about acting Shakespeare we have tonnes of great content on the site. But at the end of the day, reading his plays is one of the best ways to improve your Shakespearean skills.
Shakespeare's plays are put on throughout the world, and so being familiar with them, and understanding the language, is an essential skill for an actor. This is our list, and a great starting point if you haven't read much Shakespeare, but feel free to let us know what you think in a comment below. If you can read all these great Shakespeare plays you will be well on the way to having a deep understanding of his work.
Shakespeare Plays (From Best to Worst)
1

Tragedy
Written 1599-1601

2

Tragedy
Written 1605-1606

3

Tragedy
Written 1606

4

Tragedy
Written 1603-1604

5

Tragedy
Written 1592-1593

6

Comedy
Written 1595

7

Tragedy
Written 1595

8

Tragedy
Written 1598-1599

9

Comedy
Written 1601-1602

10

History
Written before 1597

11

History
Written 1595

12

Comedy
Written 1599

13

Comedy
Written 1610–1611

14

Comedy
Written 1598-1599

15

History
Written before 1599

16

Comedy

Written 1596-1599

17

History
Written before 1597

18

Tragedy
Written 1605-1608

19

Tragedy
Written around 1607

20

Comedy

21

Comedy
Written mid-1590s

22

Comedy
Written 1603-1604

Henry VI Part 1

23

History
Written 1591

Taming of the Shrew

24

Comedy

Written 1590-1591

Henry VI Part 3

25

History
Written 1591

Cymbeline

26

Tragedy

Henry VI Part 2

27

History

Written 1591

The Comedy of Errors

28

Comedy

Titus Andronicus

29

Tragedy

Written 1588-1593

30

History
Written mid-1590s

All's Well That Ends Well

31

Comedy
Written 1598-1608

Troilus and Cressida

32

Comedy

Timon of Athens

33

Comedy
Written 1605–1606

Two Gentlemen of Verona

34

Comedy

Henry VIII

35

Comedy

36

Comedy

37

Comedy
---
Note: we have not included Two Noble Kinsman or Edward 3.
I am sure many of you will disagree with this list, but I love that. I think Shakespeare means something different to all of us. But I hope you have enjoyed reading out list of best Shakespeare plays. We have a full listing of all Shakespeare plays, if you want to see an unranked list of the Bard's work.
At the end of the day the more you read Shakespeare's work the better you get at performing it. Here is a snippet from an interview with one of the leading authorities on Shakespeare, Damien Ryan. Damien is the artistic director of Sport for Jove Theatre.
Why Reading Shakespeare is Important