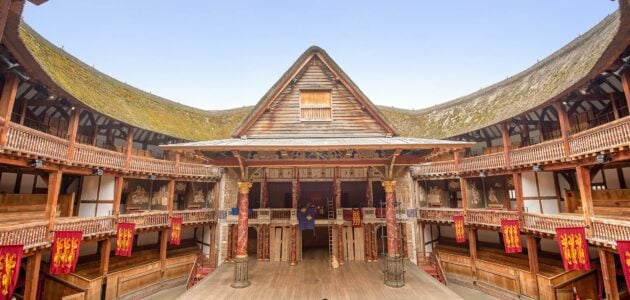 Our list of the best Shakespeare plays. We include a range of Shakespeare's plays, from his grand tragedies to his wonderfully witty comedies. Coming up with a definitive list of top Shakespeare plays was tough. There were fights with the ranks. We all put forward our favourites, and why we loved them then, we looked at other great resources: books, interviews and online authorities. He asked thinkers, scholars, actors, directors and more and this was what we came up with. At the end of the day it always comes back to personal taste.
For me, my love for Shakespeare began with A Midsummer Night's Dream, but everyone has their own connection with Shakespeare. Put simply: these are the plays we loved the most!
Shakespeare offers actors some of the most muscular and detailed text that an actor can work with. It is fantastic stuff to hone your craft. If you want to learn more about acting Shakespeare we have tonnes of great content on the site.
Shakespeare's plays are put on throughout the world and so being familiar with them, and understanding the language is an essential skill for an actor. This is our list, and a great starting point if you haven't read much Shakespeare, but feel free to let us know what you think in a comment below. If you can read all these great Shakespeare plays you will be well on the way to having a great understanding of his work.
1

Tragedy
Written 1599-1601

2

Tragedy

Written 1605-1606

3

Tragedy

Written 1595

4

Comedy
Written 1595

5

Tragedy

Written 1606

6

Tragedy

Written 1603-1604

Much Ado About Nothing

7

Comedy

Written 1599

8

Tragedy

Written 1592-1593

Julius Caesar

9

Tragedy

Written 1598-1599

Taming of the Shrew

10

Comedy

Written 1590-1591
---
Notable Mentions:
We have a full listing of all Shakespeare plays, if you want to see more of the Bard's work. At the end of the day the more you read Shakespeare's work the better you get at performing it. Here is a snippet from an interview with one of the leading authorities on Shakespeare, Damien Ryan. Damien is the artistic director of Sport for Jove Theatre.
Why Reading Shakespeare is Important