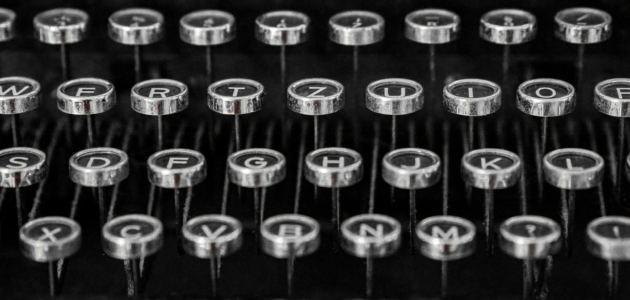 At every drama school around the world, there is a component of poetry. Understanding language is the bedrock of an actor's craft. We are the bastions of language, and poetry is the height of language. It is where language soars, and as actors, we must be capable of understanding and clearly expressing these beautiful words. Listed below are what we consider some of the best poems of all time, including a range of classical and contemporary pieces. Some works here are listed in their full form, and others are just fragments (where possible we have linked to the complete piece). Studying some of the greatest poems ever written and putting them to memory is a fantastic way of improving yourself as an actor, artist and human being.
Updated July 7, 2021
If you like a particular poem, we recommend checking out the work of that writer and investigating more of their work. Each writer has a different way of attacking language and therefore performing a Shakespearean poem is very different to Charles Bukowski poem.
I hope you enjoy some of our favourite poems…
W.H Auden
Funeral Blues
Stop all the clocks, cut off the telephone,
Prevent the dog from barking with a juicy bone,
Silence the pianos and with muffled drum
Bring out the coffin, let the mourners come.
Let aeroplanes circle moaning overhead
Scribbling on the sky the message "He is Dead".
Put crepe bows round the white necks of the public doves,
Let the traffic policemen wear black cotton gloves.
He was my North, my South, my East and West,
My working week and my Sunday rest,
My noon, my midnight, my talk, my song;
I thought that love would last forever: I was wrong.
The stars are not wanted now; put out every one,
Pack up the moon and dismantle the sun,
Pour away the ocean and sweep up the wood;
For nothing now can ever come to any good.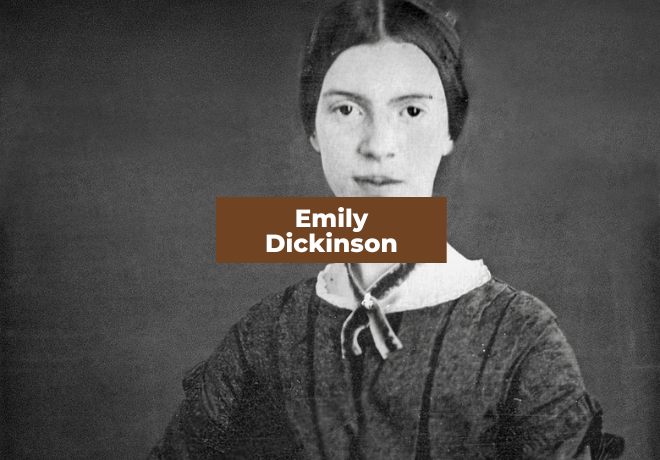 Emily Dickinson
Hope is the thing with feathers
"Hope" is the thing with feathers –
That perches in the soul –
And sings the tune without the words –
And never stops – at all –
And sweetest – in the Gale – is heard –
And sore must be the storm –
That could abash the little Bird
That kept so many warm –
I've heard it in the chillest land –
And on the strangest Sea –
Yet – never – in Extremity,
It asked a crumb – of me.
Rudyard Kipling
If
If you can keep your head when all about you
Are losing theirs and blaming it on you,
If you can trust yourself when all men doubt you,
But make allowance for their doubting too;
If you can wait and not be tired by waiting,
Or being lied about, don't deal in lies,
Or being hated, don't give way to hating,
And yet don't look too good, nor talk too wise:
If you can dream — and not make dreams your master;
If you can think — and not make thoughts your aim;
If you can meet with Triumph and Disaster
And treat those two impostors just the same;
If you can bear to hear the truth you've spoken
Twisted by knaves to make a trap for fools,
Or watch the things you gave your life to, broken,
And stoop and build 'em up with worn-out tools:
If you can make one heap of all your winnings
And risk it on one turn of pitch-and-toss,
And lose, and start again at your beginnings
And never breathe a word about your loss;
If you can force your heart and nerve and sinew
To serve your turn long after they are gone,
And so hold on when there is nothing in you
Except the Will which says to them: "Hold on!"
If you can talk with crowds and keep your virtue,
Or walk with Kings — nor lose the common touch,
If neither foes nor loving friends can hurt you,
If all men count with you, but none too much;
If you can fill the unforgiving minute
With sixty seconds' worth of distance run,
Yours is the Earth and everything that's in it,
And — which is more — you'll be a Man, my son!
Charles Bukowski
Bluebird
there's a bluebird in my heart that
wants to get out
but I'm too tough for him,
I say, stay in there, I'm not going
to let anybody see
you.
there's a bluebird in my heart that
wants to get out
but I pour whiskey on him and inhale
cigarette smoke
and the ****s and the bartenders
and the grocery clerks
never know that
he's
in there.
there's a bluebird in my heart that
wants to get out
but I'm too tough for him,
I say,
stay down, do you want to mess
me up?
you want to screw up the
works?
you want to blow my book sales in
Europe?
there's a bluebird in my heart that
wants to get out
but I'm too clever, I only let him out
at night sometimes
when everybody's asleep.
I say, I know that you're there,
so don't be
sad.
then I put him back,
but he's singing a little
in there, I haven't quite let him
die
and we sleep together like
that
with our
secret pact
and it's nice enough to
make a man
weep, but I don't
weep, do
you?
Eulogy To A Hell Of A Dame
some dogs who sleep At night
must dream of bones
and I remember your bones
in flesh
and best
in that dark green dress
and those high-heeled bright
black shoes,
you always cursed when you drank,
your hair coming down you
wanted to explode out of
what was holding you:
rotten memories of a
rotten
past, and
you finally got
out
by dying,
leaving me with the
rotten
present;
you've been dead
28 years
yet I remember you
better than any of
the rest;
you were the only one
who understood
the futility of the
arrangement of
life;
all the others were only
displeased with
trivial segments,
carped
nonsensically about
nonsense;
Jane, you were
killed by
knowing too much.
here's a drink
to your bones
that
this dog
still
dreams about.
Maya Angelou
I know why the caged bird sings
A free bird leaps
on the back of the wind
and floats downstream
till the current ends
and dips his wing
in the orange sun rays
and dares to claim the sky.
But a bird that stalks
down his narrow cage
can seldom see through
his bars of rage
his wings are clipped and
his feet are tied
so he opens his throat to sing.
The caged bird sings
with a fearful trill
of things unknown
but longed for still
and his tune is heard
on the distant hill
for the caged bird
sings of freedom.
The free bird thinks of another breeze
and the trade winds soft through the sighing trees
and the fat worms waiting on a dawn bright lawn
and he names the sky his own
But a caged bird stands on the grave of dreams
his shadow shouts on a nightmare scream
his wings are clipped and his feet are tied
so he opens his throat to sing.
The caged bird sings
with a fearful trill
of things unknown
but longed for still
and his tune is heard
on the distant hill
for the caged bird
sings of freedom.
Allen Ginsberg
Howl
I saw the best minds of my generation destroyed by madness, starving hysterical naked,
dragging themselves through the negro streets at dawn looking for an angry fix,
angelheaded hipsters burning for the ancient heavenly connection to the starry dynamo in the machinery of night,
who poverty and tatters and hollow-eyed and high sat up smoking in the supernatural darkness of cold-water flats floating across the tops of cities contemplating jazz,
who bared their brains to Heaven under the El and saw Mohammedan angels staggering on tenement roofs illuminated,
who passed through universities with radiant cool eyes hallucinating Arkansas and Blake-light tragedy among the scholars of war,
who were expelled from the academies for crazy & publishing obscene odes on the windows of the skull,
who cowered in unshaven rooms in underwear, burning their money in wastebaskets and listening to the Terror through the wall,
who got busted in their pubic beards returning through Laredo with a belt of marijuana for New York,
who ate fire in paint hotels or drank turpentine in Paradise Alley, death, or purgatoried their torsos night after night...continue here
John Donne
Death Be Not Proud
Death be not proud, though some have called thee
Mighty and dreadfull, for, thou art not soe,
For, those, whom thou think'st, thou dost overthrow,
Die not, poore death, nor yet canst thou kill mee.
From rest and sleepe, which but thy pictures bee,
Much pleasure, then from thee, much more must flow,
And soonest our best men with thee doe goe,
Rest of their bones, and soules deliverie.
Thou art slave to Fate, Chance, kings, and desperate men,
And dost with poyson, warre, and sicknesse dwell,
And poppie, or charmes can make us sleepe as well,
And better then thy stroake; why swell'st thou then?
One short sleepe past, wee wake eternally,
And death shall be no more; death, thou shalt die.
Robert Frost
The Road Not Taken
Two roads diverged in a yellow wood,
And sorry I could not travel both
And be one traveler, long I stood
And looked down one as far as I could
To where it bent in the undergrowth;
Then took the other, as just as fair,
And having perhaps the better claim,
Because it was grassy and wanted wear;
Though as for that the passing there
Had worn them really about the same,
And both that morning equally lay
In leaves no step had trodden black.
Oh, I kept the first for another day!
Yet knowing how way leads on to way,
I doubted if I should ever come back.
I shall be telling this with a sigh
Somewhere ages and ages hence:
Two roads diverged in a wood, and I—
I took the one less traveled by,
And that has made all the difference.
Birches
When I see birches bend to left and right
Across the lines of straighter darker trees,
I like to think some boy's been swinging them.
But swinging doesn't bend them down to stay
As ice-storms do. Often you must have seen them
Loaded with ice a sunny winter morning
After a rain. They click upon themselves
As the breeze rises, and turn many-colored
As the stir cracks and crazes their enamel.
Soon the sun's warmth makes them shed crystal shells
Shattering and avalanching on the snow-crust—
Such heaps of broken glass to sweep away
You'd think the inner dome of heaven had fallen.
They are dragged to the withered bracken by the load,
And they seem not to break; though once they are bowed
So low for long, they never right themselves:
You may see their trunks arching in the woods
Years afterwards, trailing their leaves on the ground
Like girls on hands and knees that throw their hair
Before them over their heads to dry in the sun.
But I was going to say when Truth broke in
With all her matter-of-fact about the ice-storm
I should prefer to have some boy bend them
As he went out and in to fetch the cows—
Some boy too far from town to learn baseball,
Whose only play was what he found himself,
Summer or winter, and could play alone.
One by one he subdued his father's trees
By riding them down over and over again
Until he took the stiffness out of them,
And not one but hung limp, not one was left
For him to conquer. He learned all there was
To learn about not launching out too soon
And so not carrying the tree away
Clear to the ground. He always kept his poise
To the top branches, climbing carefully
With the same pains you use to fill a cup
Up to the brim, and even above the brim.
Then he flung outward, feet first, with a swish,
Kicking his way down through the air to the ground.
So was I once myself a swinger of birches.
And so I dream of going back to be.
It's when I'm weary of considerations,
And life is too much like a pathless wood
Where your face burns and tickles with the cobwebs
Broken across it, and one eye is weeping
From a twig's having lashed across it open.
I'd like to get away from earth awhile
And then come back to it and begin over.
May no fate willfully misunderstand me
And half grant what I wish and snatch me away
Not to return. Earth's the right place for love:
I don't know where it's likely to go better.
I'd like to go by climbing a birch tree,
And climb black branches up a snow-white trunk
Toward heaven, till the tree could bear no more,
But dipped its top and set me down again.
That would be good both going and coming back.
One could do worse than be a swinger of birches.
Dylan Thomas
Do not go gentle into that good night
Do not go gentle into that good night,
Old age should burn and rave at close of day;
Rage, rage against the dying of the light.
Though wise men at their end know dark is right,
Because their words had forked no lightning they
Do not go gentle into that good night.
Good men, the last wave by, crying how bright
Their frail deeds might have danced in a green bay,
Rage, rage against the dying of the light.
Wild men who caught and sang the sun in flight,
And learn, too late, they grieved it on its way,
Do not go gentle into that good night.
Grave men, near death, who see with blinding sight
Blind eyes could blaze like meteors and be gay,
Rage, rage against the dying of the light.
And you, my father, there on the sad height,
Curse, bless, me now with your fierce tears, I pray.
Do not go gentle into that good night.
Rage, rage against the dying of the light.
Lord Alfred Tennyson
Crossing The Bar
Sunset and evening star,
And one clear call for me!
And may there be no moaning of the bar,
When I put out to sea,
But such a tide as moving seems asleep,
Too full for sound and foam,
When that which drew from out the boundless deep
Turns again home.
Twilight and evening bell,
And after that the dark!
And may there be no sadness of farewell,
When I embark;
For tho' from out our bourne of Time and Place
The flood may bear me far,
I hope to see my Pilot face to face
When I have crost the bar
William Shakespeare
Sonnet 18
Shall I compare thee to a summer's day?
Thou art more lovely and more temperate:
Rough winds do shake the darling buds of May,
And summer's lease hath all too short a date:
Sometime too hot the eye of heaven shines,
And often is his gold complexion dimm'd;
And every fair from fair sometime declines,
By chance or nature's changing course untrimm'd;
But thy eternal summer shall not fade
Nor lose possession of that fair thou owest;
Nor shall Death brag thou wander'st in his shade,
When in eternal lines to time thou growest:
So long as men can breathe or eyes can see,
So long lives this, and this gives life to thee.
More on Sonnet 18
Pablo Neruda
If You Forget Me
I want you to know
one thing.
You know how this is:
if I look
at the crystal moon, at the red branch
of the slow autumn at my window,
if I touch
near the fire
the impalpable ash
or the wrinkled body of the log,
everything carries me to you,
as if everything that exists,
aromas, light, metals,
were little boats
that sail
toward those isles of yours that wait for me.
Well, now,
if little by little you stop loving me
I shall stop loving you little by little.
If suddenly
you forget me
do not look for me,
for I shall already have forgotten you.
If you think it long and mad,
the wind of banners
that passes through my life,
and you decide
to leave me at the shore
of the heart where I have roots,
remember
that on that day,
at that hour,
I shall lift my arms
and my roots will set off
to seek another land.
But
if each day,
each hour,
you feel that you are destined for me
with implacable sweetness,
if each day a flower
climbs up to your lips to seek me,
ah my love, ah my own,
in me all that fire is repeated,
in me nothing is extinguished or forgotten,
my love feeds on your love, beloved,
and as long as you live it will be in your arms
without leaving mine.
Anne Sexton
Little Girl, My String Bean, My Lovely Woman
My daughter, at eleven
(almost twelve), is like a garden.
Oh, darling! Born in that sweet birthday suit
and having owned it and known it for so long,
now you must watch high noon enter –
noon, that ghost hour.
Oh, funny little girl – this one under a blueberry sky,
this one! How can I say that I've known
just what you know and just where you are?
It's not a strange place, this odd home
where your face sits in my hand
so full of distance,
so full of its immediate fever.
The summer has seized you,
as when, last month in Amalfi, I saw
lemons as large as your desk-side globe –
that miniature map of the world –
and I could mention, too,
the market stalls of mushrooms
and garlic buds all engorged.
Or I think even of the orchard next door,
where the berries are done
and the apples are beginning to swell.
And once, with our first backyard,
I remember I planted an acre of yellow beans
we couldn't eat.
Oh, little girl,
my stringbean,
how do you grow?
You grow this way.
You are too many to eat.
I hear
as in a dream
the conversation of the old wives
speaking of womanhood.
I remember that I heard nothing myself.
I was alone.
I waited like a target.
Let high noon enter –
the hour of the ghosts.
Once the Romans believed
that noon was the ghost hour,
and I can believe it, too,
under that startling sun,
and someday they will come to you,
someday, men bare to the waist, young Romans
at noon where they belong,
with ladders and hammers
while no one sleeps.
But before they enter
I will have said,
Your bones are lovely,
and before their strange hands
there was always this hand that formed.
Oh, darling, let your body in,
let it tie you in,
in comfort.
What I want to say, Linda,
is that women are born twice.
If I could have watched you grow
as a magical mother might,
if I could have seen through my magical transparent belly,
there would have been such a ripening within:
your embryo,
the seed taking on its own,
life clapping the bedpost,
bones from the pond,
thumbs and two mysterious eyes,
the awfully human head,
the heart jumping like a puppy,
the important lungs,
the becoming –
while it becomes!
as it does now,
a world of its own,
a delicate place.
I say hello
to such shakes and knockings and high jinks,
such music, such sprouts,
such dancing-mad-bears of music,
such necessary sugar,
such goings-on!
Oh, little girl,
my stringbean,
how do you grow?
You grow this way.
You are too many to eat.
What I want to say, Linda,
is that there is nothing in your body that lies.
All that is new is telling the truth.
I'm here, that somebody else,
an old tree in the background.
Darling,
stand still at your door,
sure of yourself, a white stone, a good stone –
as exceptional as laughter
you will strike fire,
that new thing!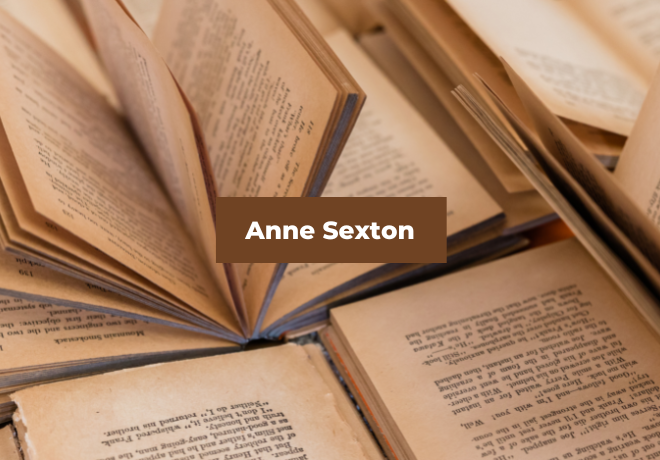 Philip Larkin
Aubade
I work all day, and get half-drunk at night.
Waking at four to soundless dark, I stare.
In time the curtain-edges will grow light.
Till then I see what's really always there:
Unresting death, a whole day nearer now,
Making all thought impossible but how
And where and when I shall myself die.
Arid interrogation: yet the dread
Of dying, and being dead,
Flashes afresh to hold and horrify.
The mind blanks at the glare. Not in remorse
—The good not done, the love not given, time
Torn off unused—nor wretchedly because
An only life can take so long to climb
Clear of its wrong beginnings, and may never;
But at the total emptiness for ever,
The sure extinction that we travel to
And shall be lost in always. Not to be here,
Not to be anywhere,
And soon; nothing more terrible, nothing more true.
This is a special way of being afraid
No trick dispels. Religion used to try,
That vast moth-eaten musical brocade
Created to pretend we never die,
And specious stuff that says No rational being
Can fear a thing it will not feel, not seeing
That this is what we fear—no sight, no sound,
No touch or taste or smell, nothing to think with,
Nothing to love or link with,
The anaesthetic from which none come round.
And so it stays just on the edge of vision,
A small unfocused blur, a standing chill
That slows each impulse down to indecision.
Most things may never happen: this one will,
And realisation of it rages out
In furnace-fear when we are caught without
People or drink. Courage is no good:
It means not scaring others. Being brave
Lets no one off the grave.
Death is no different whined at than withstood.
Slowly light strengthens, and the room takes shape.
It stands plain as a wardrobe, what we know,
Have always known, know that we can't escape,
Yet can't accept. One side will have to go.
Meanwhile telephones crouch, getting ready to ring
In locked-up offices, and all the uncaring
Intricate rented world begins to rouse.
The sky is white as clay, with no sun.
Work has to be done.
Postmen like doctors go from house to house.
Ellen Bass
What did I love 
What did I love about killing the chickens? Let me start
with the drive to the farm as darkness
was sinking back into the earth.
The road damp and shining like the snail's silver
ribbon and the orchard
with its bony branches.
Philip Levine
What Work Is
We stand in the rain in a long line
waiting at Ford Highland Park. For work.
You know what work is—if you're
old enough to read this you know what
work is, although you may not do it.
Brian Patten
The Armada
Long long ago
when everything I was told was believable
and the little I knew was less limited than now…continue reading
Percy Bysshe Shelley
Ozymandias
I met a traveller from an antique land,
Who said—"Two vast and trunkless legs of stone
Stand in the desert. . . . Near them, on the sand,
Half sunk a shattered visage lies, whose frown,
And wrinkled lip, and sneer of cold command,
Tell that its sculptor well those passions read
Which yet survive, stamped on these lifeless things,
The hand that mocked them, and the heart that fed;
And on the pedestal, these words appear:
My name is Ozymandias, King of Kings;
Look on my Works, ye Mighty, and despair!
Nothing beside remains. Round the decay
Of that colossal Wreck, boundless and bare
The lone and level sands stretch far away."
Other Poetry Resources
The Times Best Poetry
Poetry Foundation
Poets.Org
The New Yorker Poetry Podcast