The Drama School Debate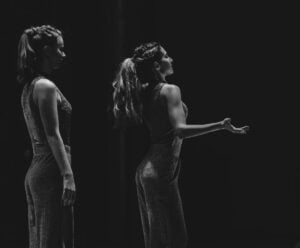 Many budding actors often wonder how to 'make it'. As someone who certainly has not yet 'made it' (and standing proud at two metres tall, an unlikely candidate to 'make it') here is my bootless advice. I am looking specifically at what you should do to prepare yourself for a career in acting – whether to take on drama school or to venture into the wide world of acting without training?
I recently did a workshop with Kevin Spacey when he came to Sydney with his production of 'Richard the Third' and his advice was this: train!
There are, of course, a great number of famous and talented actors who are untrained, and, in fact, many of them make up some of the world's elite. So going to drama school isn't the be all and end all. If you are blessed with wondrous good looks and you are very proactive then by all means give it a shot. If your acting career takes off, fantastic. But often it's not all that easy and most of us are relatively blemished. So if you're ugly read on…
To Train
I was once told that a three-year acting course is equivalent to ten years in the industry. Obviously that is a generalised statement, but I can see the verity in it. The thing is that developing as an actor is largely to do with experience.
In my time before drama school I did two plays. And by 'plays' I mean, well, I was on a stage saying something. However, at drama school I was in eight plays and took daily classes in all areas of acting, voice and movement. I was also in an environment with sixteen other acting students from around the country with access to great theatrical resources. On graduating I also undertake a 'showcase tour' to help me get an agent, performing to an auditorium of industry professionals. Are you starting to see the benefits? To meet or to be seen by some of these industry people could take years without the backing of a training institution.
Or not to Train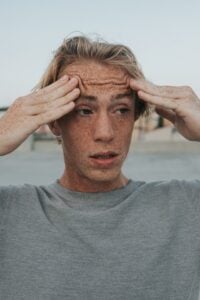 There are, of course, arguments for both sides. Some people believe acting school can limit you, or erode some of your passion or 'spark'. In my experience it was a very positive environment, which was far cosier than the real-world 'industry'. I assure you 'the industry' is not a particularly cosy blanket of support. That is not to say it is cruel or people are rude, quite the opposite, but people aren't there to help you grow and develop as an actor.
I have spoken with actors who have felt hindered by drama school and found the institutionalised system of teaching acting didn't work for them. They spend three years at odds with their drama school, and get very little out of it.
If you are proactive and can invest the time in building relationships and working your way up, training may not be the best choice. I have spoken to a number of actors who have great agents and are already working in the industry and talk about going to drama school. For them it may not be the best move.
It is also important to find training of a high quality. Studying for three or four years at a drama school that may not have the best reputation or opportunities for practice may cost a lot of money and time, with little reward. The important conversation to have with yourself is what kind of actor do you want to be and what will suit you, your personality and way of working. You know yourself better than anyone else.
So get training!
My personal advice is get into a drama school. I have put up a list of the major acting schools around the world, so start investigating.
Each school offers a different approach, so read up on each school and find out about their course, try to meet with current students or graduates to get an honest opinion.  I would attempt to audition for as many schools as possible and if you don't get in that year, go away, work on your skills, and then try again and again until they take you. There are endless stories of how great actors have taken six or more times to get into some of the top drama schools, so never give up!
If you are unsuccessful I recommend checking out our online acting course. It's a great alternative to traditional acting training, and it's much more affordable.
If you are looking for some great monologues for any drama school auditions StageMilk has a great range.
Share your opinion! Whether to train or no, please leave a comment below.