A list of all the major acting schools around the world. The highlighted schools in each country are considered to be the top schools in that country. We have decided these rankings using a number of factors including: student feedback, surveys, alumni, industry advice and more. Please leave a comment below or get in touch if you have had an experience at any of the Acting schools listed. We are always looking to learn more about actor training around the world.
If you are looking at auditioning for any of these acting schools, thoroughly research the courses. Even if an acting school has a prestigious name, things are changing all the time. There can be issues with funding, or new staff that completely change the culture of the course. It is also useful to look at how recent graduates are going, to see what schools the industry is responding to at this moment. Speak to people in the industry to get a feel for how each school is seen by the industry.
You will typically need to prepare one to three monologues to audition for these schools, so check out our resources for more help on finding, rehearsing and preparing monologues! Some schools do use scenes, but usually they will give you guidance as to which scenes might be appropriate.
Here are the best drama schools around the world: 
American Acting Schools

Best American Drama Schools
The American industry is the best in the world. There you go, I said it! Though I think generally the quality of the work in the UK is better, the US just makes so much of it! It's an industry that even if you don't make the big time you can actually have a career, unlike other parts of the world. With so many opportunities I think a lot of actors believe they can just dive right in and make it! But though every year 1000s of untrained actors flock to LA and New York to follow their dreams, going to one of these schools will allow you to seriously jump the line. The US have so many great acting schools, and so you are spoiled for choice. Definitely investigate some of the great names on this list…
1. The Juilliard School, Drama Division
2. The Actors Studio (Pace University)
4. Tisch School of the Arts, New York City
5. Carnegie Mellon University, Pittsburgh
ACT, San Francisco
Lee Strasberg Theatre and Film Institute
Atlantic Acting School
The Stellar Adler Studio of Acting
Capilano University
Randolph Academy for the Performing Arts
The Academy for Classical Acting
Northwestern University
State University of New York, Purchase
Beverly Hills Playhouse Acting School
Boston Conservatory: Music, Dance, Theatre
Boston University, School of Theatre
Michelle Danner Acting School
Elizabeth Mestnik Acting School
Illinois Theatre Center Drama School
Meisner Center Acting Training
California Institute of the Arts, School of Theatre
The Meisner Technique School of Acting
The New School for Drama
New York Film Academy
New York University's Tisch School of the Arts
Stella Adler Conservatory
The True Acting Institute
Tom Todoroff Studio Acting Conservatory
University of the Arts Philadelphia, PA
University of California at Los Angeles (UCLA)
University of Cincinnati
University of Southern California: School of Dramatic Arts
University of North Carolina School of the Arts
UC San Diego
FULL LIST OF BEST AMERICAN DRAMA SCHOOLS
British Acting Schools

Best British Drama Schools
Here is our list of best drama schools in London and the UK. These top 10 we believe are the strongest schools, but we have listed a few other popular schools below. Always do your own research on any school you are considering auditioning for.
1. The Royal Academy of Dramatic Art (RADA)
2. London Academy of Music and Dramatic Art (LAMDA)
3. Guildhall School of Music and Drama
5. Mountview Academy of Theatre Arts
6. Central School of Speech and Drama
7. Royal Conservatoire of Scotland
8. Royal Welsh College of Music & Drama
9. Manchester Metropolitan University
Italia Conti Academy of Theatre Arts
The Manchester School of Acting
Arden School of Theatre
Birmingham School of Acting
Drama Centre London
Drama Studio London
East 15 Acting School
Guildford School of Acting
Arts Educational Schools, London
Liverpool Institute for Performing Arts
London School of Musical Theatre
FULL LIST OF BEST UK ACTING SCHOOLS
Australian Acting Schools

Best Australian Drama Schools
Australia is a terrific place to train as an actor, with many world class acting schools. NIDA is the national school similar to RADA in the UK, and is considered the most prestigious school but WAAPA and QUT in particular are standouts that easily rival NIDA. VCA is also a great school based in Melbourne. Generally in Australia each state has a major acting school such as QUT (Queensland), WAAPA (Western Australia), VCA (Victoria), and NIDA (NSW). Then there are a number of terrific independent schools around the country, notably ACA and 16th Street Actors Studio.
1. National Institute of Dramatic Arts (NIDA)
2. Western Australian Academy of Performing Arts (WAAPA)
3. Queensland University of Technology (QUT)
4. Victorian College of the Arts (VCA)
5. ACA: Actors Centre Australia (ACA)
16th Street Actors Studio
ACARTS: Adelaide College of the Art
The National Theatre Drama School
Deakin University (Drama)
Swinburne University of Technology
University of Wollongong
Screenwise Film and TV school for Actors
Flinders Drama Centre
University of Tasmania (Academy of the Arts)
University of Ballarat
Curtin University
FULL LIST OF BEST AUSTRALIAN DRAMA SCHOOLS
Canadian Acting Schools
Canada is fast becoming one of the most exciting places to be based as an actor. It's a great country, and has a great industry, especially with lots of productions coming across from the US. Canada doesn't have the same breadth of acting schools like the UK or US, but instead has a couple of really amazing schools and then some great smaller private academies. Hopefully this list will be a good starting point.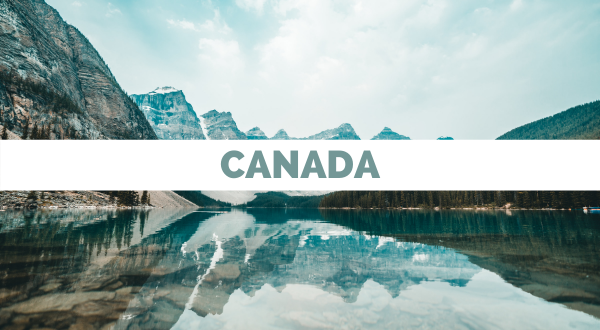 Vancouver Film School
The Canadian College of Performing Arts
Sheridan University – Ontario
York University – Ontario
Concordia University Quebec
Second City Toronto
FULL LIST OF BEST CANADIAN DRAMA SCHOOLS 
International Acting Schools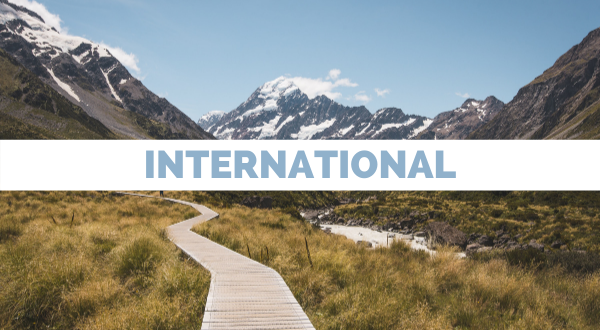 National Theatre School of Canada
National School of Drama (India)
Conservatoire National Superieur d Art Dramatique
Dell'Arte International School of Physical Theatre
Wits University, BADA
University of Cape Town
Rhodes University
Tshwane University
State Academy of Film, TV and Theatre in Lodz