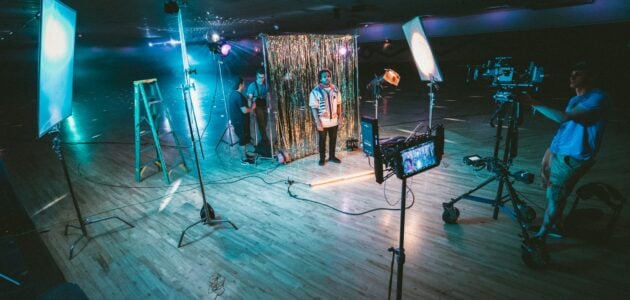 How to Make a Good Showreel
A showreel or demo reel, as it's referred to in certain countries, is of paramount importance for actors. The main focus of the acting industry is film and TV, and so agents and casting agents will invariably want to see your work on camera before signing you, or bringing you in for an audition. So how do we create a reel that captivates the viewer and leads to more opportunities?
A showreel is no longer one fixed thing. There used to be a very clear definition of a showreel and actors would fret over the perfect edit of their acting work and put it all together on a DVD (or VHS!). It was a tangible thing we could hold in our hands. This fixed notion of a reel still persists, but I believe it is no longer really relevant. Every day I see actors having great success with reels that do not resemble a traditional showreel at all. Whether that is a speed reel, or self-tape reel, or monologue to camera. I see reels 1 minute long, and some 7 minutes long. Instead of obsessing over how to create the perfect showreel, we have to figure out what is our GOAL?
The Two Main Goals of a Showreel
I believe a showreel serves two main goals. One is to help the actor sign with an agent or manager: they hope to use this piece of content to pique the agent's interest and kick-start their careers. And the other option is to help you book more work. In today's industry, that usually means listing it on a casting profile so that casting directors, producers and directors can see your work and hopefully bring you in for an audition (or better still, just give you the role!). I was recently hired for a project, based purely based on my showreel. I spoke with the director and asked if he wanted to see me for an audition and he was so happy with the reel we bypassed that step altogether.
Though you may use the same reel for both purposes, it's important to know why you are creating a reel in the first place. This will help you know what scenes to look for, how long it should be, and how to best create a showreel that will actually help your acting career.
For instance, if you are trying to sign with an agent as a young actor. Sending a 7-minute showreel with every short film you have ever done spliced together is a terrible idea. You will bore them to death, and will probably never hear back! However, if you are a very experienced actor who has worked a lot on film and TV, having a longer reel showcasing your range and professional work can be a great idea. It helps showcase your experience, and shows the industry your range and versatility. In this case, it is serving almost more as a visual CV.
So always know what you are going after, and create a reel to suit that goal. I will touch on this a little more throughout the article.
NOTE: showreels are also known as demo reels in some countries. Basically we are talking about filmed content that showcases your acting work.
Here are some thoughts on how to make a good showreel…
The Options for Showreels
These are the main ways actors put together showreels and all can work. It depends on time, budget and where you are at in your career.
#1 Pay for a professional reel
If you meet with a showreel company and you get a great vibe from the team and have the money, that is the simplest way to get you started. It will be high quality and you will end up with a solid final product (which is often, unfortunately, not the case when you do it yourself). These are usually made up of 2-3 scenes, 1 minute – 3 minutes in length. I have seen some really great reels like this, I guess my main issue is that they often really feel like "SHOW" reels. They just feel stilted and fake! So make sure if you are paying to get a reel produced in this way you are working with a team who have a great eye – and always check their previous work!
#2 Make a reel using previous work
The second option is piecing together a reel from professional work. This is what is commonly thought of when we talk about showreels, but you guessed it – not everyone has done professional work, or enough to make up a full showreel. If this is you, you may have to wait until you have worked a few more film and TV jobs. What a lot of actors do is piece together reels from short films and student films. In almost all cases, this is a mistake. The quality of these films is usually just not good enough. Even if they were shot well the quality of writing and acting is usually pretty low. I have rarely seen reels like this work. If you have worked on some really awesome projects, maybe some higher budget short films or web-series you can definitely use those, but just try to avoid filling your reel with mediocre short film clips. Remember the ACTING needs to be the focus. If your acting isn't amazing, don't include it. The end.
#3 Make your own showreel with friends
Another option is to make a reel with your friends. This might mean teaming with some directing mates or getting in touch with some film students. We will talk more about this at the end of the article, but it can be a great first step for actors. Just remember if you are shooting something yourself, to keep it really simple. You will probably be using a minimal setup, so shoot a scene that isn't too fancy, and doesn't involve complicated set design or lighting setups.
How to be a Good Scene Partner
#4 Self-Tape Showreel
Your final option is to put together a showreel using professionally shot self-tapes (you can shoot them yourself at home, but make sure you've got a nice looking set-up or book in at a self-tape studio). These days, a lot of casting directors are happy to watch self-tapes from actors,  as that's often how they're working anyway, and so if you're just starting out – this is a very affordable and achievable option. I talk to casting directors and agents all the time and almost all of them have said they are more than happy to see self-tape showreels. In many cases they even prefer them!
* You can of course also use a combination of all 4x of these options to make a cracking showreel!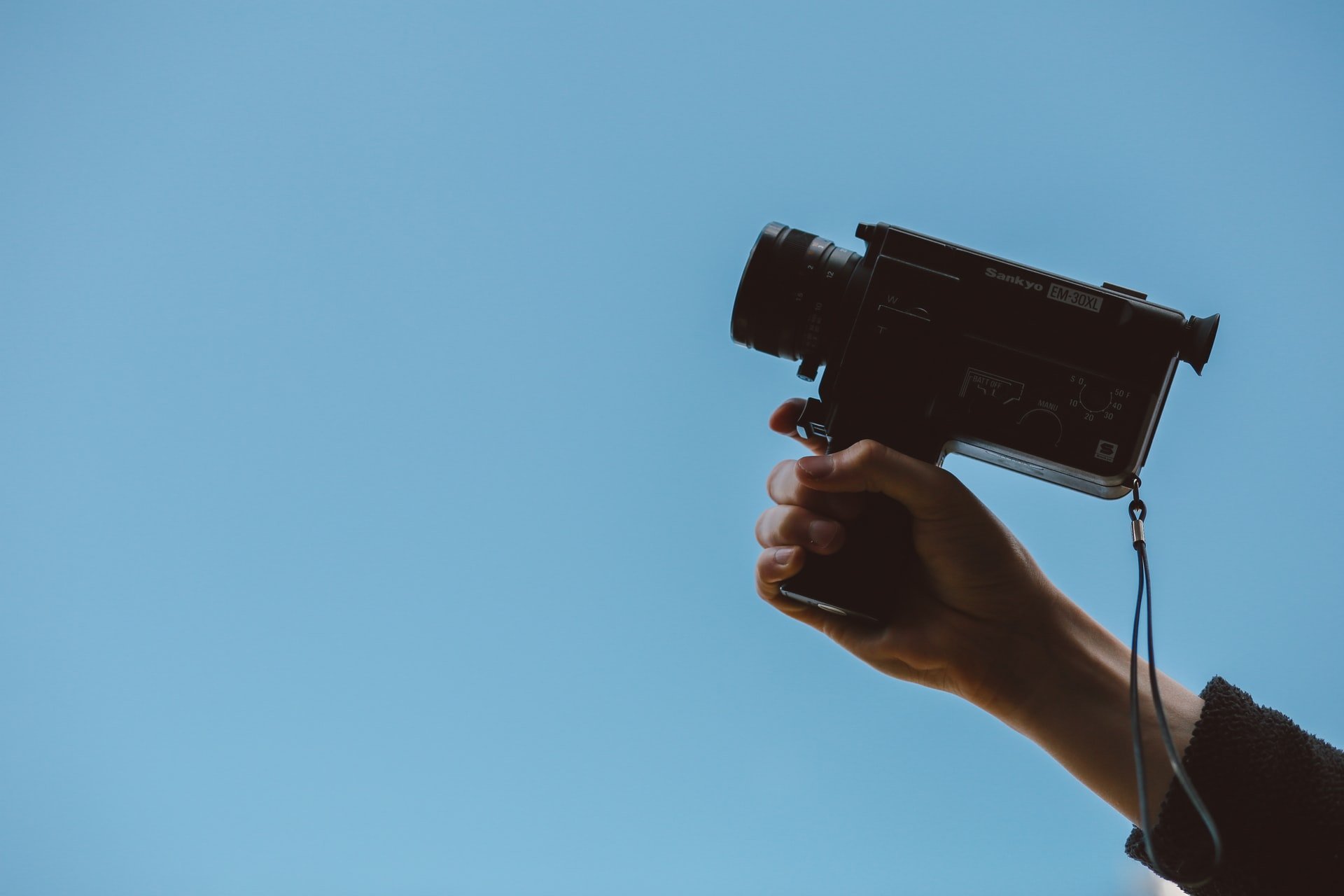 Showreel Tips
Paying for a reel? Choose a reputable company
This seems pretty self-evident, however, you would be surprised at how many overpriced, poor quality showreel companies are out there. I would always ask your peers for advice. Look at your friend's showreels, and see which ones you like. Ask them how it was to work with the company they used. The quality of the showreel is important, but you also need to feel comfortable with the team/director who is shooting it.
Choose an appropriate scene
Make sure you have chosen a great scene. Something you are comfortable acting, but that also showcases your ability. If you have no other footage, I would recommend going something short and simple, around 2 minutes. But if you want to put yourself out there as a particular type of actor, choose a scene that plays to that. It is always important to think about what acting work you really want to do, and what your strengths are as an actor.
Find a good scene partner
Don't just ask anyone to help you out with your showreel. Acting is reacting, and having a good scene partner will help your showreel hugely. Make sure it's someone you feel comfortable with and someone who is committed to making it a great showreel. Often you can split the cost between you and your scene partner, which is great. But make sure if the showreel is for both of you, one of you isn't losing out. Find a scene that is great for each of you. This may take some time.
Rehearse thoroughly
Make sure you are well rehearsed before you start the shoot. It is likely things will change on the day, so the more comfortable you are with your lines and the scene in general, the freer you will be to play on the day. If you are doing the scene with a friend, meet up in advance and do some rehearsal. You want to keep it spontaneous, so don't rehearse to death – but definitely make sure you are both confident with the lines and have a shared visual for the scene.
Keep it short and sweet
As tempting as it is to showcase all your incredible acting moments, anything over 3 minutes is TOO LONG. Keep it under 3 minutes – and only include your best work! The best success I have seen lately is with two short scenes. When you click on a scene and see that it's 60-90 seconds, you are just way more likely to watch it.
Update it regularly
We are always growing and learning as actors, and it's important that we update our showreels at least ONCE PER YEAR. This can be a couple of minor changes, and hopefully each year you've got some new footage to add anyways. So get rid of something old, and replace it with your new work. Casting Directors will appreciate seeing a nice update reel, that showcases that actors look and talent currently.
Avoid well-known scripts
Whilst it might sound like fun to do Meryl Streep's scene from Sophie's Choice – you're actually doing yourself a disservice. Everyone will immediately recognise that scene from that movie, and will automatically be comparing you to Meryl Streep. You don't want that. Find some hidden gem scenes – you've got the Internet at your very fingertips, so use it! Watch more independent films and underdog TV series to find great writing.
Don't make it too glossy
There is a fine line between professional, and glamourous. We want professional – we don't want your showreel to simply become a showcase of how "beautiful" you are. It needs to focus on the ACTING. So don't go overboard with hair and makeup and romantic locations – remember it's all about storytelling, and so focus on the truth of the scene you're working on, and that's it.
Do it yourself
You don't have to go down the route of paying for a professional showreel and in fact, many agents and casting directors prefer self-taped showreels unless it's a showreel with actual professional footage. Learn more about showreel alternatives.
Showreel Mistakes
I recently put together a list of 9 showreel mistakes to avoid, which might also be helpful. Enjoy!
Conclusion
Your showreel is one of your most important assets. It's what will help you sign with a great agent or manager, or give your online casting profiles the edge to make sure you are getting seen by top casting directors. So when it is this crucial to the success of your acting career, why let it be average? Put in the commitment to make sure your reel is as good as it can possibly be!
Whichever path you take, make sure the focus is always on the acting. The only steadfast rule when it comes to showreels and demo reels is that Casting directors, producers, and agents, want to see YOU and YOUR TALENT.