Stage Milk / Resources / Male Shakespeare Monologues
Male Shakespeare Monologues
This is our list of the best male Shakespeare monologues. We have chosen monologues from a range of Shakespeare's plays, and all the pieces are of varying styles. If you are auditioning for a drama school or simply looking to work on some great text, this list should be very useful.
If you are auditioning we recommend you choose two contrasting monologues to show your versatility. It's usually good to pick one comic and one serious/dramatic piece. As Shakespeare didn't use punctuation in the way we do today, we have punctuated the text ourselves. If you are using a monologue from this list we recommend you cross reference it with a published hard copy version. The Arden, RSC or Cambridge Shakespeare editions are what we would recommend, but use your instincts and ignore punctuation where necessary.
Click the boxes below to reveal full monologue text. 
List of Great Male Shakespeare Monologues
Shakespeare Monologues for Men (A Guide)
Working on a Shakespeare monologue can be a lot of fun, but it can also be a challenge. Each time you work with one of these great male monologues you get more and more confident. Here is our guide to working on your monologue:
#1 Read the play. This is non-negotiable, make sure you read the play, and many times at that.
#2 Look up unfamiliar words. Get a Shakespeare dictionary, and look up any unfamiliar words.
#3 What does your character want? Back to basics here. Think about what your character wants. Remember a monologue is still a scene, it is still a conversation. Furthermore that scene is always part of a broader story. In the monologue why does your character continue to speak? What drives the monologue forward?
#4 Who are you talking to? Many actors get tripped up when working on a Shakespeare monologue because they aren't clear about who they are talking to. If the monologue is a soliloquy then you are in conversation with the audience. That should still be specific. Who is the audience and what do they look like? If you are talking to another character who is it? Especially in an audition setting it is important to have a clear idea of who you are speaking to.
#5 These words have never been said. You might be performing one of the most famous male Shakespeare monologues, but for your character it is the first time. Remember to think on the line and don't get lost in the poetry of the monologue.
#6 Let go! Once you've done your work don't hold onto that work in performance. Allow the preparation to inform your work, but don't try to get it right. Perfection is a helpful way of looking at performing a Shakespeare monologue.
If you need more advice on how to act Shakespeare we have plenty of information on this site. So have a look around and see what you can learn. If you have any ideas of other great male Shakespeare monologues let us know in a comment below.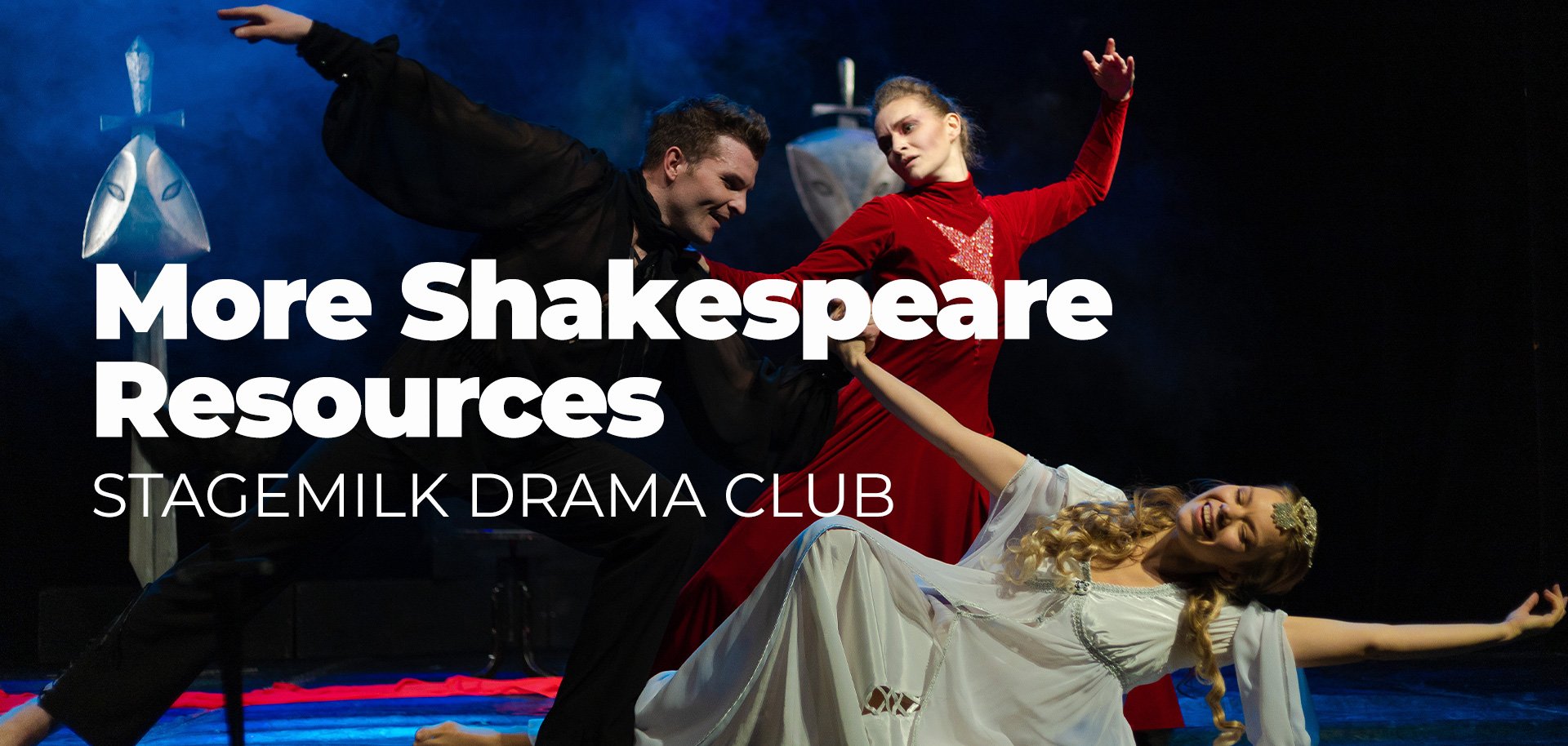 About the Author
Is made up of the core Stage Milk writers. We work together to come up with a number of our lists and articles.