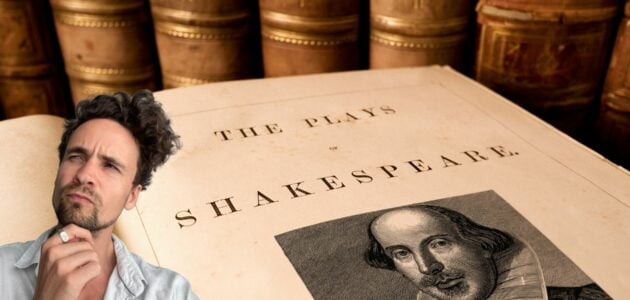 Valentine Monologue Act 3 Scene 1 (The Two Gentlemen of Verona)
Today, we are exploring a lesser known Shakespeare monologue. This is Act 3 Scene 1 from The Two Gentlemen of Verona. This monologue is from Valentine (one of the two gentlemen) and I believe it is one of the best male Shakespeare Monologues.
Valentine has left home and is at the court of the Duke of Milan. Here he meets the beautiful Silvia (the Duke's daughter), who he has fallen madly in love with. The Duke finds out and is informed of their planned elopement. Furious at the news the Duke banishes Valentine.
In this speech Valentine shares with us his deep love for Silvia and the pain and hurt of being banished. For him to be banished is the same as dying ("a deadly banishment"). The idea of being away from his love is almost unbearable.
This monologue is simple, and delicate, and beautifully vulnerable monologue to work on as an actor. I see this as a completely underrated monologue, and for me it's one of the best male Shakespeare monologues. There is a beautiful simplicity and authenticity to this monologue and it's definitely one worth exploring for auditions or performance. 
Running time: approximately 1 minute
Valentine Act 3 Scene 1 Original Text
Valentine:
And why not death, rather than living torment?
To die is to be banished from myself,
And Silvia is myself. Banished from her
Is self from self: a deadly banishment.
What light is light, if Silvia be not seen?
What joy is joy, if Silvia be not by?
Unless it be to think that she is by
And feed upon the shadow of perfection.
Except I be by Silvia in the night,
There is no music in the nightingale.
Unless I look on Silvia in the day,
There is no day for me to look upon.
She is my essence, and I leave to be
If I be not by her fair influence
Fostered, illumined, cherished, kept alive.
I fly not death to fly his deadly doom:
Tarry I here, I but attend on death;
But fly I hence, I fly away from life.
Unfamiliar words:
deadly: deathlike
shadow: illusion
essence: his very being
leave: cease
influence: talking about astrological influence, as in the stars having power over human beings
his: the duke's or could be death's
attend on: wait on
from life: from Silvia