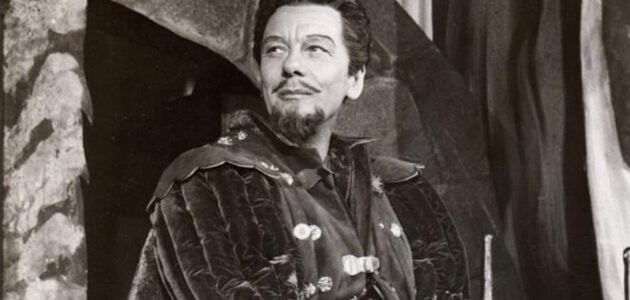 Benedick Monologue (Act 2, Scene 3)
This is one of Benedick's classic monologues. Benedick from Much Ado About Nothing is one of Shakespeare's most loved characters. Full of wit and humour, his monologues are great for actor's wishing to show off their humorous and physical side. This monologue is written in prose, so the language is more free flowing. Usually more comical characters are written in this way.
Benedick Monologue (Act 2 Scene 3)
Where are we: The orchard at the house of Leonato, a providence of Sicily.
Who is present: Benedick is alone in this moment. A servant has just left the scene.
How to approach this monologue: the key to this monologue is to have fun. Benedick is incredibly self confident and enjoys having a laugh. Find that side of yourself that is uninhibited and loves telling jokes. Don't play for laughs. By that I mean don't try to be funny. A comic monologue like this comes to life when an actor truly plays the monologue for real, believing and investing in every moment.
Original Text "I do much wonder that one man"
Benedick: I do much wonder that one man, seeing how much another man is a fool when he dedicates his behaviors to love, will, after he hath laughed at such shallow follies in others, become the argument of his own scorn by falling in love: and such a man is Claudio. I have known when there was no music with him but the drum and the fife; and now had he rather hear the tabour and the pipe: I have known when he would have walked ten mile a-foot to see a good armour; and now will he lie ten nights awake, carving the fashion of a new doublet. He was wont to speak plain and to the purpose, like an honest man and a soldier; and now is he turned orthography; his words are a very fantastical banquet, just so many strange dishes. May I be so converted and see with these eyes? I cannot tell; I think not: I will not be sworn, but love may transform me to an oyster; but I'll take my oath on it, till he have made an oyster of me, he shall never make me such a fool. One woman is fair, yet I am well; another is wise, yet I am well; another virtuous, yet I am well; but till all graces be in one woman, one woman shall not come in my grace. Rich she shall be, that's certain; wise, or I'll none; virtuous, or I'll never cheapen her; fair, or I'll never look on her; mild, or come not near me; noble, or not I for an angel; of good discourse, an excellent musician, and her hair shall be of what colour it please God. Ha! the prince and Monsieur Love! I will hide me in the arbour.
Unfamiliar words
The drum and fife: instruments of war and soldiery.
The tabor and pipe: instruments of love and romance.
Turned orthography: suddenly started to speak in an overly fancy way.
Arbour: A shady garden alcove