How to Rehearse a Monologue
There will inevitably come a time when you have to audition using a monologue. You will stand alone on a stage and deliver a speech, and you will be terrified. Interestingly, monologues aren't all that common in acting. In most plays you are typically engaged in dialogue with another actor. Even on the rare occasion when you are doing a monologue you will often be communicating with an audience, like in a Shakespeare play. This is known as a soliloquy.
So standing in front of a panel, in a sterile room or on an empty stage, can be daunting and unnatural, but let's see if I can help make that experience a little easier. Here are my tips on how to rehearse a monologue.
9 Steps for rehearsing a monologue.
1. Read the Play
There is no excuse for not reading the play your monologue is from. It informs your character decisions and intentions, explains the context of the monologue and helps you understand what it is actually about. Furthermore, not reading the play could be your undoing if the person you are auditioning for asks you for your opinion on the play/character.
2. Dictionary
If you are doing a monologue with unfamiliar language, look up all the foreign words in a dictionary. This is especially important with a Shakespearean monologue. You can also use Shakespeare's Words, which is an excellent dictionary specifically for Shakespearean language.
3. Understand the Style
Whatever style your monologue is written in you always have to play for truth. What I mean by that is you should always aim to give an honest and realistic performance. That being said, you have to understand the style of the piece. I would recommend reading similar plays from the era, if it's a period piece, or researching the style. You don't have to 'play the genre', but being informed will help guide you with your acting choices.
4. Who are you Speaking to?
This seems like an obvious point, but it is often ignored. Are you talking to another actor? If so, who is it and what is your relationship to that person? Are you talking to the audience? In that case where is the audience in the room you are performing in? Are they directly in front of you or all around you? There are no right and wrong answers here, but you do have to have an answer. When you generalise and don't know who you are talking to the monologue comes across generalised and unengaged. Work this out in your preparation as it will inform your choices.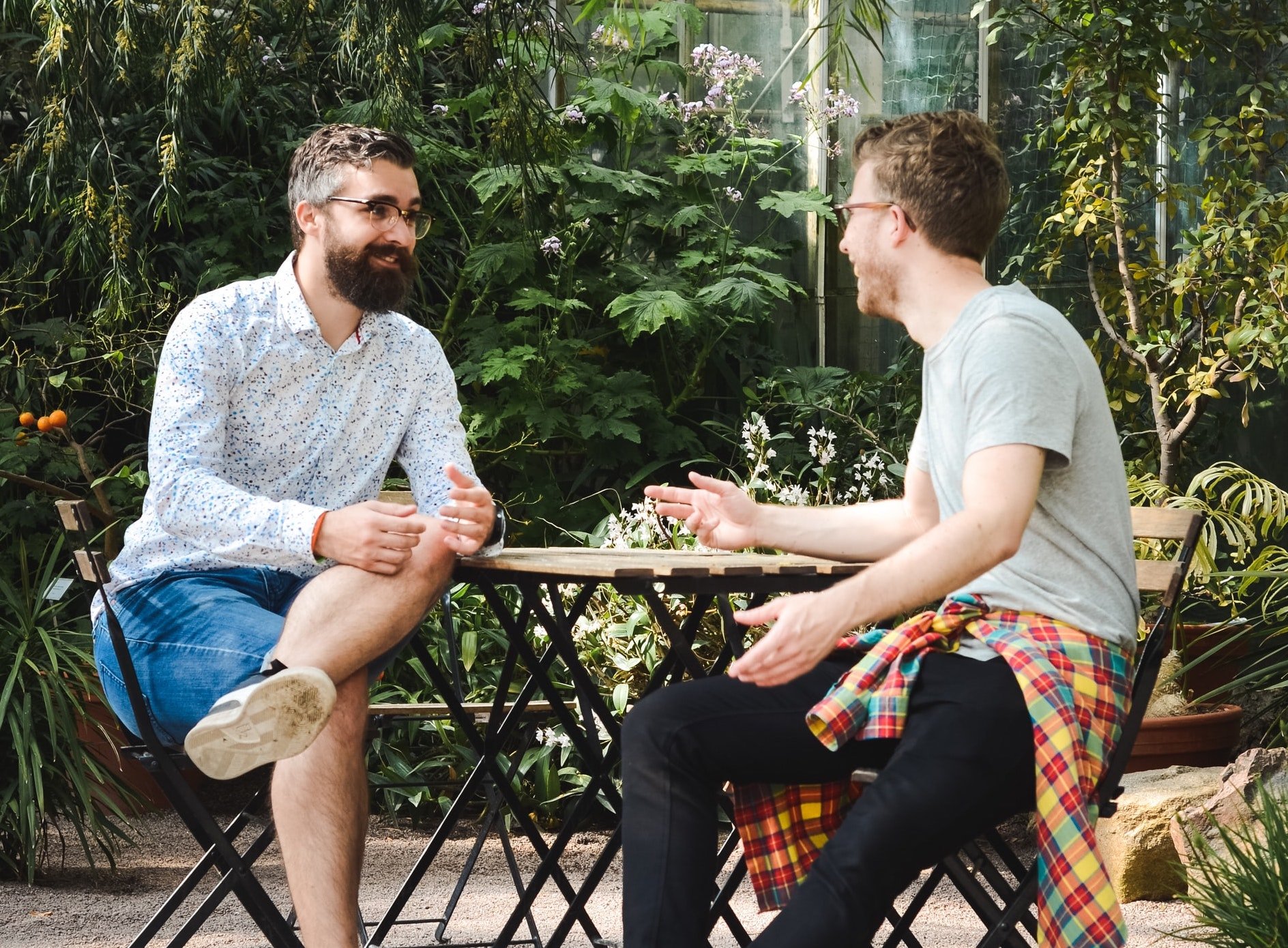 5. Use an Acting Technique.
When working on your text use the approach that works for you. For some people that might just be thinking about the piece and working out exactly what you are saying, for others that might mean actioning the whole piece and doing a lot of intellectual work on the lines. For more on woking out your own acting technique, have a look at my page on how to act. Whatever approach you use, make sure you are comfortable with it and not just doing it because a teacher or friend told you you have to.
6. Movement
You want your monologue to feel natural and spontaneous when you perform, but preparing a rough blocking for your monologue can really help. If you suffer from a lot of stage anxiety I definitely recommend working out a plan of when and where you move. This can be as simple as working out when you're going to stand up or sit down, or make a move stage left or right.
7. Rehearse in Front of Someone
This has two benefits. Firstly rehearsing the monologue in front of people gets you more comfortable performing and will lessen your anxiety when you perform your monologue for real. Rehearsing can also be great to get feedback on your monologue. I would recommend performing your piece to a select group of people: peers you trust, directors, more experienced actors. Performing for people outside of the industry, or close friends, can give you a skewed perspective of your monologue.
8. Try your Monologue Different Ways
At almost all auditions directors will test you to see how well you take direction, so even if you nail your monologue you may be asked to do it again in a completely different way to how you've prepared. I recommend preparing for this by rehearsing your monologue in various ways, even if they are a little bit silly. This way if a director asks you to try something you will have already given it a go, and will be more relaxed and open to experiment. Get a friend to play the director and give you direction.

9. Summation: How to rehearse a monologue
In order to be spontaneous and exciting as a performer, I believe preparation is vital. It relaxes you and gives you confidence in your work, so put in the time when preparing and you will reap the rewards. Keep your monologue simple and direct and don't try to do too much in two or three minutes. If they like you they will ask you back and push you further as an actor.