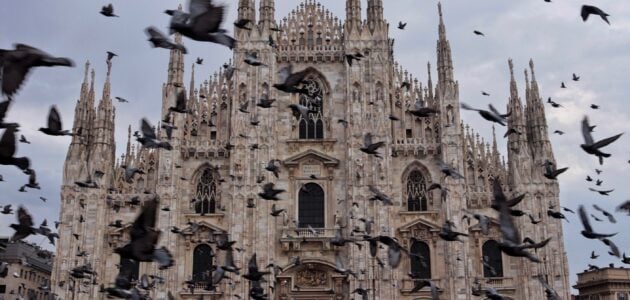 Isabella Monologue (Act 2, Scene 4)
This is one of Shakespeare's less popular and more problematic plays. It's an Elizabethan Me Too moment dressed up in a comedy costume.
Context
The play places Christian righteousness and judicial righteousness on a scale and weights one against the other. But Shakespeare is less interested in determining what's right and wrong, rather he wants to open a dialogue about judgement, mercy, hypocrisy and morality. It asks if there is a right kind of justice and a wrong kind, and whether seeking justice is always…just (see what I did there). Isabella appeals to Angelo for a second time to retract the harsh sentence on her brother, Claudio. Angelo agrees but only, shockingly, if Isabella agrees to give him her love.
Original Text
To whom should I complain? Did I tell this,
Who would believe me? O perilous mouths,
That bear in them one and the self-same tongue
Either of condemnation or approof,
Bidding the law make curtsey to their will,
Hooking both right and wrong to th'appetite,
To follow as it draws! I'll to my brother.
Though he hath fall'n by prompture of the blood,
Yet hath he in him such a mind of honour,
That had he twenty heads to tender down
On twenty bloody blocks, he'd yield them up
Before his sister should her body stoop
To such abhorr'd pollution.
Then, Isabel live chaste, and brother, die:
More than our brother is our chastity.
I'll tell him yet of Angelo's request,
And fit his mind to death, for his soul's rest.
Unfamiliar Language
Perilous: Dangerous
Condemnation: Judgement, disapproval
Approof: Approval
Prompture: Prompting, encouragement
Hath: Has
He'ld: He would
Abhorr'd: Abbhorent, disgusting,
Modern Translation
Who can I plead my case to? Who could I explain this to who would believe me?
Urgh, how dangerous are these mouths, like Angelo's,
That have not one but two tongues in them,
Switching between judgement and approval,
Making the law serve them, rather than the other way around,
And changing their minds on what's right and wrong depending on what they're
hungry for on that particular day. I must go to my brother.
Despite him giving in to the temptation of lust and desire,
He's still a man of unwavering morals,
So much so that if he had the fates of twenty such people hanging in the balance,
that he had to bring judgement upon, he'd sooner give them all up
Rather than allow his sister to lower herself,
By offering her body up to such disgusting filth.
So, I'll live a virgin, and Claudio, my brother, must die:
I must value my own celibacy more than my brother's life.
I'll tell him the bargain Angelo offered me,
And prepare him for the choice we must make – his death, so he can accept his fate.
Notes on Performance
Could there be a more Me Too moment in all of Shakespeare's cannon than this scene? We now see plainly the hypocrisy in Angelo's words and ideals, compared with his actions. In the early 1600s, when this play would've first been performed at the Globe, the theatre and the sex trades were situated alongside each other on the south side of the Thames. It's interesting to reflect on, especially in light of the way women have historically been treated in the performing arts (also, alas, just in life). Think
Hollywood's licentious producers wielding their power and coercing women into believing that their success hinges on a sexual or at the least, a very uncomfortable and disempowering encounter. The line that really rings in my ears is one Angelo delivers just before exiting: 'Say what you can; my false o'erweighs your true.' How does this make you feel? Furious? Terrified? Sad? Hysterical? Let those feelings topple you over into the speech.
---