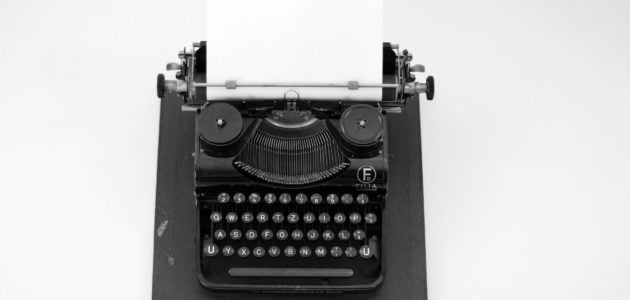 Needless to say, there are countless exceptional plays out there written by BIPOC playwrights, but they're often a little hard to find. Historically, the dominant canon has been very Eurocentric, and therefore, very white. And it can be incredibly daunting, as a young actor or director, who isn't white, to find a piece of writing that you can really connect to. And don't get me wrong, non-white actors and directors should certainly not be deterred from taking on those big Shakespearean roles, or putting on your favourite Chekhov. But there's definitely value in seeking out plays that speak to you and your lived experiences, and that represent a more diverse expression of the human experience. 
This is by no means an extensive list; like I said, there are just so many wonderful works out there. These are ten plays that I have had the fortune of encountering, and that I personally love. These plays have all been written and debuted within the last twenty years (many within the last five) and have a lot to offer young performers, directors, and producers. 
Some Must Read BIPOC Plays and Playwrights to check out
'Blackie Blackie Brown: The Traditional Owner of Death' by Nakkiah Lui 
Blackie Blackie Brown is Nakkiah Lui's audacious comedy about an Aboriginal Australian superhero on a mission: to avenge her ancestors by killing every descendant of the four white men who massacred her great-grandmother's people. The play is camp, funny, and has been described as Tarantino-esque. But it is also deeply moving, as it addresses Black trauma, and Australia's violent history in a completely unique way. There are many moments that could be lifted to create exceptional, unique, monologues for young, female, Indigenous actors, but even if that isn't you, this play should float to the very top of your reading list. 
'Gloria' by Branden Jacobs Jenkins 
If you don't know Branden Jacobs Jenkins yet, you really should; I could write an entire list on his plays alone. The American writers' plays include An Octaroon, Everybody, Appropriate, and Neighbours. Gloria is a dramatic comedy about a group of aspiring writers in modern day Manhattan. I've chosen to feature it in this list because it contains a variety of roles for actors from 'early 20s' to 'extra-late 30s' and from a variety of backgrounds:

DEAN/DEVIN: extra-late 20s, "white"
KENDRA/JENNA: mid-late 20s, Chinese American or Korean-American
ANI/SASHA/CALLIE: early 20s, "white"
GLORIA/NAN: extra-late 30s, "anything really"
MILES/SHAWN/RASHAAD: 20 years old, "black"
LORIN: late 30s, "unclear" 
With a tonne of two-hander and three-hander scenes, as well as a few monologues, I'd recommend this play to any actor in this age range looking for an audition scene for a class, or an audition monologue. It's also a great play to put on if you're a bunch of diverse, mostly twenty-somethings looking for something fresh and contemporary that is both funny and dramatic. 
'random' by debbie tucker green 
This is a captivating solo drama for a black, female actor from British playwright, screenwriter and director debbie tucker green (she spells her name in lower-case) and was my favourite play of 2018. In this play, the one performer plays a variety of characters: primarily speaking as Sister, but also Brother, Mother, and Father. It is full of idiosyncratic language and behaviors, and centres around an ordinary family, and a seemingly ordinary day before a random ("not so random") act of violence blows their world apart. With an incredible blend of light and shade, humour and heart-wrenching drama, this is an exciting role for a young black, female actor, and almost any part of it would make a stand-out monologue. 
'Single Asian Female' by Michelle Law
Michelle Law's debut play, Single Asian Female, is set in a restaurant on Australia's Sunshine Coast, after the customers have left for the night. It's a charming comedy that centres on the experiences of a group of Asian Australian women as they grapple with race, gender, and life's big questions. The play contains seven characters, six of which are women, and three of which are specifically Chinese, ranging in age from seventeen to '50s'. In this play you will find touching monologues, as well as some great two-hander and three-hander scenes. 
'Incendies' by Majdi Mouawad
translated to English as 'Scorched' by Linda Gaboriau 
This is a powerful play that follows a pair of twins (Janine and Simon) as they uncover the mysterious truth of their origin, and the reason for their mothers' silence in her final years of life. As the characters retrace their mother's history through the Middle East, the play addresses cyclical violence, generational trauma, and the unspeakable pain of the past. I first encountered this play as a student production when I myself was a student, and was struck by it's brutal sincerity, and the opportunity it affords actors to dig deep. The three main characters (two female, one male) are Middle Eastern, and the play offers a range of excellent monologues and scenes, across two generations, for actors to sink their teeth into. 
Note: Originally written by Lebanese-Candian, Majdi Mouawad, the English version 'Scorched' was translated by Canadian dramaturg and literary translator, Linda Gaboriau. 
'Seven Methods of Killing Kylie Jenner' by Jasmine Lee-Jones 
Jasmine Lee-Jones is a British writer and actor from North London, who wrote 'Seven Methods of Killing Kylie Jenner' as her debut play at the age of twenty! This play is fresh, innovative, and ultra-contemporary. When outspoken online activist Cleo, uses her social media presence to take on the appropriation of Black culture by white women, she's faced with political backlash, and the blurring of her online/offline life. In this two-hander, Cleo and her best friend Kara navigate Black womanhood, coloursim, appropriation, and the politics of social media activism through an innovative integration of theatre with gifs, memes, and emojis. 
'Counting and Cracking' by S. Shakthidharan 
This play is an epic story of love, refuge and reconciliation. Shakthi is an Australian storyteller with Sri Lankan heritage and Tamil ancestry, and his debut play 'Counting and Cracking' is a three hour epic that involves sixteen actors from six different countries playing characters from four generations of a family as they journey across Sri Lanka and Australia. 
Counting and Cracking was a co-production from Co-Curios and Belvoir St Theatre, and swept the Australian live performance awards, The Helpmann Awards, in 2019, winning seven of the eight categories it was nominated in. 
'The Motherf**ker with the Hat' by Stephen Adly Guirgis 
Stephen Adly Guirgis is a playwright, screenwriter, and director who was born in New York City to an Egyptian father and an Irish American mother. His play The Motherf**ker with the Hat has been aptly described as a "high-octane verbal cage match about love, fidelity and misplaced haberdashery". The play opens with Jackie, a former drug dealer, returning home from prison to his wife, Veronica, who he begins to suspect has been cheating on him. Jackie, Veronica, and Cousin Julio were written to be Puerto Rican, and the other two characters Ralph D. and his wife Victoria 'were not created with any particular ethnicity in mind'. 
In the Author's Note, Guirgis provides some thoughts on casting and offers the 'final note on casting: This play and all my plays have the best chance to come to life fully when they are cast as MULTI-ETHNICALLY as possible' and asks that folks 'please strive to cast the play overall in a manner that reflects the beautiful melting pot that is New York City and the setting of this play.' Having premiered in October 2011, the Author's Note is a reminder that conversations surrounding culturally appropriate casting, and the need to tell culturally diverse stories have a long history (indeed, prior to 2011), and certainly haven't emerged overnight. 
'Prize Fighter' by Future D. Fidel 
By Congolese-Australian writer, Future D. Fidel, Prize Fighter follows the story of a talented young boxer, Isa. Isa is a Congolese boy, orphaned by war and forced to become a child soldier by those who killed his family. Having found a new home in Brisbane, Australia, Isa confronts his past as he prepares for the most important fight of his life. The play requires six actors (two female and four male) and, with a few exceptions, requires most actors to play multiple characters to bring to life nearly thirty characters, including an ensemble. 
'We Are Proud to Present a Presentation About the Herero of Namibia, Formerly Known as South West Africa, From the German Sudwestafrika, Between the Years 1994 – 1915' by Jackie Sibblies Drury 
So look, I know that was an unusually long title there, so thanks for getting through it. I thought I'd end on something a little different as a thank you for making it through my list! Jackie Sibblies Drury is an American playwright, and daughter of Jamaican parents. This play is about a largely forgotten genocide, the Herero and Namaqua genocide (Namibia 1904-1907). It's comedic dramatization of this topic is entirely unique and involves a cast of six actors who gather to give a presentation which attempts to both tell the story and provide various perspectives on this incredibly horrific real life event. Past and present begin to collide as the actors continuously stop and start again, debating amongst themselves about how to best tell this story. Gradually, these distant events seem a little too close to home. 
I'm not sure you could really use anything from this play as an audition monologue, and it conventionally defies anything like a 'scene', but it is a very interesting piece of theatre, and well worth your time. 
More Great BIPOC Plays to Check Out:
A Raisin in the Sun – Lorraine Hansberry
A Soldier's Play – Charles Fuller
Alligator – Hilary Bettis
Angels In The Men's Room – OyamO
Anna in the Tropics – Nilo Cruz
Barriers Rehana – Lew Mirza
Black Bee – Pia Wilson
Black Nativity – Langston Hughes
Black Super Hero Magic Mama – Inda Craig-Galván
Blues For Mister Charlie – James Baldwin
Bootycandy – Robert O'Hara
Breath, Boom – Kia Corthron
Burned – Amina Henry
Carnaval – Nikkole Salter
Children of Killers – Katori Hall
Chinglish – David Henry Hwang
Death and the Maiden – Ariel Dorfman
Death for Sydney Black – Leah Nanako Winkler
Detroit 67 – Dominique Morisseau
Dutchman – Amiri Baraka
East is East – Ayub Khan-Din
Edith Can Shoot Things and Hit Them – A. Rey Pamatmat
Elmina's Kitchen – Kwame Kwei-Armah
Endlings – Celine Song
Familiar – Danai Gurira
Fedra – J. Nicole Brooks
Fefu and Her Friends – María Irene Fornés
Fences – August Wilson
for colored girls who have considered suicide when the rainbow is enuf – Ntozake Shange
Fur – Migdalia Cruz
Gone Too Far! – Bola Agbaje
Guards at the Taj – Rajiv Joseph
History of Walking – James Ijames
Home – Samm-Art Williams
Infallibility – Matt Barbot
Intimate Apparel – Lynn Nottage
Jesus Took the A Train – Stephen Adly Gurgis
Landless – Larissa FastHorse
Letters to a Student Revolutionary – Elizabeth Wong
Levee James – S. M. Shephard-Massat
Lilyvine – Mfoniso Udofia
Mala – Melinda Lopez
Mambo Mouth – John Leguizamo
Nomad Motel – Carla Ching
Obama-Ology – Aurin Squire
Or What She Will – Charly E. Simpson
Pancake Queen – Brie Knight
Platanos and Collard Greens – David Lamb
Polaroid Stories – Naomi Iizuka
Pretty Little Mouth – Marcus Yi
Redwood – Brittany K. Allen
Rez Road Follies – Jim Northrup
Roar – Betty Shamieh
Roosters – Milcha Sanchez-Scott
Selling Kabul – Sylvia Khoury
Seven Spots on the Sun – Martin Zimmerman
Sleep Deprivation Chamber – Adrienne Kennedy
Sleep With Me Hanif Kureishi
Songs My Mother Taught Me – Wakako Yamauchi
Standoff At Hwy #37 – Vickie Ramirez
Sucker Punch – Roy Williams
Sugar Mummies – Tanika Gupta
Swimming While Drowning – Emilio Rodriguez
The Bridge Party – Sandra Seaton
The Great Leap – Lauren Yee
The Houdini Act – Tanya Barfield
The Inexplicable Redemption of Agent G – Qui Nguyen
The Lady Drug Dealer and the Heist – Temar Underwood
The Language Archive – Julia Cho
The Merit System – Edwin Sanchez
The Oppressed Minorities Big Fun Show – Meera Syal
The Paper Dreams of Harry Chin – Jessica Huang
Thoroughly Stupid Things – Montserrat Mendez
Those Who Can't, Teach – Haresh Sharma
To The Bone – Lisa Ramirez
Twelve Ophelias – Caridad Svich
War Crimes – Sergei Burbank
Yoga Play – Dipika Yuha
Conclusion
So there you have it, a bunch of amazing plays written by and for BIPOC creatives. I'm always looking for more interesting, culturally diverse pieces of writing, so leave a comment below if you have any more suggestions to add to this list!