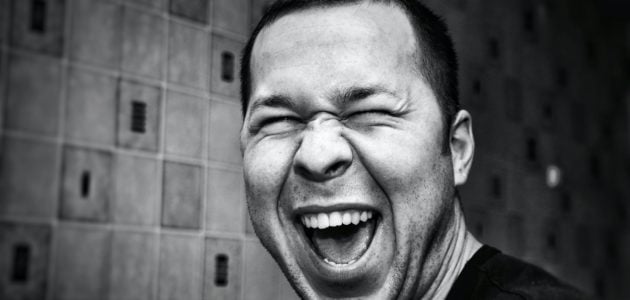 Shakespeare Comedy Monologues
Shakespeare was one funny guy. While today he is arguably more well known for his epic histories and tragedies such as Hamlet, Macbeth and King Lear, he was one of the few writers of his time who was equally powerful writing for both the tragedy and comedy genres. Many of his iconic comedies such as As You Like It and A Midsummer Night's Dream are still performed all around the world. Today we are looking at some of his best comedic monologues.
Looking for a funny Shakespearean monologue?
We've got you covered. Whether you are searching for a monologue for an upcoming audition, or perhaps something for an acting class, we have listed what we believe to be the best comedic Shakespeare monologues. We have separated this page into male/female, but remember that all monologues can be performed by any gender.
Note: not all of these monologues are laugh out loud monologues. Some are more comical based on the context, the play they derive from or the character speaking them. Don't try to "make them funny". Instead, play the truth of the situation and focus on being authentic and truthful within the given circumstances.
Comedic Female Shakespeare Monologues
Viola:
I left no ring with her: what means this lady?
Fortune forbid my outside have not charm'd her!
She made good view of me, indeed so much,
That sure methought her eyes had lost her tongue,
For she did speak in starts distractedly.
She loves me, sure; the cunning of her passion
Invites me in this churlish messenger.
None of my lord's ring? Why, he sent her none.
I am the man: if it be so, as 'tis,
Poor lady, she were better love a dream.
Disguise, I see thou art a wickedness,
Wherein the pregnant enemy does much.
How easy is it for the proper false
In women's waxen hearts to set their forms!
Alas, our frailty is the cause, not we,
For such as we are made of, such we be.
How will this fadge? My master loves her dearly;
And I, poor monster, fond as much on him,
And she, mistaken, seems to dote on me:
What will become of this? As I am man,
My state is desperate for my master's love:
As I am woman (now alas the day!)
What thriftless sighs shall poor Olivia breathe?
O time, thou must untangle this, not I;
It is too hard a knot for me t'untie.
Helena:
Lo, she is one of this confederacy!
Now I perceive they have conjoin'd all three
To fashion this false sport in spite of me.
Injurious Hermia! Most ungrateful maid!
Have you conspired, have you with these contriv'd,
To bait me with this foul derision?
Is all the counsel that we two have shared,
The sisters' vows, the hours that we have spent
When we have chid the hasty-footed time
For parting us – O, is all forgot?
All school-days' friendship, childhood innocence?
We, Hermia, like two artificial gods,
Have with our needles created both one flower,
Both on one sampler, sitting on one cushion,
Both warbling of one song, both in one key,
As if our hands, our sides, voices and minds,
Had been incorporate. So we grew together
Like a double cherry, seeming parted
But yet an union in partition,
Two lovely berries moulded the one stem;
So with two seeming bodies but one heart;
Two of the first, like coats in heraldry,
Due but to one, and crowned with one crest.
And will you rent our ancient love asunder
To join with men in scorning your poor friend?
It is not friendly, 'tis not maidenly;
Our sex as well as I may chide you for it,
Though I alone do feel the injury.
Phoebe:
Think not I love him though I ask for him.
'Tis but a peevish boy – yet he talks well.
But what care I for words? Yet words do well
When he that speaks them pleases those that hear.
It is a pretty youth – not very pretty –
But sure he's proud, and yet his pride becomes him.
He'll make a proper man. The best thing in him
Is his complexion; and faster than his tongue
Did make offence, his eye did heal it up.
He is not very tall, yet for his years he's tall;
His leg is but so-so, and yet 'tis well.
There was a pretty redness in his lip,
A little riper and more lusty red
Than that mixed in his cheek. 'Twas just the difference
Betwixt the constant red and mingled damask.
There be some women, Silvius, had they marked him
In parcels as I did, would have gone near
To fall in love with him; but for my part
I love him not – nor hate him not. And yet
I have more cause to hate him than to love him,
For what had he to do to chide at me?
He said mine eyes were black and my hair black,
And now I am remembered, scorned at me.
I marvel why I answered not again.
But that's all one – omittance is no quittance.
I'll write to him a very taunting letter
And thou shalt bear it. Wilt thou, Silvius?
Nurse Act 1 Scene 3 (Romeo + Juliet)
Nurse:
Even or odd of all days in the year,
Come Lammas Eve at night shall she be fourteen.
Susan and she, God rest all Christian souls,
Were of an age. Well, Susan is with God;
She was too good for me. But as I said,
On Lammas Eve at night shall she be fourteen,
That shall she, marry! I remember it well.
'Tis since the earthquake now eleven years,
And she was weaned, I never shall forget it,
Of all the days of the year upon that day.
For I had then laid wormwood to my dug,
Sitting in the sun under the dovehouse wall.
My lord and you were then at Mantua.
Nay, I do bear a brain. But as I said,
When it did taste the wormwood on the nipple
Of my dug and felt it bitter, pretty fool,
To see it tetchy and fall out with the dug!
'Shake', quoth the dovehouse. 'Twas no need, I trow,
To bid me trudge .
And since that time it is eleven years,
For then she could stand high-lone ; nay, by th' rood,
She could have run and waddled all about,
For even the day before she broke her brow.
And then my husband – God be with his soul,
'A was a merry man – took up the child:
'Yea,' quoth he, 'dost thou fall upon thy face?
Thou wilt fall backward when thou hast more wit,
Wilt thou not, Jule?' And by my holidam,
The pretty wretch left crying and said 'Ay'.
To see now how a jest shall come about!
I warrant, an I should live a thousand years,
I never should forget it. 'Wilt thou not, Jule?' quoth he,
And, pretty fool, it stinted and said 'Ay'.
---
For our full list of Female Shakespeare monologues
Comedic Male Shakespeare Monologues
Benedick:
This can be no trick: the conference was sadly borne. They have the truth of this from Hero. They seem to pity the lady: it seems her affections have their full bent.
Love me! Why, it must be requited. I hear how I am censured: they say I will bear myself proudly, if I perceive the love come from her; / they say too that she will rather die than give any sign of affection. I did never think to marry: I must not seem proud: happy are they that hear their detractions and can put them to mending.
They say the lady is fair; 'tis a truth, I can bear them witness; and virtuous; 'tis so, I cannot reprove it; and wise, but for loving me; by my troth, it is no addition to her wit, nor no great argument of her folly, for I will be horribly in love with her.
I may chance have some odd quirks and remnants of wit broken on me, because I have railed so long against marriage:  but doth not the appetite alter? A man loves the meat in his youth that he cannot endure in his age.
Shall quips and sentences and these paper bullets of the brain awe a man from the career of his humour? No, the world must be peopled. When I said I would die a bachelor, I did not think I should live till I were married.
Here comes Beatrice. By this day! She's a fair lady: I do spy some marks of love in her.
Bottom:
When my cue comes, call me, and I will answer. My next is "Most fair Pyramus." Heigh-ho! Peter Quince? Flute the bellows-mender? Snout the tinker? Starveling? God's my life, stol'n hence, and left me asleep? I have had a most rare vision. I have had a dream—past the wit of man to say what dream it was. Man is but an ass if he go about to expound this dream. Methought I was—there is no man can tell what. Methought I was, and methought I had—but man is but a patched fool if he will offer to say what methought I had. The eye of man hath not heard, the ear of man hath not seen, man's hand is not able to taste, his tongue to conceive, nor his heart to report what my dream was. I will get Peter Quince to write a ballad of this dream. It shall be called "Bottom's Dream" because it hath no bottom. And I will sing it in the latter end of a play before the duke. Peradventure, to make it the more gracious, I shall sing it at her death.
Lance Act 2 Scene 3 (Two Gentlemen Of Verona)
Lance:
No, it'll be this time tomorrow before I've stopped crying. All the members of the Lance family have this fault. I've received my portion of the family trait, just like the prodigious son , and now I'm going with Sir Proteus to the Imperial court in Milan. I think Crab, my dog, has the sourest personality of any dog alive. Even with my mother weeping, my father wailing, my sister crying, our maid howling, and our cat wringing her hands, this cruel-hearted mutt didn't shed a single tear. Even a Jew would have wept to see us saying goodbye to each other. Why, my grandmother—who doesn't have use of her eyes, you see—cried herself blind when I said goodbye. No, I'll demonstrate what happened. This shoe represents my father. No, this left shoe is my father. No, no, this left shoe is my mother. No, that can't be right either. Yes it is, it is—it has the sole that isn't as good. This shoe, with the hole in it, is my mother, and this one is my father. Take that! That's right now. Now, sir, this wooden stick is my sister, because, you see, it is as white as a lily and as thin as a twig. This hat is Nan, our maid. I am the dog. No wait, the dog is himself, and I am the dog—oh, I mean, the dog is me, and I am myself. Okay, okay, that's it. Now I go to my father and say, "Father, give me your blessing." Now the shoe can't say a word because it's crying so hard. Now I'll kiss my father. Well, he keeps crying. Now I come to my mother. Oh, I wish this shoe could speak full of emotion now! Well, I kiss her. And that's the way it happened. Here's how she breathed from crying so much. Now I come to my sister. Listen to the moans she makes because she's so sad. All the while the dog doesn't shed a single tear or speak a word. See how I flatten the dust with my tears?
For our full list of Male Shakespeare monologues
---
How to Perform a Comedic Shakespeare Monologue?
The first goal for any Shakespearean comedy monologue is to find absolute clarity. How can you be funny if you don't understand the words? You can't. So spend some time really picking apart the text and being a detective. This is always your foundation when working on a Shakespeare monologue.
Once you really understand the words, explore what about this monologue is "funny". Some roles listed above such as Lance, or the Nurse from Romeo and Juliet, are usually funny because of the physical comedy or the personality that an actor brings to the role. Think about how you will approach the character and what you can do both using the text and also additional "doings" outside of the text to enhance to comedy.
Shakespeare creates incredibly clear characters, that often play into an archetype and understanding this can be really helpful very. For instance, Benedick (who is featured on this list) is one of Shakespeare's wittiest characters. For his text to work you have to find his wit, quickness of thought, and his flair! Understanding the play that your monologue is from will help a great deal.
The rest is up to you! Explore, investigate and have fun! Shakespeare gives you so much scope to play and experiment – so do it. Don't hold the text up on a pedestal, and always remember that Shakespeare was a funny, cheeky and often rather dirty writer.