You've done it. You've made the decision to become an actor – congratulations and welcome to the fold! You're finally ready: perhaps you've been to drama school, done the workshops, read every play in existence and it's time to put yourself out into the world to be seen and be heard. So what do you do? Well, the truth is, there are a great number of ways to put yourself out there and in this digital age, everyone's pathway is unique. However, there is one extremely helpful resource we recommend all actors, regardless of their experience level, get on to: Showcast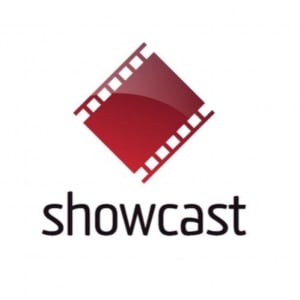 What is Showcast?
Showcast is the premiere online casting resource for the Australian film and theatre industry. It is a database and directory used by casting agents, agents and directors to view actor profiles, showreels, headshots and more and plays a massive part in getting Australian actors work! Elegantly designed and easy to use, you create a profile and include everything a casting agent needs to know about you as an actor: credits, skills, headshots, physical attributes, training, biographies, media and showreels. The more info you include, the more searchable you become. It is a paid service with a yearly subscription fee, so the financial factor can be a little intimidating. In this guide, we will detail when in your career we think it's best to sign up, how to go about it, and how to make your profile stand out in a sea of talent.
How does it work?
Once you've signed up and paid the membership fees, you create a professional online profile for you and your work as an actor. It's very easy – we're sure you've made online profiles before! You will be asked to specify your physical attributes (eye colour, hair colour etc), cities and places you can work in, your skills, acting credits, training and more. You can upload one or more headshots (and so you should!) as well as video and audio media to show off your acting chops. Once complete, your profile will be available to view by any casting agent or person with a Showcast Casting Professional membership – a different type of membership to an actor's, but you don't need to worry about that!
On their end, casting professionals and agents can then use a comprehensive search function to find and view any actor profile they need. They can search by essentially any category they like; by name, agent, training institution, ethnicity, eye colour, singing ability and many more. They can also create shortlists and project lists for their own use in casting a project. You could show up on any of these searches if you've included the relevant information on your profile, so it's in your best interests to be specific. Auditions can also come directly through Showcast.
As you can see, Showcast works as an easy-to-use resource to connect actors with casting agents and other industry professionals. So when is the right time for you to sign up?
When should I sign up for Showcast?
To be honest, signing up to Showcast as a very first step in your journey isn't the best idea. If you've got nothing to put up on your profile, it's not going benefit you to have one. Remember, it's your money, and if you're not going to get anything of it, you shouldn't have to drop a couple of hundred bucks when you don't need to. For this reason, we believe it's best to have been active in your industry for at least a couple of years before considering Showcast. This means you can accumulate some independent theatre or short film credits, do some workshops, get your headshots done, etc: all material which will serve to make your Showcast profile pop. It also helps hugely to have an agent when on Showcast, as you can appear on searches by agent (you can find more info on how to get an acting agent on the StageMilk website). However, Showcast can still accommodate the freelance actor as well, so even if you're still searching for an agent, don't consider it a turn off!
Once you feel like your name and face have been out there for a bit, even just on a local level, you might consider spending your hard-earned on a Showcast subscription. Thankfully, there are several levels of subscription depending on your budget, from Basic to Pro.
Fees and Packages
The base fee for a year's subscription to Showcast is AUD$130*. You must then choose one of three media packages, each with their own allowance for uploading any media (headshots, showreels, voice reels, audition tapes) that you want to appear on your profile, and each with their own additional fee.
At the time of writing this article, the 'Basic Media' package costs $52 AUD and allows for 1 public media (audio or showreel, can be viewed by others), 5 private media (only viewable by you) and 6 additional photos. The 'Plus Media' package is $78 and allows 5 public media, 15 private media and 12 additional photos. The 'Pro Media' package allows for unlimited media of any type and costs $102. So if you want to sign up with the Plus Media package, for example, the total for the year would be $208. For anyone just starting out, the Basic Media package is more than enough to get your profile up and running.
*As of Sept 2020. Subscription prices subject to change at any time.
Tips for your Online Casting Profile with Showcast
Alright, you've signed up, you've made a profile, but you think it could do with a tune-up. Let's go over some of our best tips for each section of your profile to give you that crucial edge. As a basic rule of thumb, you want to include everything in your favour that makes you stand out and shows off your skills as an actor without overloading your profile with too much unnecessary information. Think of it like another kind of resume: readability and brevity are key.
Headshots
It's best to keep your photo section clean and simple, and only use photos that are recognisably headshots – high resolution, front on, just your head and shoulders, hair out of your face, etc. It may be tempting to include a cool shot in character from a play you've done, or that shirtless beach selfie where you're looking dynamite, but sadly those aren't of much interest to casting agents. Remember: headshots look professional, happy snaps not so much.
Media and Showreels
It's easy to overload this section and upload everything you've ever done on camera. We recommend keeping your media section to just your best work. This can include showreel scenes, footage from a professional role, even audition and self-tapes are fine, as long your work is top-notch and you can show off a nice range of your abilities without having to make casting agents trawl through hours of video. If you can, it's also very useful to include something in an American accent, as Australian actors with terrific American accents are highly sought after these days.
Skills
In this section, it can be tempting to tick every box and triumphantly announce "I can do anything!". However, we recommend only including things you can confidently do (or could conceivably learn to do – but be careful!) – the last thing you want is to land a job where you need to juggle chainsaws while kitesurfing and not be able to produce the goods on the day. That being said, you never know when something could come in handy, so if you played the oboe in high school, go ahead and include that on your skills section. If you're reading this, we think you probably have plenty of skills, so be honest with what you can and can't do.
Credits
This is another section that could easily become bloated if we include everything we've ever done. Yes, it's nice to have a credits list that looks nice and long, but if you're including every play reading, corporate gig and student show you've ever done it can easily start to look like padding. You can choose to arrange your credits by date or by medium; either is fine, so it's really up to you. Just don't make anything up! It's a small industry, you do not want to tell people you worked on something that you didn't.
Ready? Go!
And that's it! You should now know everything you need to know about starting on Showcast. Remember, another terrific resource for putting together a great Showcast profile is your fellow actors. Ask them to show you theirs, ask them to have a look at yours. Some agents also have links to their actors' Showcast profiles on their websites, so look around and use your best judgment to see what looks good and what doesn't.
If you're ready, Showcast and a world of casting opportunities await!