Finding your Feet as an Actor
I remember my very first few steps as an actor, at the tender age of 14. And back then, StageMilk didn't exist to guide me through it.
I was somewhat fortunate however, I stumbled upon a great teen acting class. It took me 70 minutes to get there on a bus, but it was worth it. Every week I'd learn a new script, get up in front of some other keen acting teens, and perform. But I'll be honest, I was scared sh*#tless. I had virtually no confidence in my abilities, and the day of acting class I was always a nervous wreck, eating lunch by myself, going over my scripts. But, my love and passion for acting, was just a teeny bit stronger than my fear of it. …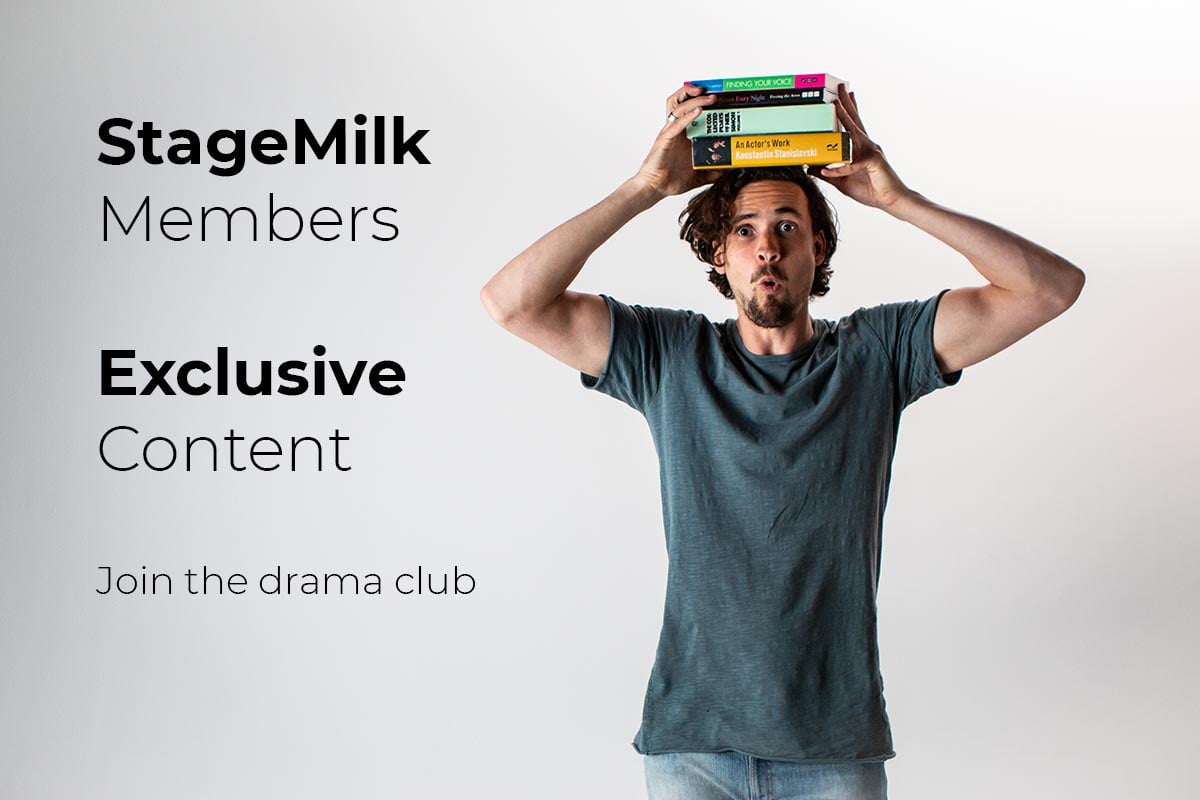 As an actor it is VITAL that you work on your craft consistently. In order to build on your technique, gain flexibility with your craft, and become a working actor, you need to be working on your acting daily. We created StageMilk Drama Club to provide you with the opportunity to do just that.
Together, we'll work on our craft every month: submitting scenes and monologues, getting personal feedback from industry professionals, doing live play readings, Q&As with industry experts, discussions in the Facebook group, as well as learning from all the exclusive content available on the platform. It's kind of like acting class, but WAY cheaper, with 24/7 access, guidance available whenever you need it, and also covers the business side of the craft (which is often overlooked.) It's one thing to be a talented actor, it's another to be a working, career actor.
What You Get:
An assigned scene or monologue every month
Personal feedback on the work you submit from industry professionals
Join in on live play readings
Q&As with industry experts
Live acting classes in Webinar format with industry experts
Hours of HD video tutorials (updated every month)
Access to exclusive members only articles
Downloadable e-book guides
Access to our huge monologue and scene database
Access to Industry lists (contact agents and casting directors)
Interact with other members in the Facebook Group
Hours of Industry Interviews
We would love to work with you and help you on your acting journey. Join the drama club today